The WBC Heavyweight champion, Tyson Fury is going to face Deontay Wilder in a trilogy boxing match this Sunday. Apart from Tyson, his younger brother Tommy Fury is also building his professional boxing career.
Tommy is undefeated in his boxing career as well and holds a record of 7-0. He secured his latest win against Anthony Talor on the same fight card, Jake Paul secured a victory against former UFC Welterweight champion, Tyron Woodley.
Fury and Paul had altercations after their fight and since then Jake Paul is calling him for a fight. Tommy Fury's elder brother, Tyson Fury believes this fight should happen. In his latest interview with boxing total, Tyson says,
"I think the fight needs to happen – Tommy and Jake will get the fight done, If Tommy can't splatter Jake Paul, I'll retire him from boxing myself. If he can't beat Jake Paul, forget about boxing."
"Because he's got ambitions of being a world champion, never mind beating some YouTube guy. But it's a great fight for the social media world and for all the kids out there who support them both."
Tyson Fury believes he'll have to change Tommy Fury's name if he losses against Jake Paul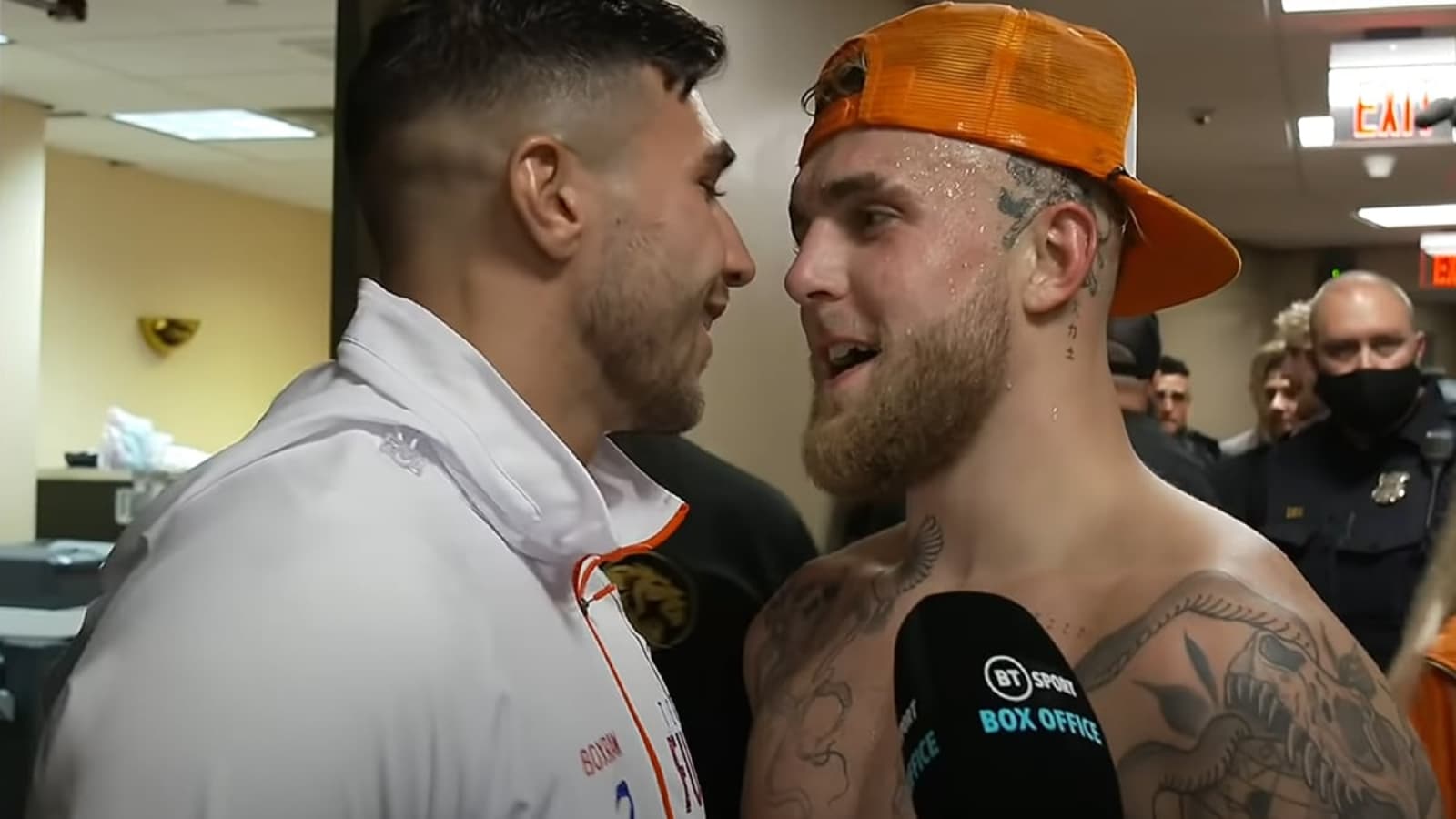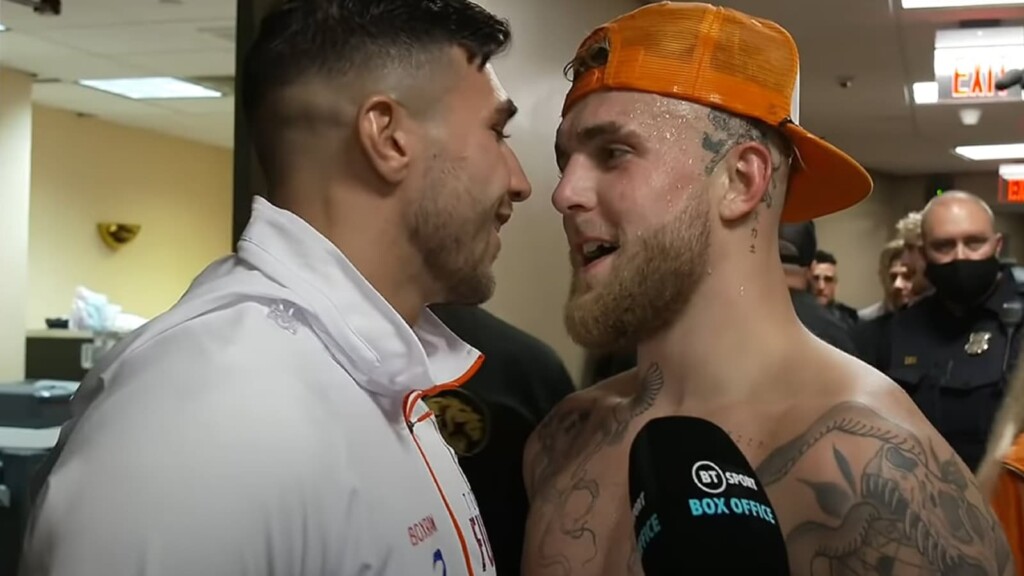 Tyson Fury holds a record of 30-0-1 in his professional boxing record and he can't see his younger brother losing to some former Youtuber. Tyson claims if Tommy Fury losses against Jake Paul, he is going to change his name.
He added, "It's a great fight to watch, it's a spectacle. But Tommy – his name's Fury. If he can't beat Jake Paul, I'll have to change his name."
Paul has been calling out Fury constantly after securing a win against Woodley as he wants to fight one more time this year. Although nothing has been finalized yet but this boxing match is going to be a good one if it gets finalized.
Also Read: "I will be knocking at his door and running away" – 'Troublemaker' Tyson Fury plans to terrorise Deontay Wilder all night.