Back in the 70s, Muhammad Ali was the biggest boxer in the world and was a global icon. However, another man who was also famous during that time due to his movies and mixed martial arts prowess was Bruce Lee.
Once when Ali was asked about fighting with Lee, the greatest of all time mentioned that he has already got that offer. According to Ali, in the fight, Lee would have worn gloves on his legs and hand. The legendary boxer mentioned that even after that he would have won easily against Lee. 
He said: "I have an offer. I can't tell you the name but there's a Karate man. They are trying to get me in the ring with. He's gonna have gloves on his feet and gloves on his hands and they asked me will I fight. He cannot hit me below the belt..or nothing around the neck and we're working on that out and I will eat him up." 
Ali vs Lee was one of the most anticipated fights among fans back then and even after decades, fans still debate about who would have won between these two icons of the 20th century. 
Related: "The copy is very bad," Oleksandr Usyk takes final swipe at Tyson Fury with comparison of being a failed copy of Muhammad Ali
Bruce Lee's daughter talks about how his father absolutely loved Muhammad Ali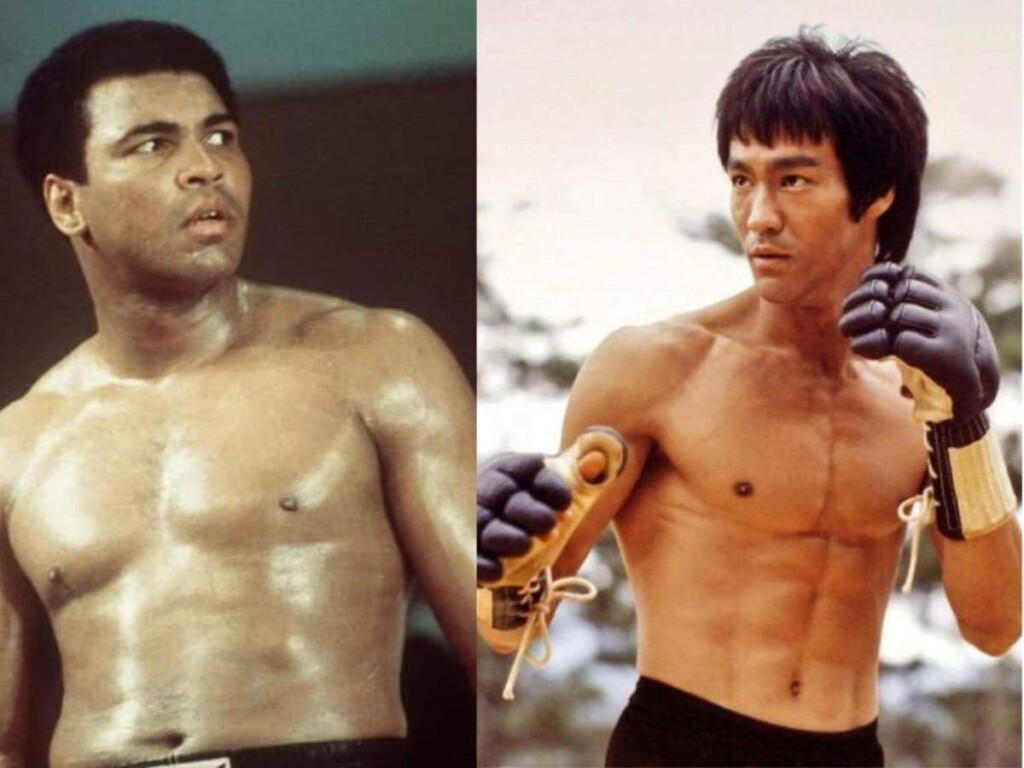 Where fans debate over who will win in a fight between Muhammad Ali and Bruce Lee, The Little Phoenix was secretly a huge fan of the boxer. In 2020, Lee's daughter, Shannon Lee did an interview with Daily Star where she spoke about his father's obsession with Ali and his boxing.
According to Shannon, the dragon used to watch a lot of Ali's boxing bouts in order to study the fights. "My father loved Muhammed Ali. He had boxing films of his and he would study them. So he was definitely a great admirer," said Lee's daughter.
Shannon also mentioned that Lee was more impressed by Ali's personality outside the ring and how he stood for his ideologies against the whole world. Lee was himself an individual who brought in the revolution when it comes to Western and Eastern cinema.
Continue Reading: