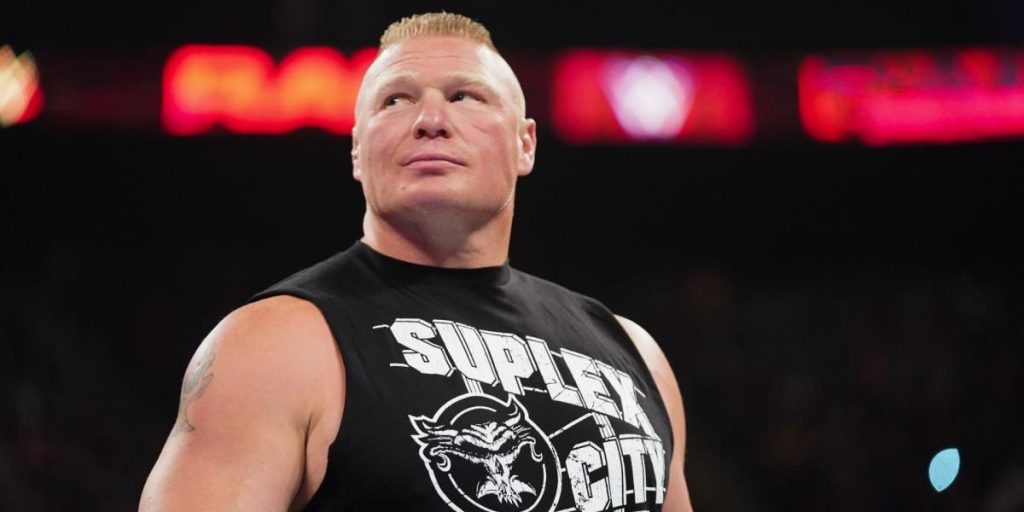 The Beast Incarnate, Brock Lesnar, last wrestled in a WWE match, at Wrestlemania 36. Drew McIntyre defeated him in the match to be crowned the WWE Champion. Since then, Lesnar has been out of action. His WWE advocate, Paul Heyman while appearing as a guest on MMA Show, confirmed that Lesnar is no longer under a WWE Contract. But WWE would obviously try to re-sign Lesnar, as he is one of the most powerful performers in the company.
If Lesnar does decide to return to WWE, the question is who will he be facing? There have been some rumors doing rounds, on the probable opponents. There are rumors that he may be facing Bobby Lashley. But this rivalry is less likely, considering how WWE use Lesnar usually for Championship runs. Additionally, WWE also has been pushing Lashley really hard.
Lesnar's History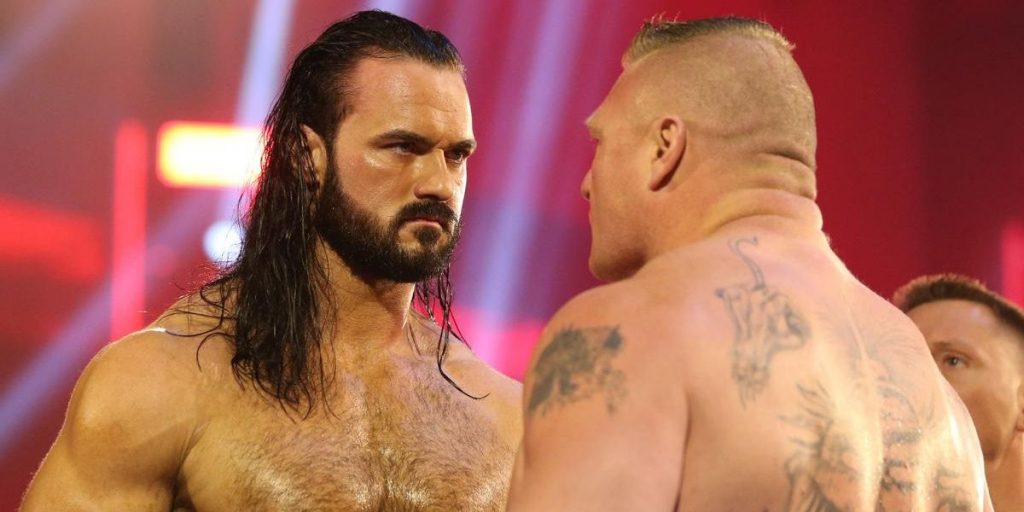 Brock Lesnar and Bobby Lashley go way back. They had been college roommates, and are really close friends in real life. The rumors of them feuding in-ring was teased at Royal Rumble 2020. At the Rumble, Lesnar was eliminating wrestlers one by one. In this match, he even equaled the WWE record for most eliminations in a match, by a wrestler.
When Lashley walked into the ring, he and Lesnar embraced. They didn't attack each other at first. Then, Lesnar turned on him and sent him over the ropes. This made the WWE Universe think that they might be involved in a feud in the near future. Drew McIntyre, ended up winning the rumble, and eventually defeated Lesnar at Wrestlemania, for the title.
Another possible opponent could be Drew McIntyre or Roman Reigns. Both of them are current Champions on Raw and Smackdown, respectively. Lesnar could go after McIntyre considering he was the one Lesnar lost to. But going after Reigns would be a much more interesting angle. This is because Lesnar's on-screen advocate, Paul Heyman, is now with Reigns. Involvement of Heyman could take this angle to a whole new level.
Drew McIntyre will be defending his WWE Championship against Randy Orton at Hell in a Cell. Roman Reigns will be up against his cousin Jey Uso, in an "I Quit" match, for the WWE Universal Championship.
Also Read: Is "The Fiend" Bray Wyatt officially Heel?