Former UFC Heavyweight Champion, Cain Velasquez debuted at WWE at its first Smackdown episode on FOX. Velasquez walked in with Rey Mysterio, right after Brock Lesnar defeated Kofi Kingston, for the WWE Championship.
Rey Mysterio had a feud going on with Lesnar back then. Lesnar had been attacking Rey's son Dominik. Velasquez was involved in the storyline as an aid to Mysterio. Velasquez attacked and completely dominated Lesnar.
WWE Universe was really hyped up for the Lesnar-Velasquez match, considering their history at UFC. They were scheduled to face off at the PPV Crown Jewel for the Championship. The match was under 2-minutes long. Lesnar beat Velasquez to retain the title. Velasquez was scheduled to return for following PPV's but his injuries kept him out.
Eric Bischoff on Velasquez's WWE release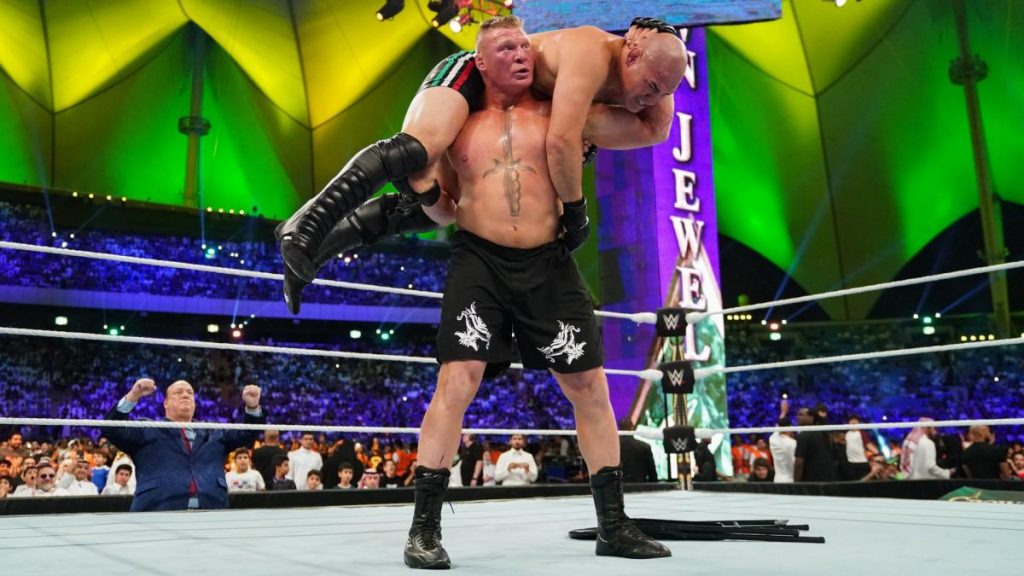 Bischoff recently discussed on a podcast, that he felt Velasquez wasn't meant for sports entertainment. Hence, his release from WWE doesn't really come as a surprise.
He mentioned that when you are up against "The Beast" Lesnar in WWE, you require a larger-than-life persona. Eric pointed out that when you closely look at his sole WWE match you realize that he is born for UFC. But lacks the character, that a WWE wrestler requires. "Cain didn't have it. I wasn't surprised when he was let go, and I would've been more surprised had they kept him around. I just don't think he was mentally or emotionally cut out for sports entertainment.", said Bischoff.
Lesnar was last seen at Wrestlemania 36, where he lost his WWE Championship to Drew McIntyre. Since then, he has been a free agent. The father-son duo of Mysterios are currently involved in a feud with Seth Rollins. They were recently drafted to Smackdown, along with Rollins.
Also Read: The Rock begged for a match with Roman Reigns: Paul Heyman