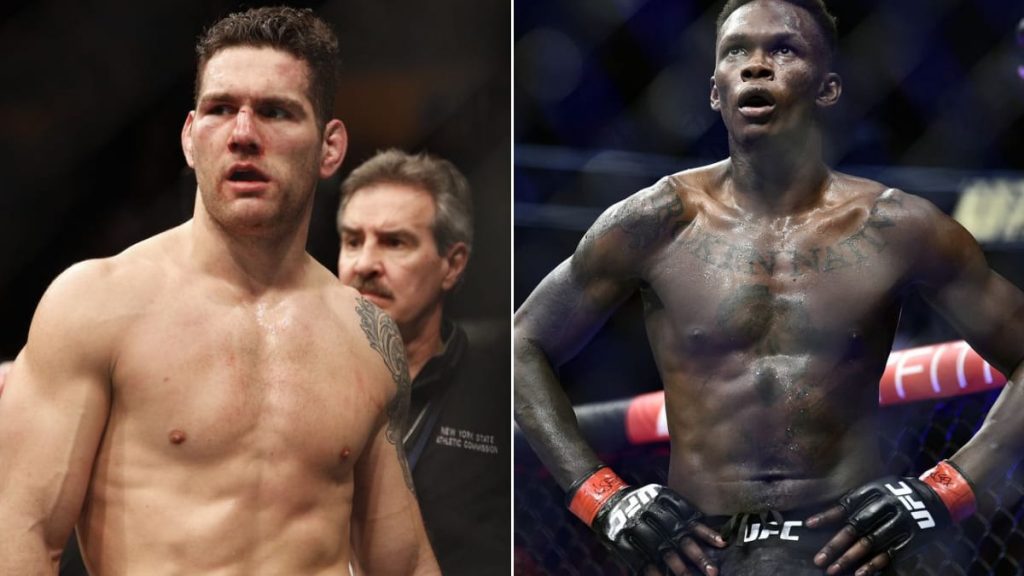 Chris Weidman feels that he could pose to be the missing link who could defeat the undefeated UFC middleweight champion Israel Adesanya. Weidman, a former middleweight champion defended his title thrice during his reign.
In an interview with former UFC fighter Chael Sonnen, Chris Weidman admitted that he feels he could be the "biggest" problem for Israel Adesanya. Losing 5 of his last 8 fights, Weidman thinks that stylistically he's a tough matchup for Adesanya.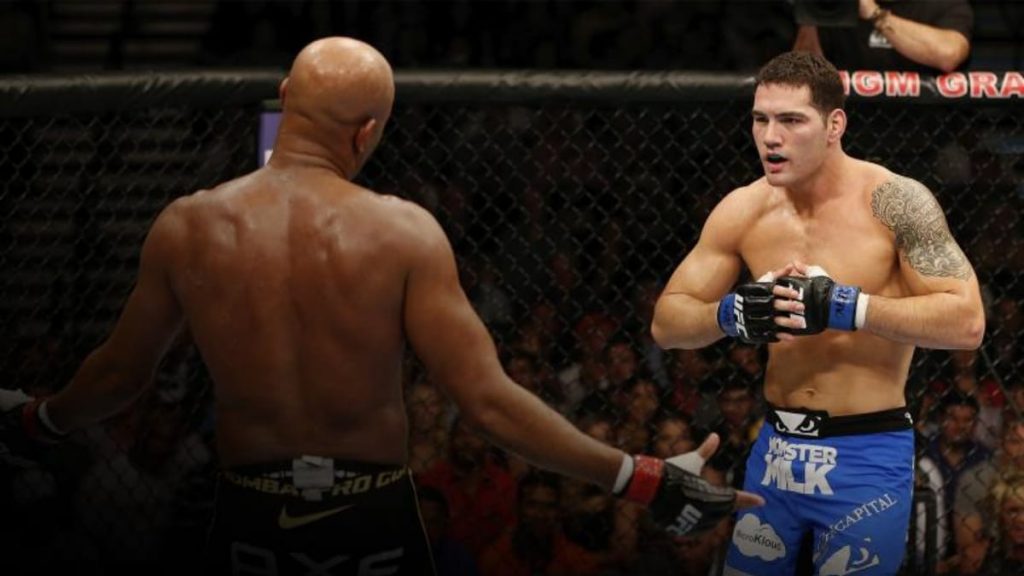 "I think that's a tailor-made matchup for me," Weidman said in an interview with Chael Sonnen. "Those athletic strikers – tall, lanky guys – I've proven that I can beat. I think pressure, wrestling, heavy punches and kicks – just nonstop pressure is what you need to beat them. That's the recipe that beats those guys. I've proved that with Anderson Silva twice, Uriah Hall another one. Those guys are in trouble against me."
Over the course of the 11 minute interview, Weidman(15-5) not only talked about fighting Adesanya but also about how he could beat him and become his worst nightmare.
Chris Weidman on beating Israel Adesanya
"I think that's an exciting fight to make,". Weidman has earlier proved to the world how he can beat fighters, people think are impossible to beat. He shook up the world when he beat legend Anderson Silva to claim the Middleweight Championship. If that was not sufficient, the man did it TWICE.
When asked about Adesanya, Weidman had some controversial things to say- "If you're into MMA and you really understand the game, you look at my game, you know I present some serious trouble for Adesanya, and more than anybody's ever had in the past. He hasn't really fought any really great, wrestlers other than Yoel Romero, who doesn't use his wrestling, so I don't even count that. I'm the type of guy that will bring that pressure, and I will take him down and I'll rag doll him on the floor."
Although a match between the two seems highly unlikely, do you think Chris Weidman could shake the world up one more time?
Also Read: Justin Gaethje: I'd love to slap Colby Covington across his face