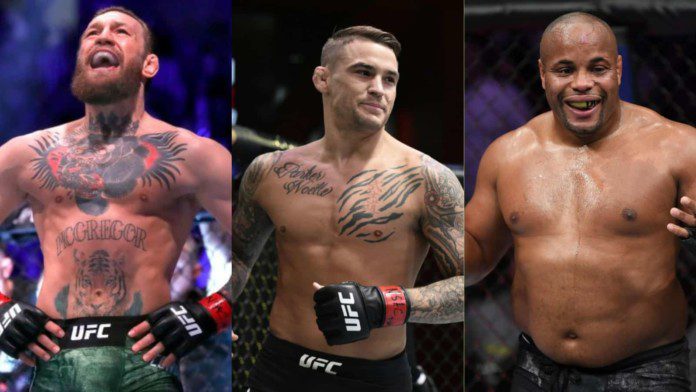 Thanksgiving season is upon us, and just like everyone else in this world, our MMA athletes are celebrating the holiday to its fullest. For those who are in fight camps, the celebration isn't as easy and grand as the others. But, for what it's worth it gives them a day to spend some time with their beautiful families, and reap the rewards of their hard work.
The biggest MMA stars are enjoying this day, and they have sent out their heartfelt wishes to MMA fans all around the world, here are some of the most touching messages from stars.
From Conor McGregor to Dustin Poirier, everyone wished their fans in their own way
Conor McGregor promoted his Whiskey brand, and wished everyone, he wrote, "Wishing you all A Proper Thanksgiving today."
Dustin Poirier is currently preparing for his fight against Charles Oliveira and he is celebrating his Thanksgiving accordingly. He posted this on his Instagram.
Daniel Cormier wrote, "Thankful for a lot of things, 1 that stands out is having a chance to run my first route against an NFL vet. And honestly I'm getting open on @Realrclark25 come on y'all I think I'm scoring in the red zone here. On my Ceedee Lamb Shit! What y'all think I beat him to inside!#moss"
Forrest Griffin left an inspirational message, he wrote, "If your struggling to find things to be grateful for on thanksgiving, just remember that whatever you're going through now is just gonna make for an awesome backstory when you make it."
Adrian Yanez just secured a win, and he is not worried about making the weight cut, he wrote, "No weight cut to worry about, guess who's enjoying the food to the fullest. Happy Thanksgiving Twitter."
Derek Brunson wished everyone, and asked them to leave him alone in case they see him shopping anywhere in his town, he wrote, "Happy thanksgiving all. If you see me Black Friday shopping , mind your business. Let me do my thing !"
Also read – "Many boxers and fighters died from prohibited strikes," Justin Gaethje reflects upon Petr Yan's illegal knee against Aljamain Sterling