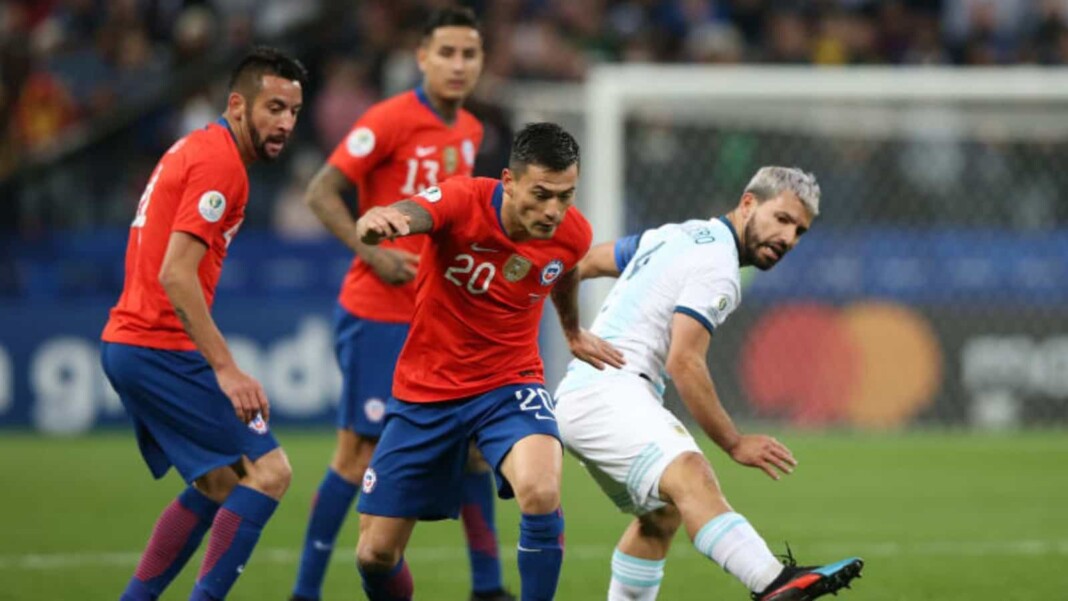 Argentina and Colombia were initially picked to host the Copa America 2021 and playing in front of the home crowd could have added an extra flair to their game, which has seen a significant improvement under Lionel Scaloni's guidance. Argentina had a disappointing run at the 2018 FIFA World Cup after their superb performance all the way to the final in the 2014 edition. The 2014 final loss against Germany was followed by two Copa America final losses against Chile that forced Talisman Lionel Messi to pursue temporary retirement.
But the Argentina side now has a stable base under Lionel Scaloni who had brought forward a decent mix of young players ready to support the likes of Lionel Messi, Serio Aguero, and Angel Di Maria who possess the much-needed experience. While Argentina have upgraded in recent years, Chile have gone the other way after being Champions of the Copa America two times in penalties. The last match between Argentina and Chile in Copa America was in 2019, for the third place which saw Argentina victorious in the end.
Argentina vs Chile match details
Argentina vs Chile Head to Head
Argentina have not enjoyed much success against Chile in major competition in the last decade as far as major competitions are concerned. The two penalty shoot-out losses against Chile in the Copa America finals haunt the Argentina fans to date. But as far as their last five meetings are concerned, Argentina have won three of them and the remaining two ended in a draw. Argentina would be going into the competition with high morale and would look to register a victory in their opener against a Chile team that does not seem to be in good shape.
But the major task for Argentina would be to get the two final defeats out of their mind as this is a fresh competition and a fresh team. Lionel Scaloni should be given credit for their recent success against Chile, who have given The Albiceleste a tough time during their finest of runs.
Argentina vs Chile Prediction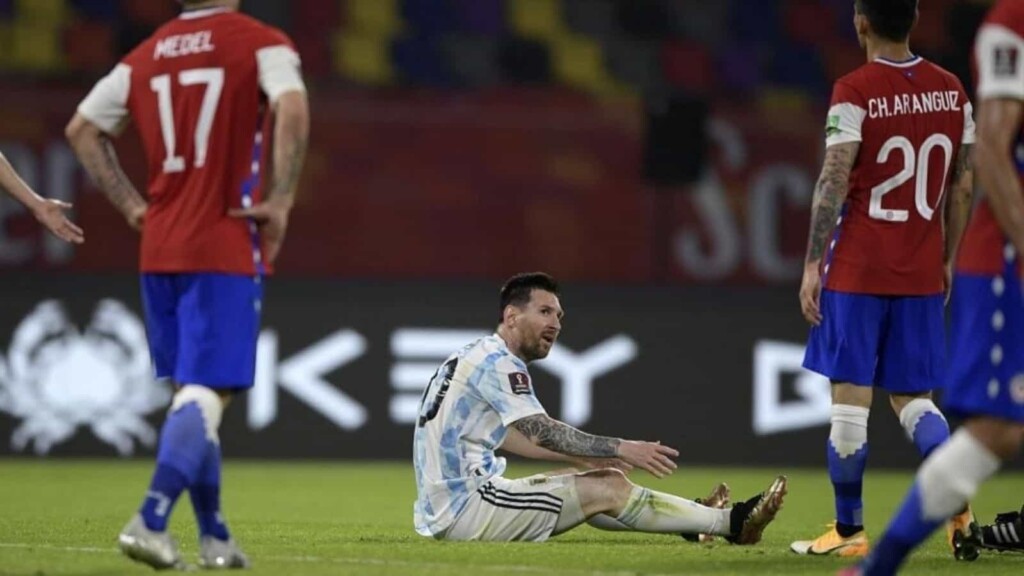 Chile have always been a threat when it comes to major competition. But they go into the game with one of their most talented players, Alexis Sanchez, who suffered an injury during training. The likes of experienced blokes like Eduardo Vargas, Gary Medel, and Arturo Vidal marks them as a threat for Argentina.
Argentina on the other hand boasts of some newly found defensive talents which was their main concern five years ago. The likes of Lisandro Martinez, Cristian Romero and Lucas Martínez Quarta gives them solidity at the back. Goalkeeper Emiliano Martinez has been a terrific find for Argentina as well, who can guard the goal with the confidence that the likes of Franco Armani and Willy Caballero lack. As far as the forward players are concerned, Argentina are currently well ahead of Chile and should be the favorites to nail the encounter. With both form and talent speaking good of Argentina, the results is likely to go in Argentina's favor.
Who will win Argentina vs Chile?
Argentina are tipped to win their opening fixture against Chile as they have found their base and foundation for a better display than what they offered in 2019. Chile, on the other hand, does not look much confident to repeat the success they celebrated over The Albiceleste, scrolling back a few years. With Lionel Messi once again finding his feat with Barcelona last season and Angel Di Maria in fine form for Paris Saint Germain, it would take Chile a lot of hard work to bet Argentina.
Having said that, football is a game of surprises. And there are few teams better than Chile, who are capable of pulling off such a task against Lionel Scaloni's side. But with Argentina hungry to lift the Copa America this time, the 14-time winners should emerge as the winners after a cagey 90 minutes of football.
FINAL PREDICTION – Argentina 2-1 Chile