Name
Rahi Sarnobat
Date of Birth
30 October 1990
Birth Place
Kolhapur, Maharashtra
Current World Ranking
2 (2021)
Sport/Event(s)
Shooting – Women's 25m Pistol
Major achievements
Gold at 3 ISSF World Cups (2013, 2019, 2021)
Silver at ISSF Delhi World Cup 2021
Bronze at ISSF Fort Benning World Cup 2011
Gold at 2018 Asian Games
Gold at 2014 Commonwealth Games
Silver at 2010 Commonwealth Games

Rahi Sarnobat brought a lot of cheer to an Indian contingent reeling under disappointing rifle performances at the ISSF World Cup at Osijek recently.
Rahi won India's only gold and completely dominated a field that included 2016 Olympic Champion Anna Korakaki among others. Her final score of 39 was just 1 short of the World Record of 40. So good was her shooting that day that it was a wonder that she couldn't break the record.
Rahi will be competing in her second Olympics in Tokyo. Though she has been around for a long time, it's only in the present Olympic cycle that she is being looked upon as a realistic medal contender. We take a look at the highs and lows of her career and try to evaluate her chances at Tokyo 2020.
Rahi Sarnobat's Rise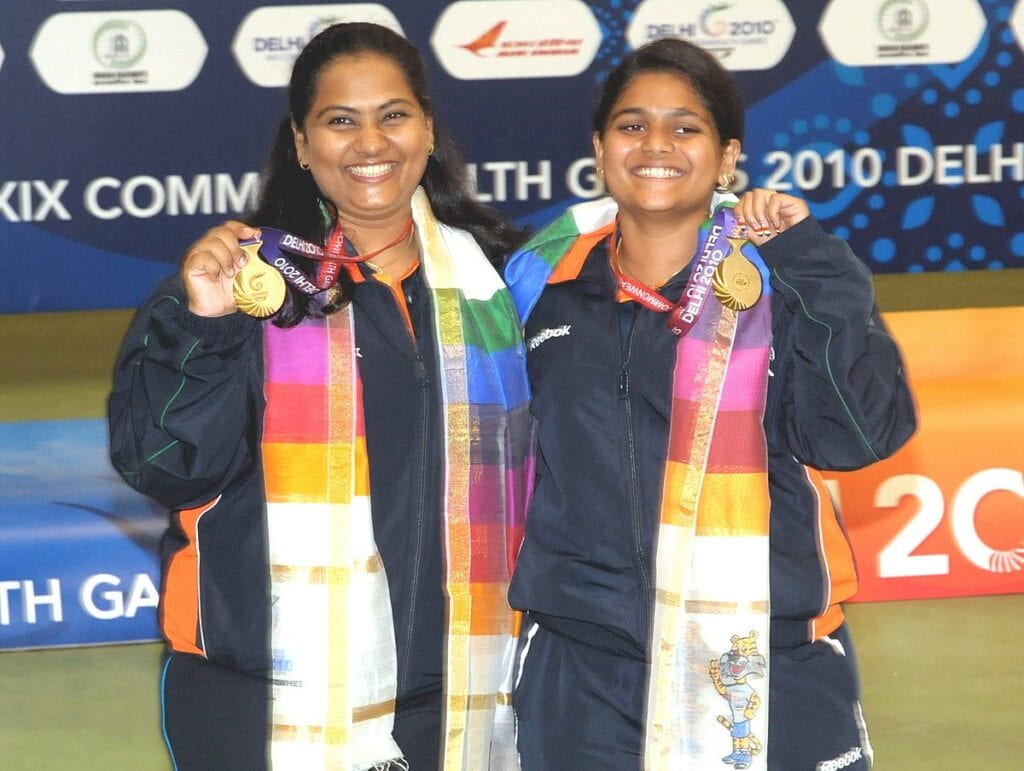 Rahi was one of the many finds of the 2010 Delhi Commonwealth Games. Together with Anisa Sayyed, she won gold in the 25m Pistol pairs event. The very next day she got a silver in the individual category. Her photo was among the many others to be splashed across the front pages of newspapers to showcase India's growing sporting might.
The next year in 2011 she got her first international medal, a bronze, at the ISSF World Cup at Fort Benning in the USA. She also managed to secure qualifications for the London Olympics. Rahi, Heena Sindhu, and Annu Raj Singh were the first batch of Indian female pistol shooters to qualify for the Games.
London was a learning experience for Rahi and the others. Rahi finished 19th out of 39 shooters after a final score of 579. In 2013, she won gold at the ISSF World Cup at Changwon. Later in 2013 though her promising career suffered a setback when she got injured after a freak accident.
2014-2017: CWG Gold and Injury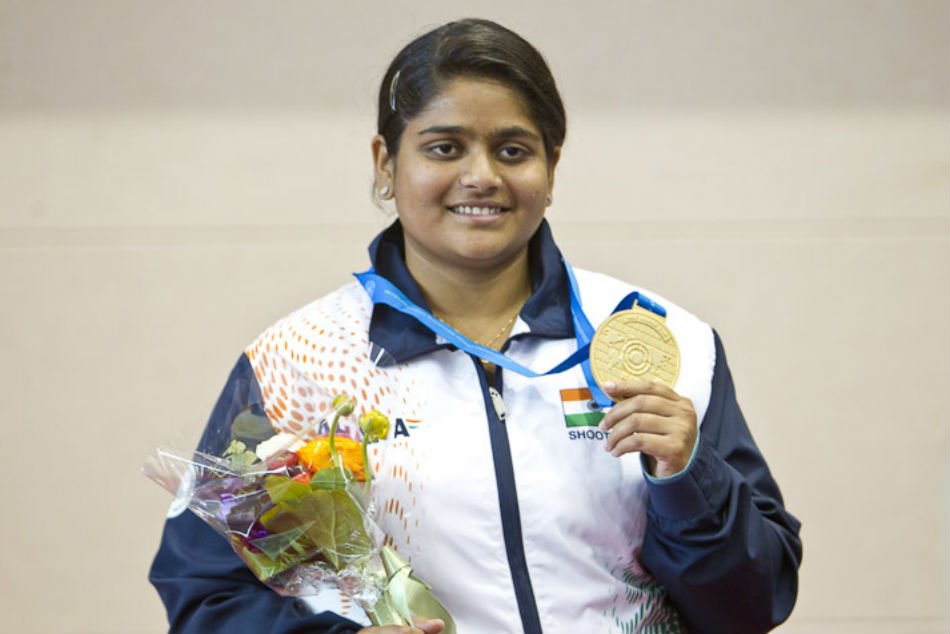 In 2013, Rahi suffered a right arm injury after tripping on an uneven road in Pune. This caused her to modify her technique in response to a locked elbow.
The short-term consequences weren't pleasant; though she won gold at the 2014 Commonwealth Games amidst a weak field, she struggled at the international level. She did make it to the 2014 Asian Games finals but finished 7th.
She failed to make it to any ISSF final in 2015-16 and was also unable to qualify for the Rio Olympics. Despite these stumbling blocks she did not give up and spent much of 2016 and 2017 in training and rehabilitation.
2018-2021: Resurgence and Tokyo Olympics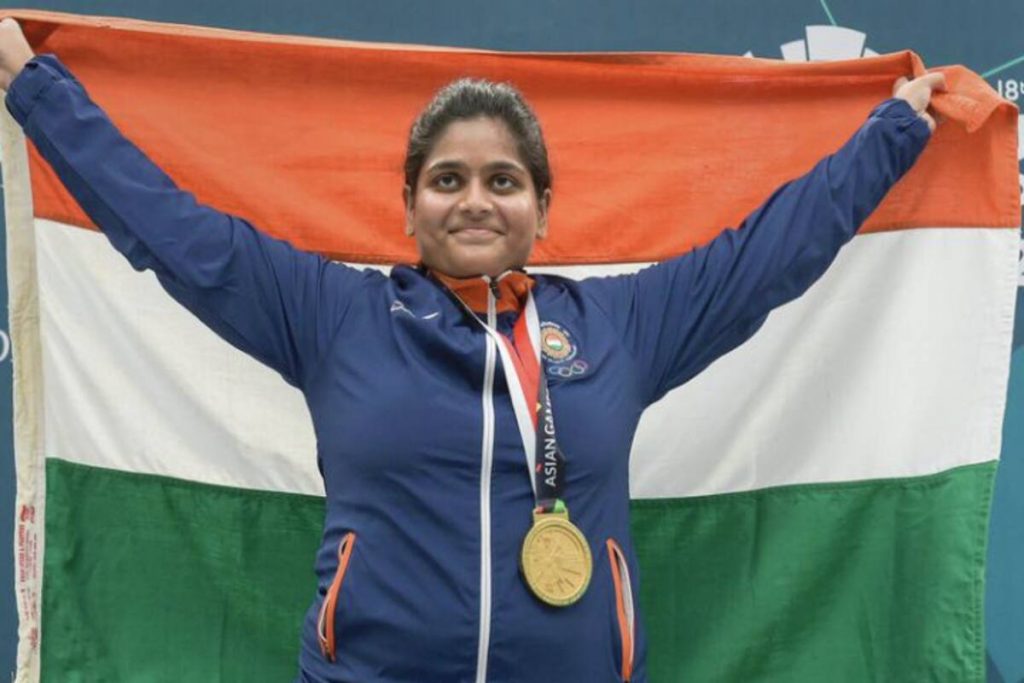 Though Rahi got a 4th place finish at the Changwon World Cup in 2018, she really announced her comeback by winning a historic gold at the 2018 Asian Games in Jakarta.
In a tense final that included two shoot-offs for the gold, Rahi prevailed over Thailand's Naphaswan Yangpaiboon to become the first Indian female shooter to win an Asiad gold. It was following this gold that many of her struggles post-injury were highlighted in the media.
More success came at Munich 2019 where she secured the Tokyo 2020 qualification by winning her second ISSF gold after a long gap of 6 years. In Delhi 2021, she won silver in what was a podium sweep for India and did one better at Osijek, Croatia.
Rahi certainly looks to be in red-hot form heading into Tokyo. Her final chances though will depend on how well she does in the precision stage of qualifications. One of the reasons why she has under-achieved compared to her talent has been her erratic precision scores. She is a terrific finals shooter as can be judged by the number of medals she has won after qualifying (5 medals and a 4th place from 8 finals since 2010).
At Osijek, she shot an excellent 295 in precision to qualify 2nd. She will need more of the same to do well at Tokyo.
Rahi Sarnobat is one of the pioneering Indian female shooters. She was the first female Indian pistol shooter to win gold at an ISSF event and later achieved a similar feat at the 2018 Asiad. She will definitely be hoping to continue the run at Tokyo 2020.