As revealed a few weeks back on Monday's episode of Raw, reigning WWE champion Brock Lesnar will defend his title against Bobby Lashley at the 2022 Royal Rumble on January 29.
The competition is a dream match between two of their era's most physically imposing talents. It's a duel that emphasises the role of management in professional wrestling. It's more than a duel of heavyweights or a collision of talents who rose to fame during the Ruthless Aggression Era before making it big beyond the WWE arena.
Brock Lesnar and Bobby Lashley confront for the last time
The last edition of this week's Monday Night Raw included a weigh-in between Brock Lesnar and Bobby Lashley in preparation for their impending WWE Championship match at the Royal Rumble. Lashley was the first to compete, weighing in at 273 pounds.
Lesnar weighed in at 286 pounds while still sporting his street clothes and a snazzy cowboy hat. Later, both MVP and Lashley cut monologues on Lesnar, claiming that "The All-Mighty" will win the WWE Championship. "The Beast" scoffed at them both and then walked away, shouting Lashley "Bobby Who?" once more. Neither man placed a hand on the other's shoulder.
Bobby Lashley is all hyped up
Considering their comparable physiques, in-ring techniques, and MMA heritages, Lashley spent years actively lobbying for a battle with Lesnar. Before both of them being in the five-way WWE Championship match on Day 1, Lesnar stated in their first face-to-face promo that he had never heard of Lashley.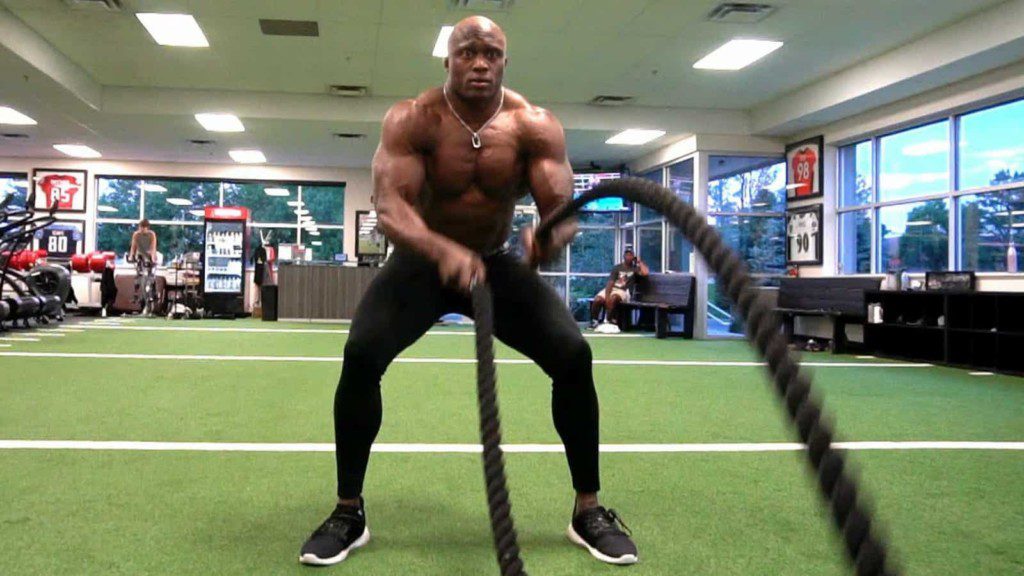 In an interview, MVP, Bobby's manager said that Bobby took these words from Brock as a motivation to train for their upcoming grand match at the Royal Rumble pay-per-view. Bobby has been seen grinding hard and seems all prepared to give in a tough fight to the reigning WWE Champion.
Bobby Lashley at After the Bell podcast
"I was at Brock's level a long time ago," Lashley said on After The Bell on why the match meant so much to him. "Apparently, I'm on a completely new level. Brock, I believe, is aware of this. So, in the same way, that I was speaking, I peered into Brock's eyes and noticed that he lacked a soul. Brock was looking into my eyes, and he could see I was having a good time."
"I believe that frightened him a little. So, for the next three weeks, there will be a lot of training. But then there will be a fight, and I believe we have this thing — there will be some blows because I believe we are respecting one other right now. However, there will come a time when there will be some disrespect, and when that comes, we'll both have to prove ourselves. So when he asks, 'Bobby who?' I'm going to say, 'Brock who?' because that's what I'm after."
Do you think Bobby Lashley has got what it takes to beat the Beast Incarnate Brock Lesnar? Let us know in the comments sections below.
Also Read: "Move along, Junior" Chris Jericho goes all-in on Conor McGregor in a Twitter banter