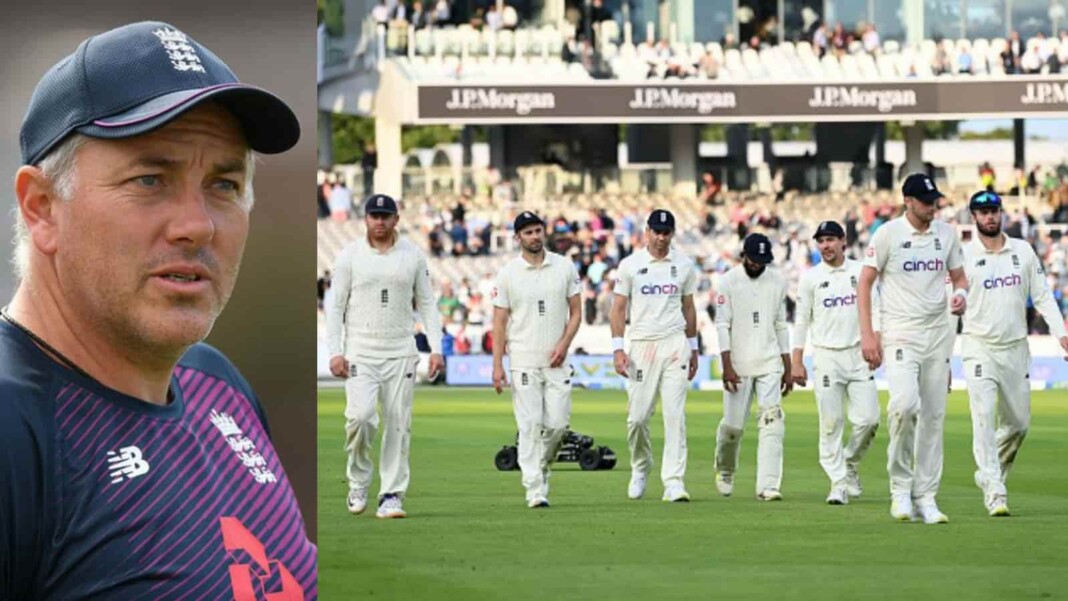 England team head coach Chris Silverwood has opened up on the ugly spat between India and English players during the second Test match at the Lord's Cricket Ground, London.
The tussle started between Jasprit Bumrah and James Anderson during the hosts' first innings when the former started banging short-pitched deliveries at the Englishman. The things spiced up when more players from the sides, including the likes of Indian skipper Virat Kohli and England wicket-keeper Jos Buttler, also indulged in the quarrel. Apart from this, there were several other heated moments on the field during the Lord's Test.
According to Silverwood, Anderson becoming Indian speedsters' target had triggered the English cricketers to get back at them. He went on to appreciate the bowling efforts of Joe Root's men on day four, however, they ended up conceding a massive 89-run partnership from India's tailenders. During a recent chat with Cricbuzz, the 46-year-old stated:
"Emotions ran high, there's no doubt about it. I mean, obviously, they targeted Jimmy (Anderson) in that first innings. And we went back hard at them as well, we tried to go toe-to-toe with them. The one thing I will say is that the competition was created with what happened to him. We put a lot of fire in our belly for Day 4 as well."
"We can use that fuel to real positive intent"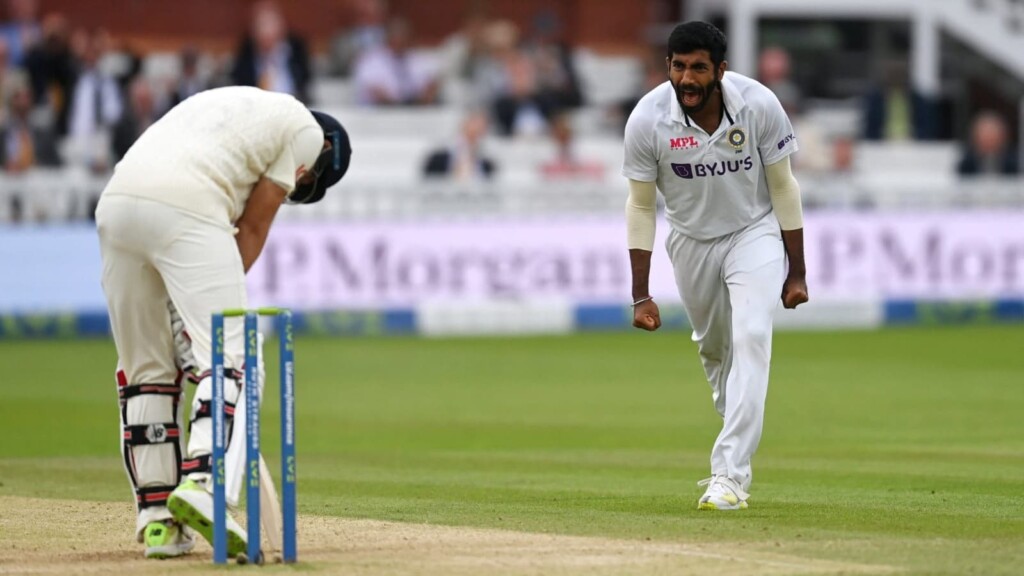 The England bowlers had managed to produce a commendable effort before their aggression backfired during the second innings. India's Mohammed Shami (56*) and Bumrah (34*) rattled the English pacers which ultimately resulted in an iconic victory for the Virat Kohli-led side.
"I thought for a lot of Day 4, the way we stuck at our task, was absolutely fantastic with the ball. So you know I mean, we can use that fuel to real positive intent as well. And maybe it just got away a little bit with us, obviously, when the lower order was in but we'll learn from that," he signed off.
Also Read | ENG vs IND: "Indian team is further going to dominate in this series" – Wasim Jaffer
Also Read | ENG vs IND: "He hasn't had a great start" – Sachin Tendulkar on Virat Kohli's inconsistent form