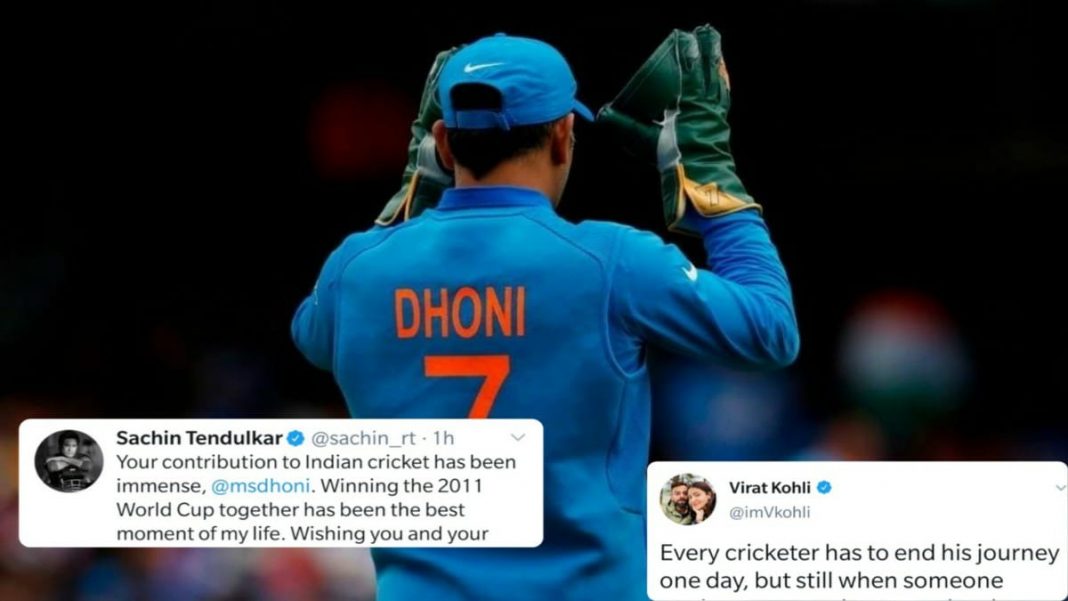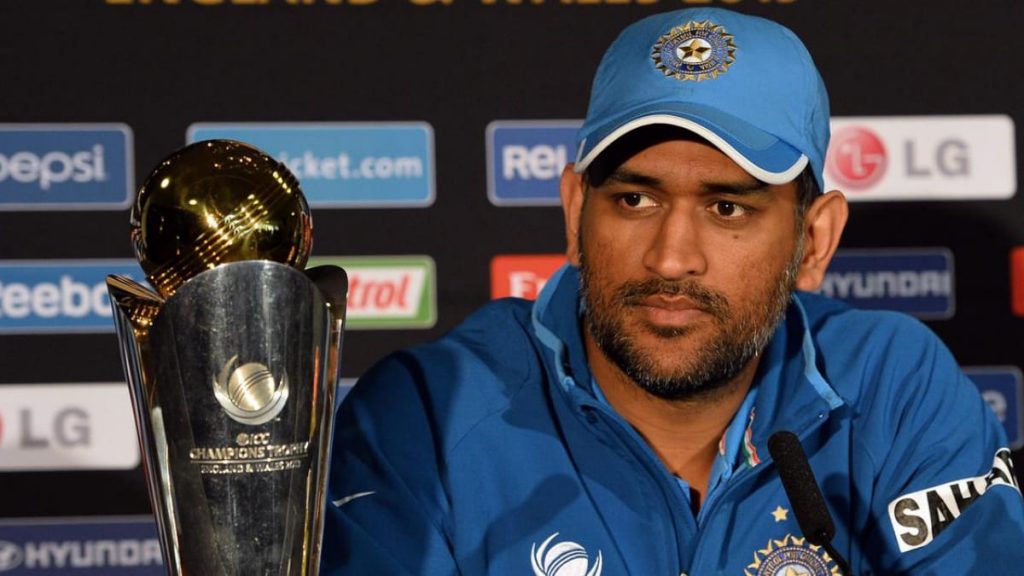 Dhoni finished it off in style!! Yes! This iconic line which was Ravi Shastri in 2011 when India lifted the World Cup now keeps true more than ever.
Mahendra Singh Dhoni announced his retirement from international cricket. 
The former Indian cricket team captain took to Instagram to say goodbye to the cricketing world. "Thanks a lot for your love and support throughout. From 19:29 hrs, consider me retired," the caption said.
Since the news shattered, there was pin-drop silence in the entire nation. The man who took the country to victory in the 2007 T20 World Cup, as well as the ODI world cup in 2011, will not play for the country anymore.
Fans all over the country are extremely heartbroken and cannot fathom this news at all.
Cricketers also took to social media to react to the news and thanked the man for countless memories on the field.
From veteran Sachin Tendulkar to former cricketer Irfan Pathan shared their thoughts on this shocking and heartbreaking news.
Here are some reactions:
Veteran cricketer Sachin Tendulkar took to Twitter and wished him and family all the best for their second innings.
Former England cricketer Michael Vaughan also took to Twitter and lauded MS Dhoni.
Former Indian team cricketer Pragyan Ojha said that 'some shoes will never be filled'.
"It was a privilege to have played with a friend and a cricketer who gave many laurels to our country on the cricketing field, very very greatly done on your career @msdhoni #dhoniretires," former star bowler Irfan Pathan.
Master Cricketer Suresh Raina shared a post in which he expressed his feelings for Dhoni and also announced his retirement.
Another India cricketer Vinay Kumar also took to Twitter and thanked Dhoni for countless memories on the field.
Former India veteran Virender Sehwag said that players will come and go but no one will be a calmer man like Dhoni.
India team captain Virat Kohli also lauded Dhoni and thanked him for his contributions.
Former India opener Gautam Gambhir also shared a post on Instagram and thanked MS Dhoni for his countless moments.
Also Read: Former Indian Captain 'MS Dhoni' retires from All Forms of International Cricket