Virender Sehwag is not only known for his explosive batting, he conistently makes headlines for his befitting replies, witty comments, and by trolling someone.
When India clash against its arch-rivals Pakistan, there is so much to watch in the match. The match is an emotion, not only for the fans, but for the players of both the team too. Players walk out to the field with extra pressure as both of their countries have high expectations from their them.
Fans and cricketers revist the memory lanes because every time we hear untold stories, remember epic moments and relish the best incidents that took place in the matches between the arch-rivals.
One such story is about something had happened during 2003 World Cup between India and Pakistan. Sehwag and legendary Sachin Tendulkar were batting and Pakistani spearhead Shoaib Akhtar was bowling but he kept saying something to Tendulkar and Sehwag to break their focus.
It's been 19 years since that incident. Akhtar kept commenting and once his bowled a bouncer during that match. He asked Sehwag "hook maarkar dikha" (dare to play a hook shot). Sehwag answered him with "Tera baap (Tendulkar) non-striker end par khada hain, usko bol wo maarkar dikhayega" (Your father, Tendulkar is at the non-striker's end. Tell him and he will smash it).
In the next over of Akhtar, he bowled a bouncer to Tendulkar. Tendulkar played a hook shot and smacked a six. So, Sehwag then told Akhtar "Beta beta hota hain aur baap baap hota hain" (Son remains a son and father is father).
Sehwag revisited this incident in Star Sports' show. Star Sport's official Twitter handle shared the clip of the video.
Watch the clip below:
ALSO READ | "This is going to create a bigger rivalry between the two countries"- Brad Hogg on PSL being forced to play alongside IPL in 2025
Shoaib Akhtar denied this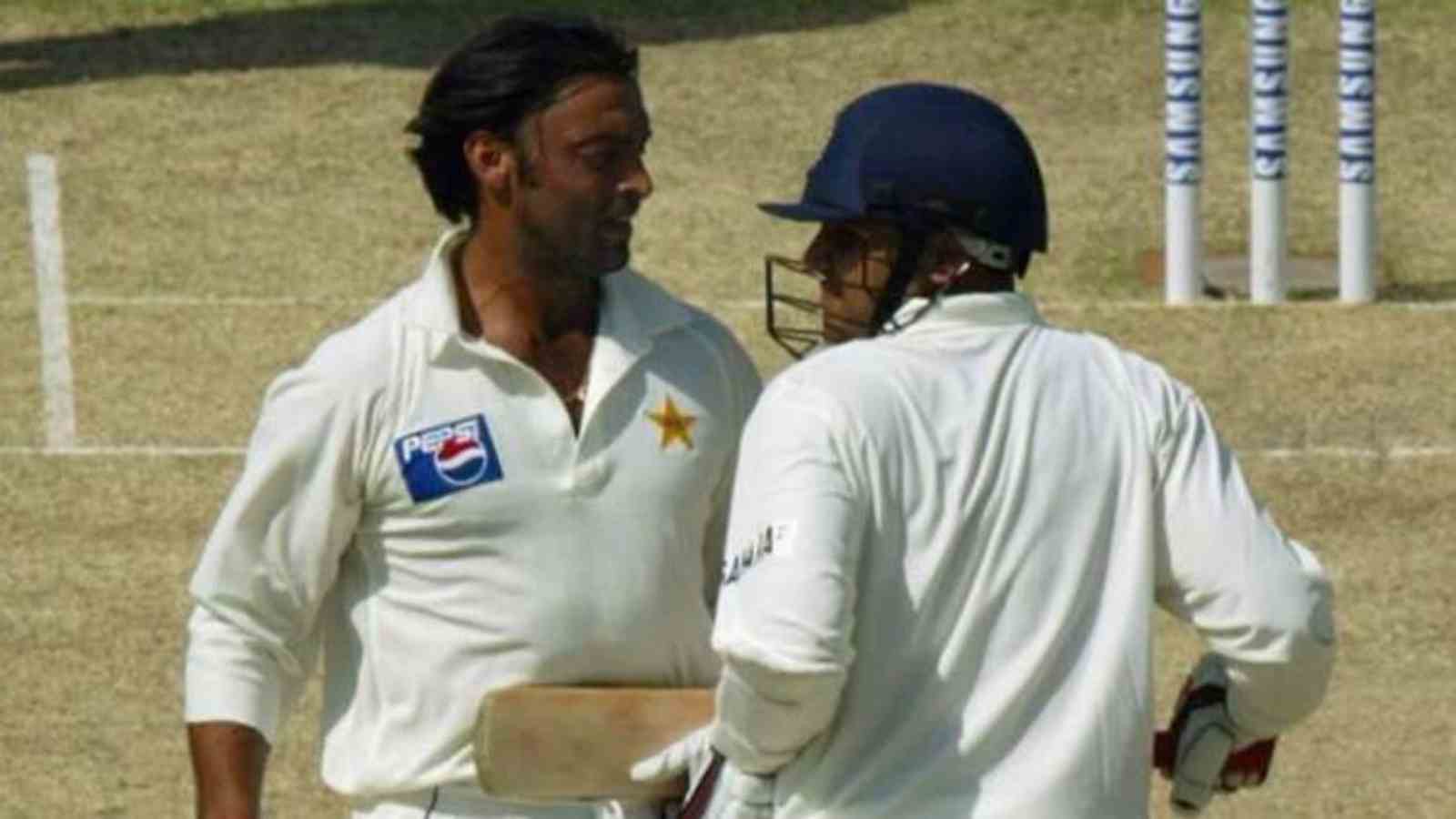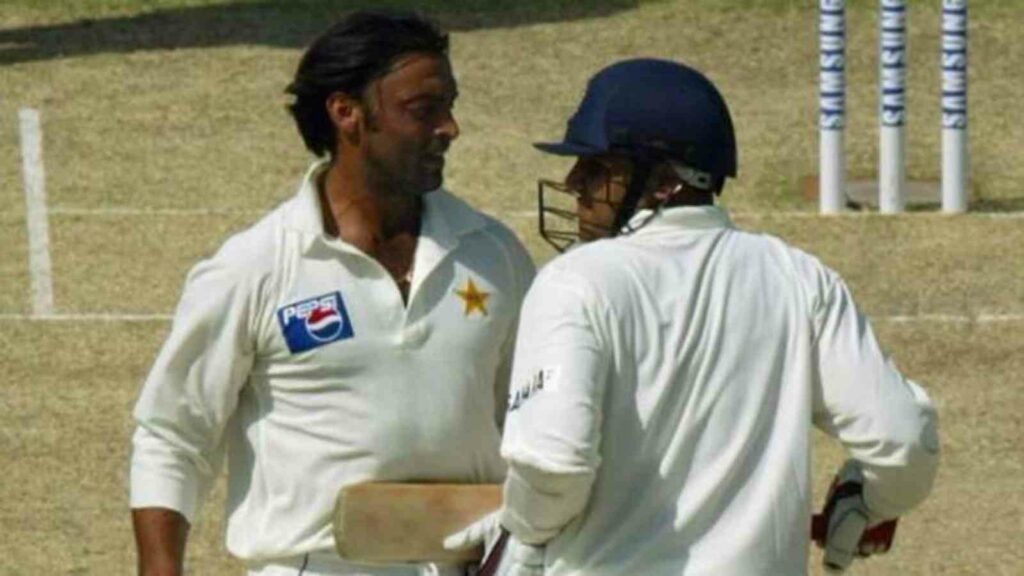 However, Akhtar denied that Sehwag said anything like this to him. In 2020, in a radio show, Akhtar was asked about the incident he said, "Aisa kuch nahi hua. Hota toh main jaakar uski pitaai karta aur phir hotel me bhi jaakar peetta. Aapko pata hain main kis tarah ka aadmi hoon." (Nothing such happened. If such thing happended then I would've gone to Sehwag and beat him. I would have beaten him in the hotel too. You know what type of a man I am).
Both both the cricketers have retired from the sport and they are now good friends.
ALSO READ | "Pakistan team used to get pressurized by that hype"- Shoaib Akhtar reveals why India used to dominate them in World Cups
ALSO READ | IND vs ZIM 2nd ODI live streaming details: Where and when to watch, date, time, squads, venue, and other details