South African cricketer Faf du Plessis has revealed the other side of Virat Kohli that not many are aware of. He shared the dressing room with the Indian cricketer during IPL 2022 at the RCB camp. He was leading the pack as Kohli had stepped down from the captaincy role.
In an interaction on The Grade Cricketer's YouTube channel, du Plessis said that Kohli is a caring, family guy who just wants to play cricket. He also appreciated Kohli by terming him 'superhuman' for always showing endless energy on the field, no matter what the situation is.
"When you play with him, you see there is the other side, which is this caring guy that just wants to play cricket, and actually a really family guy. He's amazing. Every single time a wicket falls, doesn't matter if it's a No.11 or an opening batter, his passion for celebration is like you just have to go, I'll take my hats off to you. He's superhuman," said Du Plessis.
Read More: 'He is definitely a starter' – Dinesh Karthik backs Shikhar Dhawan for 2023 ODI World Cup
Faf du Plessis opens up on his relationship with Virat Kohli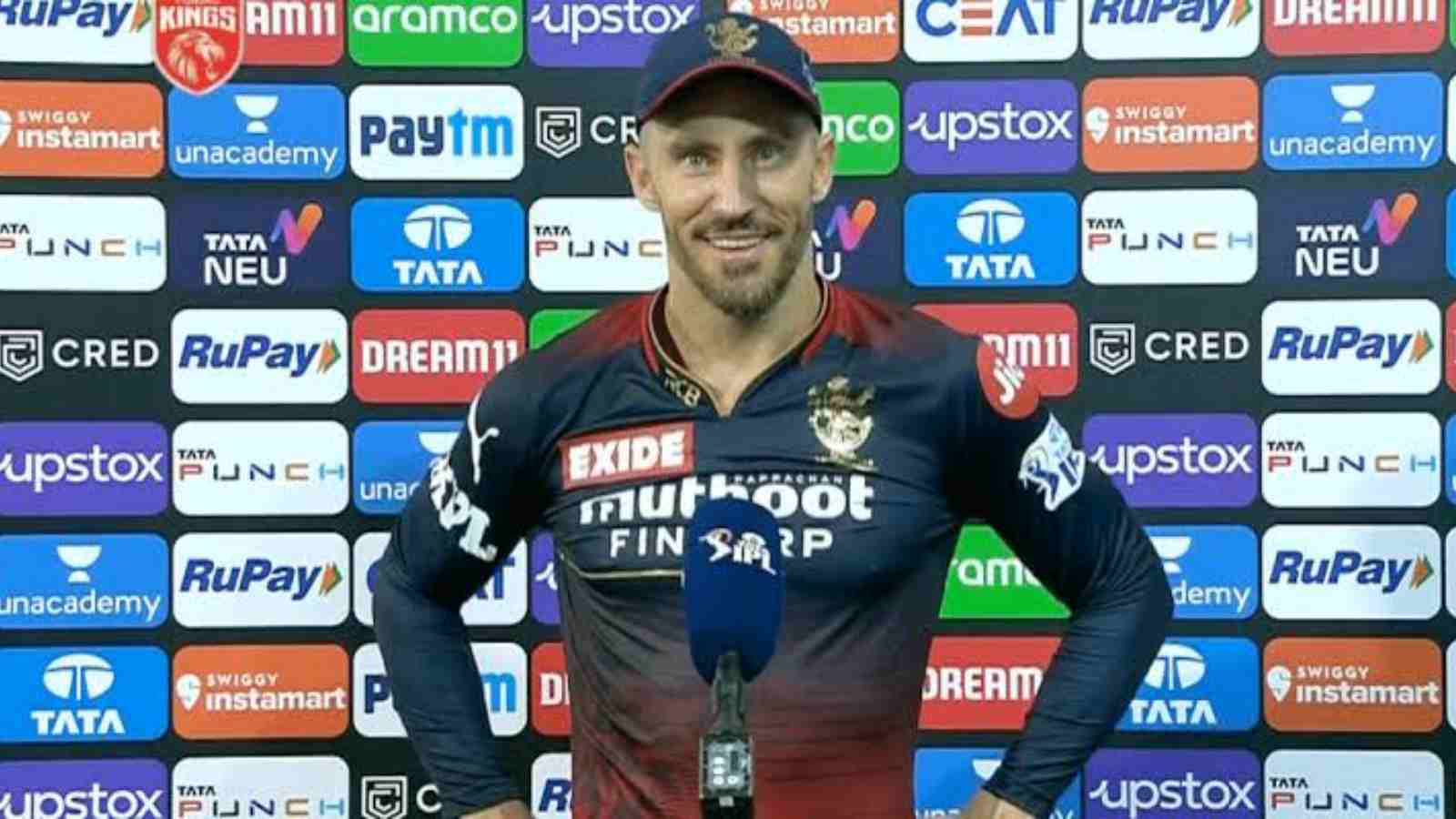 The 38-year-old also spoke about his relationship with Virat Kohli and how he handled him as a skipper during IPL 2022. Plessis said that he always tries to build relationships with people rather than outshining them. He also gave the example of peacocks' clashes.
"I don't try and outshine someone else in the dressing room. I try and build a relationship. With Virat, that was exactly my point of entry. He's a much bigger offer than me. You don't try and compete. The ego is the thing where peacocks generally clash. Then like the feathers come out and you want to see who has got the shiniest in the room. Luckily, I get that about people and relationships," he added.
Read More: 'This was a small series' – Hardik Pandya on not giving chance Sanju Samson and Umran Malik
du Plessis will be seen leading the Bengaluru men once again in IPL 2023 after the franchise retained him. They merely managed to enter the playoffs last time. However, couldn't make fuller use of it. Hence, they will want to strengthen their squad at the mini-auction before entering the season for yet another attempt.
Read More: Ravindra Jadeja to miss Bangladesh tour; BCCI may name replacement