Arguably the greatest opening pair in history Sachin Tendulkar and Virender Sehwag still remain very close to each other and their discussions and banters on social media platforms are proof of that. Both share a special bond since their playing days and there is no doubt about that.
Fans and fellow cricketers are showering Sehwag with love and wishes on his 44th birthday. And one special wish that stood out from the rest is from the "God of Cricket" Sachin Tendulkar.
Tendulkar took to the social media platform Twitter to wish his former batting partner with a nostalgic image and a funny caption. Tendulkar wrote: "Chauke pe chauka maarte huye 44 par pahunch gaye. Ab 44 se 50 ke liye 6 banta hai! Happy birthday Viru!"
Virender Sehwag and Sachin Tendulkar were best opening partners during their playing days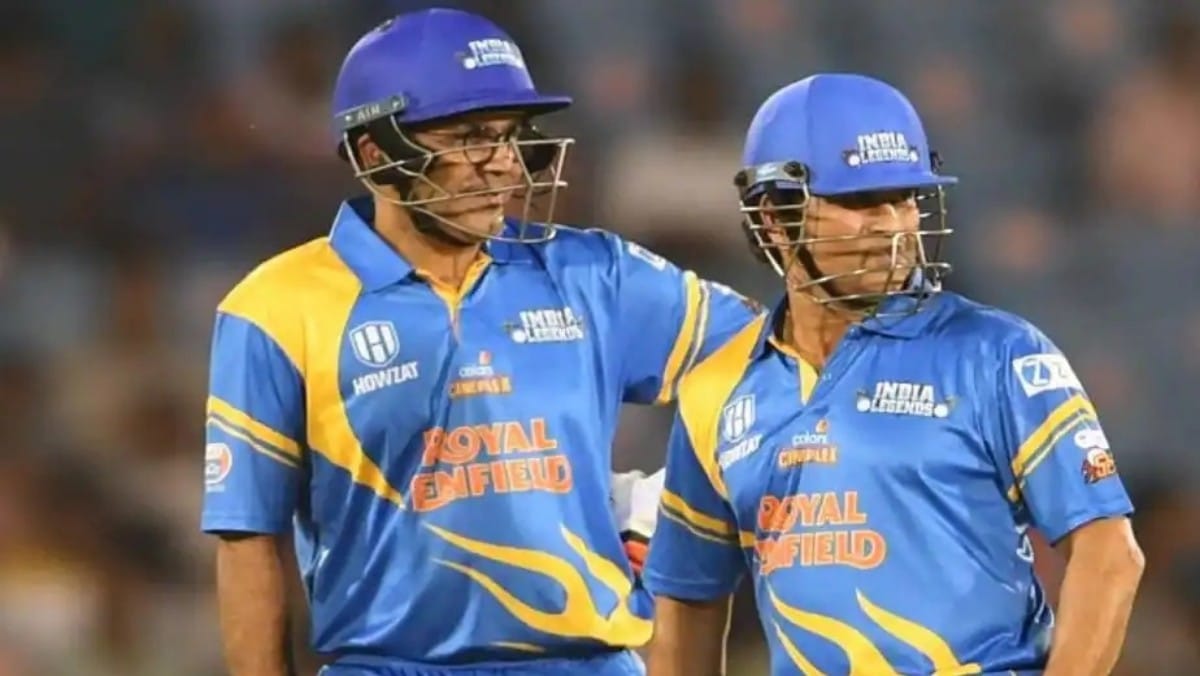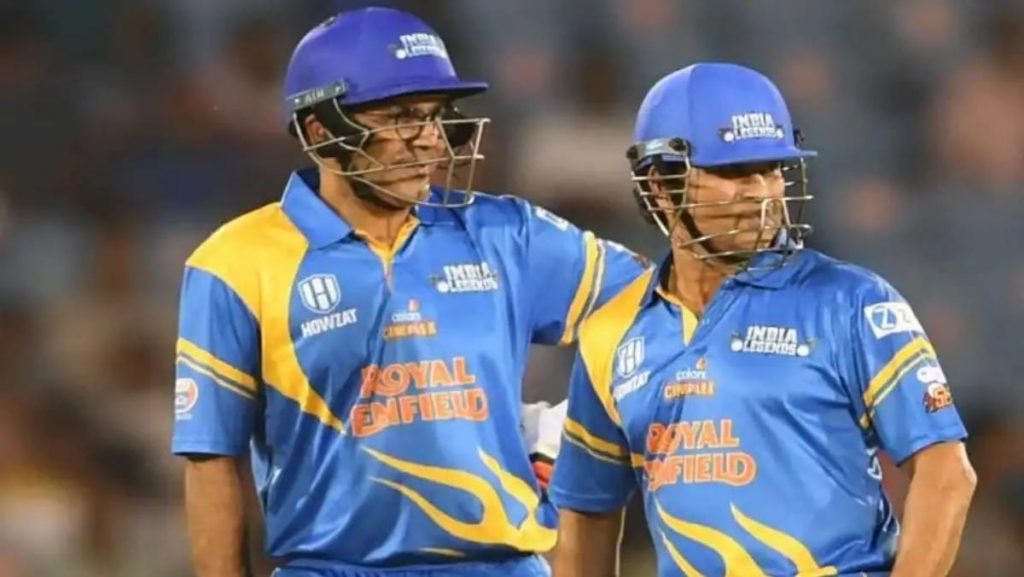 Sehwag's reply to Sachin was equally funny and fans enjoyed it to the fullest. Former opener wrote: "Aapke saath hote huye kahan aisa risk le sakte hain, Paaji . Jab 295 ka ho jaaonga , aap izaazat toh tab hi denge .. Thank you very much for your wishes, the journey became much easier with you around, Paaji."
It is not surprising that Sachin Tendulkar and Virender Sehwag's pairing has scored 5964 International runs in 138 matches, including 17-century stands. The 336-run partnership against Pakistan in Multan in 2004 is still etched in the memory of every cricket fan. And during their playing days, their opening partnership was a nightmare for almost every team.
When Sehwag made his Team India debut – Sachin was already a household name and was worshiped among all the Indian cricket fans. Sehwag himself in the past has revealed that he idolised Sachin while growing up.
"When I first met him, he just shook my hand and moved on. I thought to myself that I idolise this person and he just shook my hand and walked away. But later when I was a senior and met new players, I did the same, then I realised you cannot get close to a person before knowing him. I was very shy when I first joined the team," Sehwag said few years back.