New Zealand all-rounder Jimmy Neesham is known for his humorous and witty social media posts. He always has savage replies ready for the haters. On Thursday (September 15), one of his replies made everyone question if he took a veiled dig at Rajasthan Royals franchise, when a fan asked him on Twitter reason behind his inconsistent outings in the Indian Premier League (IPL) matches despite performing so very well for his national side. Neesham replied that had he been playing just one match per year, he wouldn't have performed in international cricket.
"why dont you perform in IPL like you perform in International games," asked the user.
"I probably wouldn't perform well in international cricket either if I played one game a year," replied Neesham on his Twitter. He ended his message with a laughing emoticon.
But this reply made fans question if Neesham is trolling RR. But he explained that he is not. He wrote: "Also…everyone trying to act like this tweet is bodying someone or trolling someone. Literally everybody in elite sport knows continuity of role is important. It's just sometimes the situation doesn't allow it and players just have to try to make do. Its nobody's fault."
Check their post below:
ALSO READ | "Was great bumping into the magician"- Yuzvendra Chahal poses with legendary footballer Ronaldinho
Since his debut, Jimmy Neesham has played 12 games so far in IPL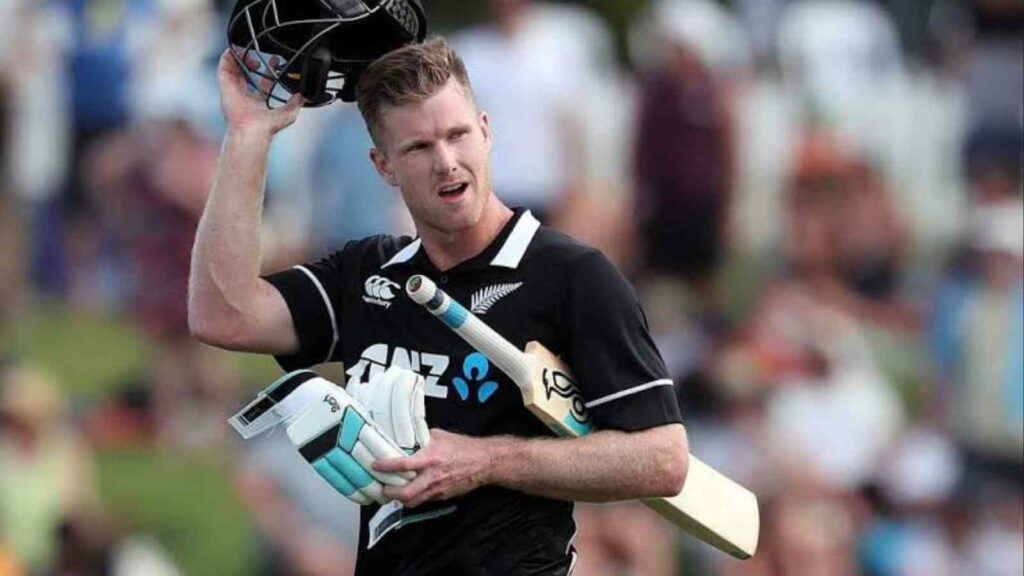 Last year, Jimmy Neesham wasn't included in the Kiwi squad that toured Pakistan and Bangladesh. He instead then played for Mumbai Indians in IPL, which was held in UAE. Because of his, fans accused him for playing for money.
And his reply was: "I'm getting a lot of messages like these, so I want to be crystal clear. It is an NZ cricket player welfare policy that first choice players aren't on this tour. I made a request for an exemption, but that request was denied."
Notably, the 30-year-old was roped in by RR for INR 1.50 Cr this year, but featured in just a couple of games, scoring only 31 runs. He also isn't a regular player in IPL. Since his debut in 2014, he has played only 12 games so far- four games in 2014, five games in 2020, three games in 2021.
Several times, Neesham has produced match-winning performances. Recently, in an ODI match against West Indies, he smashed a 11-ball 34 runs to steer his team to a successful chase of 302 runs.
ALSO READ | Legends League Cricket 2022: Where to watch India Maharajas vs World Giants match?
ALSO READ | Legends League Cricket 2022: When & where to watch the legends in action?