The Pakistani contingent traveling to India to participate in the 2023 ICC ODI World Cup have finally received their visas barely 48 hours before their departure from Pakistan. The Pakistan Cricket Board were forced to cancel a team bonding trip to Dubai due to the delay of their visas.
The PCB had written a letter to the International Cricket Board regarding the delay of the arrival of visas. The Board of Control for Cricket in India told ESPNcricinfo that The Ministry of Home Affairs needs to give security clearances for visas. 
Despite applying for visas on 19th September, the team received their visas in 5 working days. The Pakistan Cricket Team will travel to Dubai on the mornings of 27th September, transit there and then take a flight to Hyderabad in the evening. On the 29th of September, they will play their first Warm-up match against New Zealand, but that match will be played without any spectators.
Related: Pakistani cricketers thinking to BOYCOTT sponsor logos during ODI World Cup due to contract row with PCB
Babar Azam fined for over speeding on the Punjab Motorway
Pakistan Captain, Babar Azam was fined by the Pakistan Police for overspeeding on the Punjab Motorway. He was caught going at speeds of 150 kilometers per hour while driving his Audi. He was stopped in Karachi and was fined by the Punjab Motorway Police.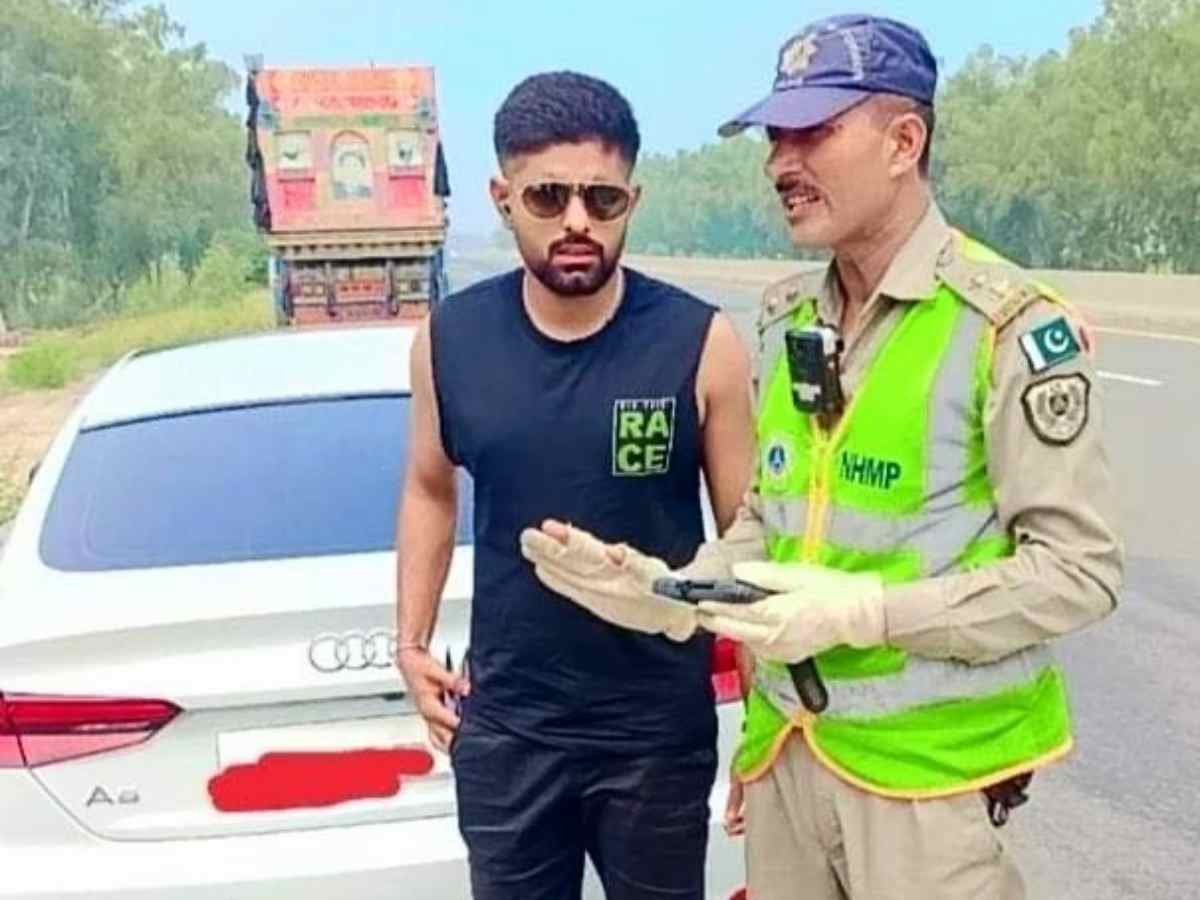 Babar Azam co-operated with the police and acknowledged his mistake. Earlier in 2023, he was pulled over by the police for not having a proper number plate on the same Audi car.
Babar Azam has had an average 2023 Asia Cup. He scored a century against Nepal in their first game of the competition, but didn't score a single 30+ score in the remaining matches of the tournament. After getting knocked out of the 2023 Asia Cup by Sri Lanka, Babar was rumored to be a part of an altercation with Shaheen Afridi. There are rumors of a rift between the two.
In case you missed: