India captain Rohit Sharma was in tears after their humiliating 10-wicket defeat against England in the semi-final match at the Adelaide Oval on Thursday. India failed to break the opening partnership between Jos Buttler and Alex Hales as they chased down the 169-run target with 24 balls to spare.
After the defeat, Rohit was seen crying in the dugout. Later, head coach Rahul Dravid came to him to console him. 
Watch the viral video below:
English skipper Buttler won the toss and asked Rohit and Co. to bat first. India put on 168/6 in 20 overs courtesy of Hardik Pandya's 63 and Virat Kohli's 50 runs, respectively. During England's chase, no Indian bowlers could tackle Butter and Hales. 
It was ordinary bowling from the Indian side. When India were losing control of the game, Suryakumar Yadav dropped a catch to the misery of the Blue side. Buttler ended up scoring an unbeaten 80, while Hales smacked an unbeaten 86 to butcher every bowler. 
England will now face Babar Azam's side on Sunday [November 13] at the MCG in Melbourne for the final. Pakistan defeated New Zealand by seven wickets in the first semi-final to book a spot in the all-important final.
ALSO READ | WATCH: "Wo jo aankhe dikhata hain na"- Pakistani fans are scared of Virat Kohli; they don't want Men in Green to play against India in the final
Ajay Jadeja slams Rohit Sharma's captaincy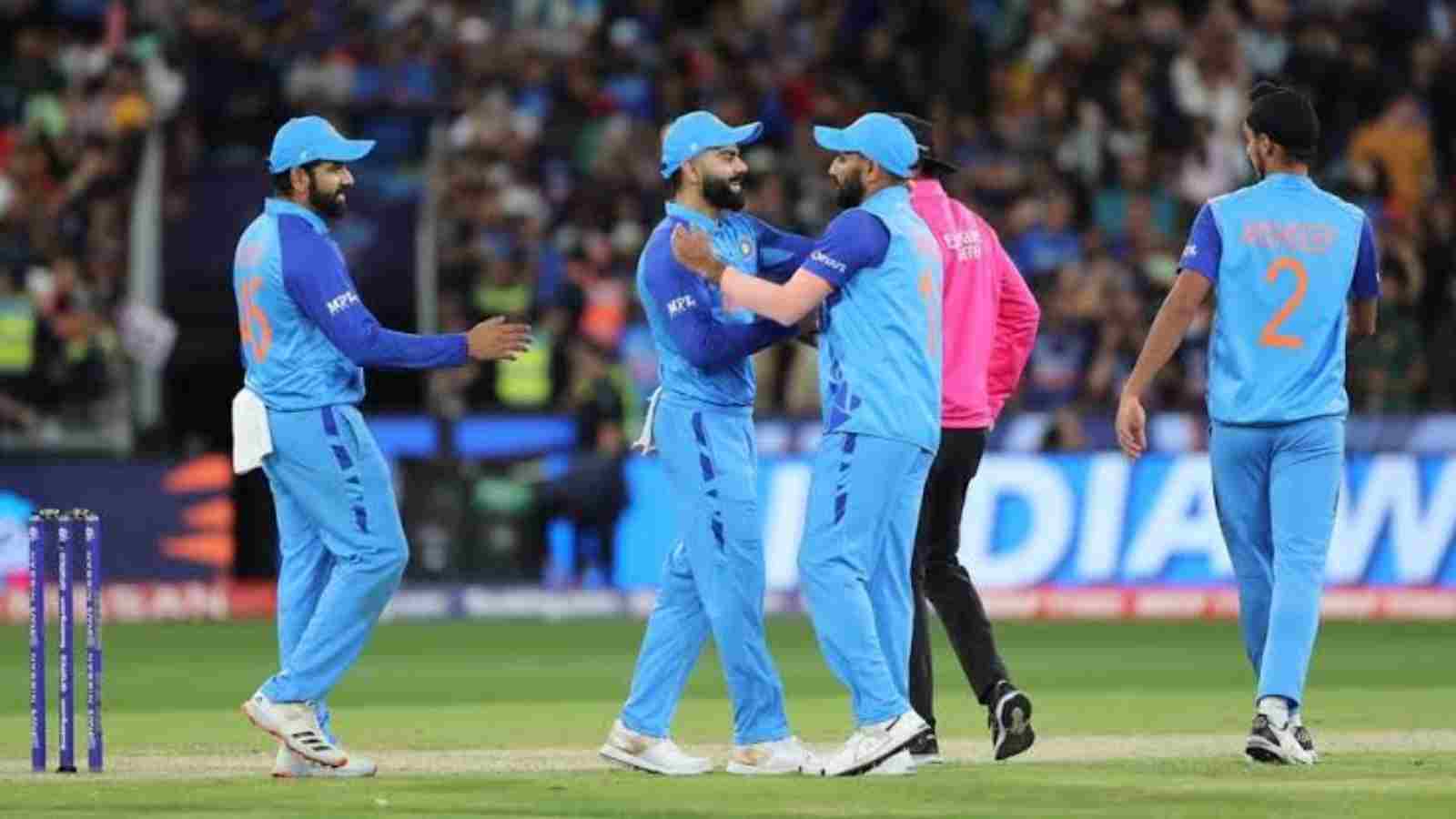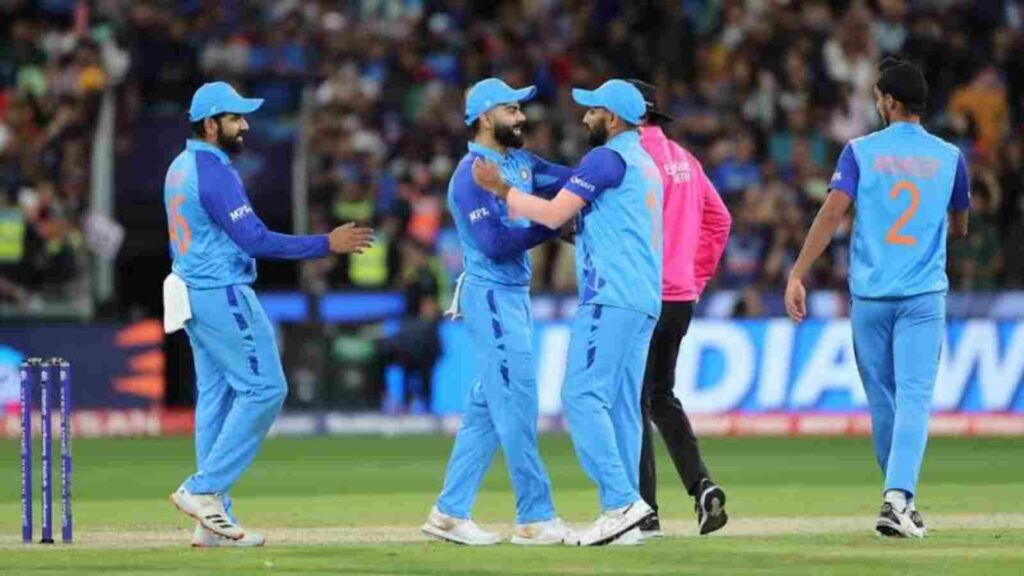 After this defeat, former India player Ajay Jadeja slammed Rohit Sharma's captaincy. He highlighted how matches India have played few matches under Rohit this year.
"I would say one thing which might hurt Rohit Sharma. If you have to make a team as captain, you have to stick with the side for the entire year. How many series did Rohit Sharma play this year? I'm not saying this in hindsight, I've been saying this since before. Even in New Zealand, the coach isn't travelling," Jadeja said on Cricbuzz.
He even slammed the management for not choosing young players over senior ones. "There should only be one leader in the team. If there are 7, it would be difficult," he added. 
ALSO READ | "1992 will repeat in 2022?"- Twitter goes bonkers as Pakistan beat New Zealand to reach the final of T20 World Cup 2022
ALSO READ | WATCH: "Virat Kohli is a Superman"- Fan sings this SPECIAL song for Team India ahead of semi-final against England