Modern-day cricket is non-stop. It seems like yesterday the Border Gavaskar Trophy Series ended in Ahmedabad and both teams are now ready for the next assignment. This time, in white ball cricket, more fast and furious. The lung opener between India and Australia in Mumbai on Friday, the first in best-of-three contests can be seen as the right build-up for the ICC World Cup (ODI) later this year at home in October/November.
Familiar teams, familiar surfaces, the similarities end there. There is a lot at stake in the run-up to the World Cup. These are opportunities to test and try permutations and combinations, for both sides. For India, the change begins at the top, with Rohit Sharma seeking leave for the first contest.
The man in command and promoted as vice-captain, Hardik Pandya, has taken to leadership like a fish to water. He will be piloting the side, ahead of ousted former deputy, KL Rahul. These days, there is a lot of discussion over Rahul. Some feel he will be groomed in these ODIs and eventually for the World Cup. Nothing wrong with that, just that there are no guarantees, really.
This is white ball cricket, perform or perish. The cricket is faster and you have to be razor-sharp. Pat Cummins is not here for the Aussies, but you cannot underestimate a side led by shrewd Steve Smith which has been bolstered by the return of David Warner and a few more players. Pandya's stock has been rising, slowly and steadily, a reward for his efforts and for producing results. He is captain of the Gujarat Titans, as well, seeking to become the next leader in white ball format. Rohit also knows it, how much his own fitness is under the scanner.
One starts at the top, with Shubman Gill and Ishan Kishan, both heavy artillery batters — left and right combo. The batting order then looks, even more stronger, with two men having proved their worth repeatedly — Virat Kohli and Suryakumar Yadav. Virat is in the form of his life and SKY, referred to as the 360–degree batter will want to blast off. Hardik Pandya, Kl Rahul, wicket-keeper batter (if included), all-rounders, then a few spinners fill up the side. Plenty of options are available.
For the BCCI to have named a bigger size squad than normal for a home series makes it clear there is room for experimentation. In that process, KL Rahul himself is under the scanner. Even if he is dropped, there should be no brouhaha, after all, he has been out of form. Ishan Kishan can also keep wickets, and he has backers as well.
Related: "Thankfully I can sleep better today"- Twitter erupts as Kanika Ahuja and Richa Ghosh deny RCB their sixth consecutive defeat
India vs Australia will be high energy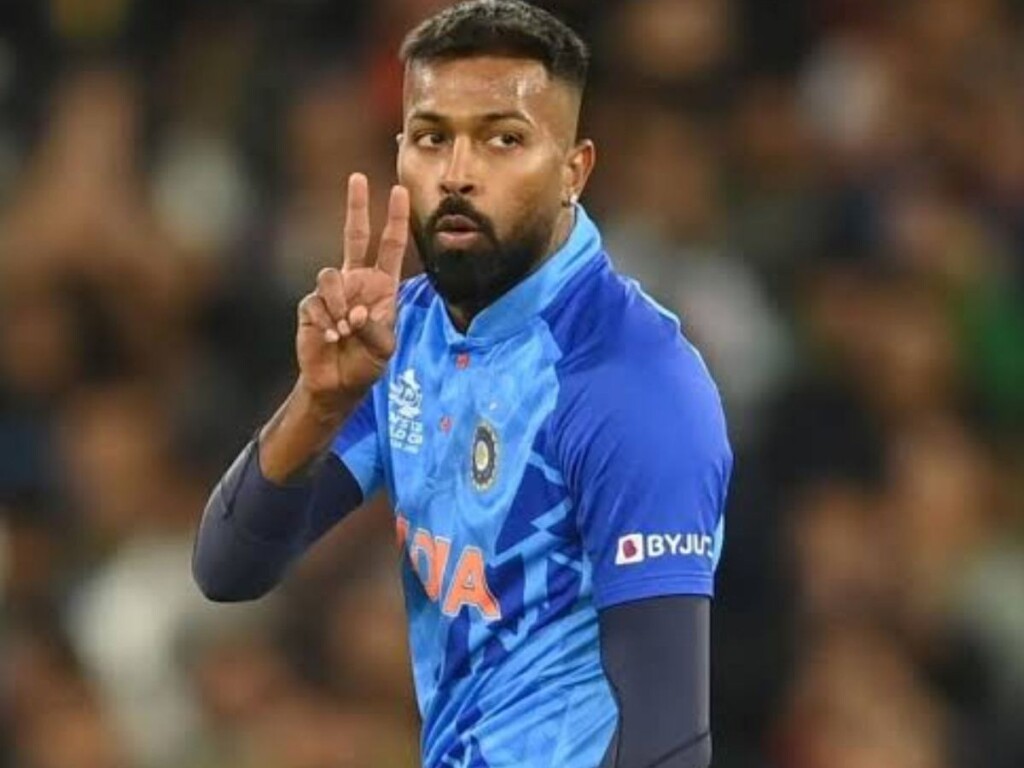 The return of Ravindra Jadeja and then more spin options and medium pacers who are all-rounders make it a strong side. On paper. The shift from the red ball to the white ball is easy, these days. For the sheer volume of cricket played, players, adapt more easily. That's the nature of the beast, adapt to a more aggro form of cricket on tracks where you need not worry about the ball spinning.
Maximum hits and scoring around 360 plus aggregate are on cards. It could be 10 or 20 runs less, but then 350 is like par these days. Sounds crazy, isn't it? Gone are the days when 350 was like a winning total. Cricket is getting more intense and batters are hungry. In the next six months, India play nine bilateral series and also the Asia Cup. Even though the ODIs are going to test the form, fitness, and fluency of the players, they will also then milk the IPL.
Nothing can be taken for granted, as in places. Yes, if you talk of certainties like Rohit, Kohli, Gill, and Pandya, all other slots have many claimants. Look at the tragedy, Shreyas Iyer is out. Hopefully, there will be no more injuries. In fast bowling as well as spin, there are multiple choices available. This is what makes this three-match series exciting.
From both an Indian and Aussie perspective, experimentation will take place. During his time, MS Dhoni as ODI skipper felt a player going into the World Cup should have 100 matches of experience (internationals) under his belt. That may not be the case today, as younger players are fearless, in any role. These are professionals ready to grab the chance, including all-rounders.
India vs Australia will be high energy. Strange isn't it, fans have to forget what happened in the BGT Series, so fast!
In case you missed:
Sunil Gavaskar setting agenda in Team Selection after his call for ouster of KS Bharat and bringing in KL Rahul as keeper?
"Excuses ready for the defeats," Sunil Gavaskar harshly criticizes Australian media and ex-players for their "hue and cry" about Indian pitches