When commentators and opinion makers start talking too much about team selection, a bit too early, one smells a rat. To cut a long story short, a day after India fortuitously made it to the ICC Test Championship final, experts are picking teams. India will face Australia in the finale on June 7 at The Oval.
There is a shill cry, knowing very well there will be a vast difference in the nature of the wicket, conditions plus weather when India face Australia at The Oval in London. If a few former cricketers are already ready to drop Axar Patel so that an extra medium pacer can be drafted into the squad, where the name of Shardul Thakur is now doing the rounds, there seems to be a strong lobby batting for re-inducting ousted vice captain KL Rahul.
It was shocking, nay dismaying, to hear Sunil Gavaskar, now being called on air as Sunny G, call for the ouster of KS Bharat bringing in KL Rahul as keeper cum bat. Pray, what wrong did Bharat do in the recently concluded four Tests? Before the BGT series began, there was a whisper campaign against Bharat. There was a call for KL Rahul or Ishan Kishan to be played as a wicketkeeper.
That the BCCI selectors stripped KL Rahul from vice-captaincy was a nudge to the captain and coach -Rohit Sharma and Rahul Dravid — they could drop him. Sure enough, Rahul was dropped for the Indore Test and Shubman Gill cemented his place as the opener and hammered a ton in Ahmedabad at the Narendra Modi Stadium.
Related: "At least win one match please"- Twitter reacts as RCB's search for first point continue after losing last over thriller vs Delhi Capitals
What is the reason for Sunil Gavaskar making a case for Rahul to be brought in as a wicket-keeper?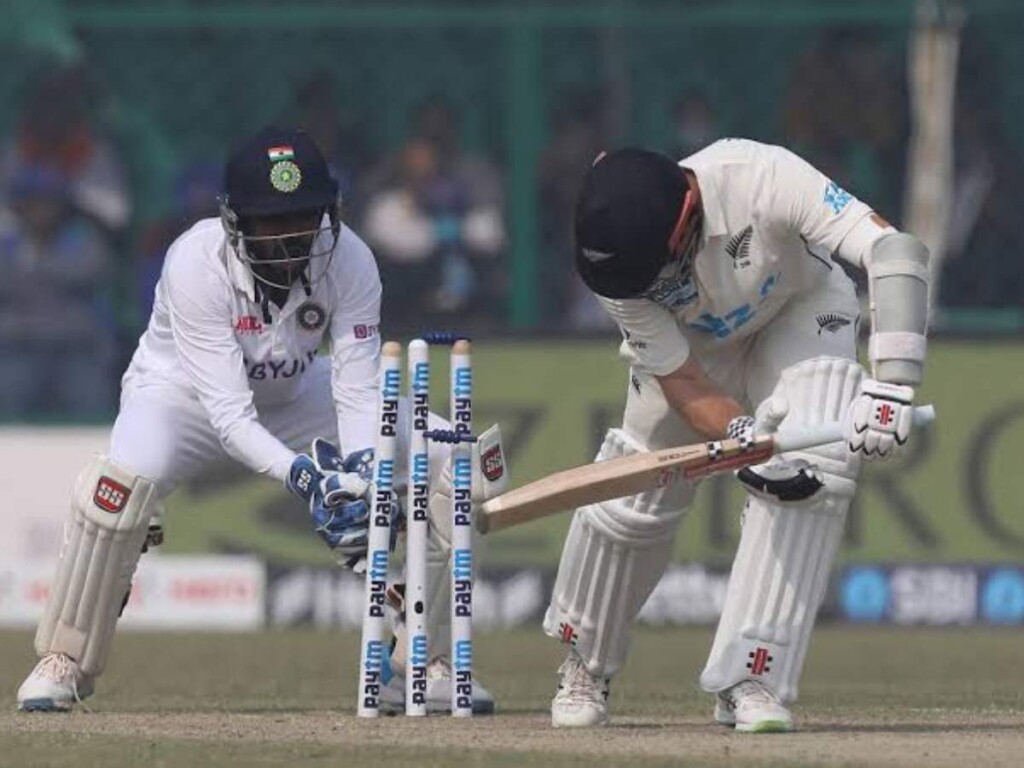 What is the reason for Sunil Gavaskar making a case for Rahul to be brought in as a wicket-keeper and being pushed down the batting order? This is surely casting aspersions on Bharat, who did a decent job donning the gloves behind stumps. Agreed, Bharat may not be as good as a bat as Rishabh Pant, now doing rehab. Pant posted a snap on Holi with colors and on Wednesday put out a photo of him walking in the shallow end of the swimming pool. It is called aqua plane treatment.
Bharat did bat when needed, and chipped with some smart runs. In Ahmedabad, he even hit sixes. So, why is it that Bharat is not liked by many? Is it because the Andhra wicketkeeper has no Godfather? Even before the fourth Test, when Rohit Sharma spoke about Bharat and said the wicket-keeper needed time to settle down, it was plain speak. However, on social media, an impression has been created the captain wanted to drop Bharat!
It is not easy for a new wicketkeeper to settle down in the Test squad. Comparisons with Rishabh Pant are wrong, for, no two players are the same. Pant is a natural left-hander who scores freely. He has a great record as well in England. But there is no way he will be fit for the ICC Test Championship final. "Picking" the team for The Oval blockbuster, starting June 7, has become a joke.
There is speculation and everyone is Super Selector wanting to name a "Dream 11." Why should someone like KS Bharat face such humiliation is the question? Sunny G is the lord of the air. However, to be so biased is unfortunate, as he told a particular digital cricket program. This way, one can have several names doing the rounds. If fans do it, no harm. However, if respected former cricketers start playing Super Selector, there is something smelly.
Last point, when will the BCCI name the chairman for the selection committee? Chetan Sharma resigned long ago and the post is up for grabs. The delay in naming a new chairman is just not needed. Let commentators stick to their jobs assigned. They are indirectly on BCCI rolls, so they will tow the official line. Given the number of injuries taking place and players falling apart, it will be interesting to see how many last the short ODI series against and the first phase of the IPL. Till then, do not run down KS Bharat.
In case you missed:
Rohit Sharma reveals what happened to Virat Kohli after reports claimed he was sick
"We Naatu Naatu our way to The Oval!"- Twitter fans react as India qualify for ICC WTC final after a high-scoring 4th BGT Test ends in dull draw