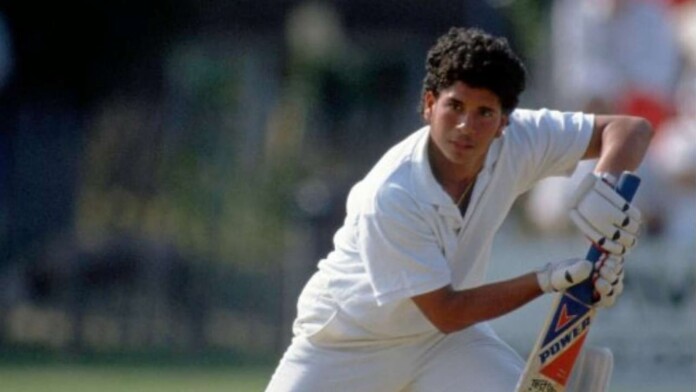 Sachin Tendulkar is without a doubt, a legend of the game of cricket. The Indian batsman who made his debut as a young 16-year-old boy with plenty of dreams went on to achieve great things that are all etched in cricketing folklore. The highest run-scorer in the history of the game at the international level, Sachin was truly a one of a kind cricketer who made his mark thanks to his incredible talent and hard work.
Sachin Tendulkar's first Test was in 1989 against arch-rivals Pakistan. He batted in only 1 innings and got 15 runs before being bowled by Waqar Younis. Despite the low score, Sachin's talent was there for the world to see. The proof was right there in the pudding and two flashy fours that he hit in the innings was testament to his solid technique. The events that followed over the course of the next 25 years as they say, is history.
A Pakistani journalist recalls a young Sachin Tendulkar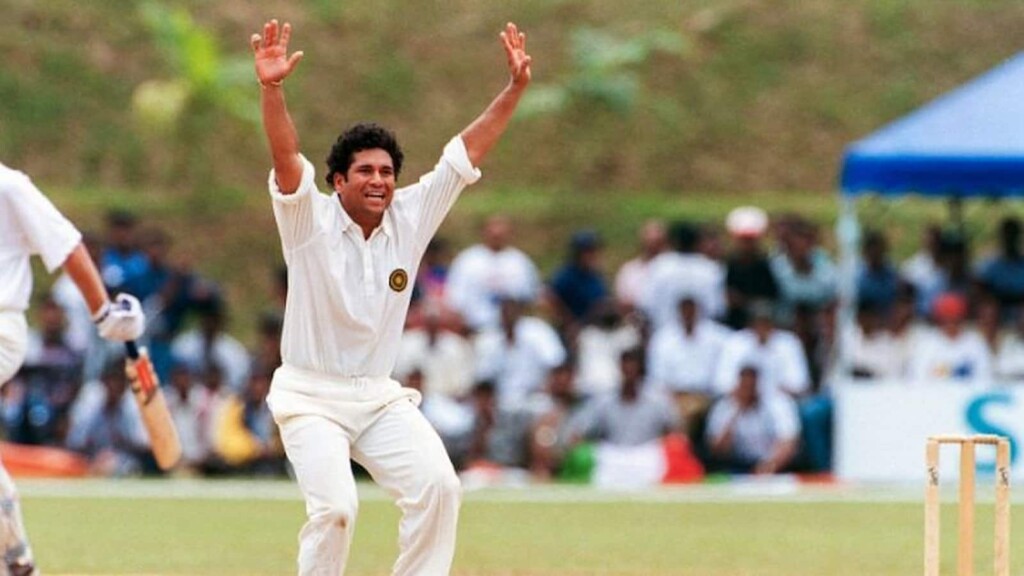 A Pakistani journalist named SM Hussain wrote for Scroll today about watching a young Sachin Tendulkar back in 1989. "The news about the 'kid' cricketer in their side made half of Pakistan fall in love with the visiting Indian team even before they had crossed the border. That wonder kid was Sachin Ramesh Tendulkar, whose first class cricketing endeavours were already making headlines in newspapers in India," he wrote.
Speaking of his debut, Hussain said, "When Sachin Tendulkar walked out to bat for the first time in Test cricket, wearing somewhat idiosyncratic batting pads and a white helmet, the Indians were reeling at 41 for 4 in the first Test at Karachi. As a boy who had recently fallen in love with the game, I was watching the Test match on our 20-inch Philips TV and I immediately felt that someone from 'my generation' had taken guard at the National Stadium pitch."
About the innings, he continued, "I remember watching in awe Tendulkar's on-drive for four against the bowling of Waqar Younis — his first ever boundary in Test cricket. But my joy was shortlived; Waqar didn't take long to beat young Tendulkar's bat and bowled him. Though he made only 15 runs, in my opinion, his innings was far from a failure. He had faced 24 balls, in which he hit two 4s against the bowling of Waqar Younis, who was also making his Test debut."
SM Hussain about Sachin Tendulkar's legacy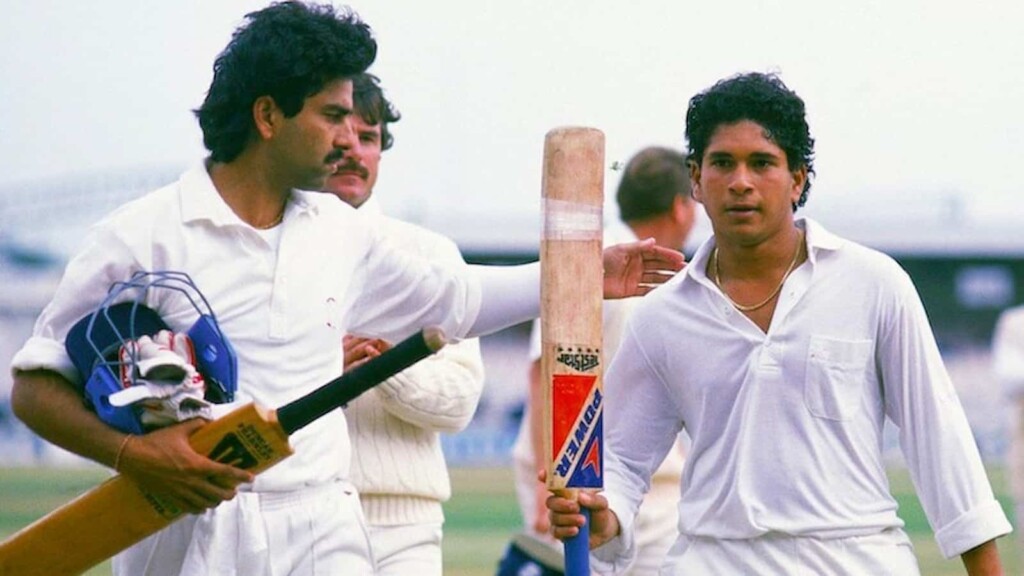 SM Hussain continued about Sachin Tendulkar's first century and wrote, "Eight months down the line, when Tendulkar made his first Test hundred at Old Trafford in Manchester, I was fortunate to be able to sit in my room in Pakistan and listen to the BBC Test Match Special commentators describing it. On that day, it became clear that the boy, who had made his debut in Pakistan a few months ago, was now a grown man, ready to take on the best bowlers of the cricketing world. And that he did."
Finally about the legacy of the icon, he wrote, "India produced quite a few world class batsmen in the 1990s, with the likes of Rahul Dravid and Saurav Ganguly, but Sachin Tendulkar was nothing short of a phenomenona. The world may remember him simply as India's greatest batsman, but for yours truly, along with many other Pakistani youngsters who saw him make his Test debut in Karachi, Tendulkar will always have a special place in our hearts. Because at that time, he was 'one of us' — the boy from my generation."
Also Read: Punjab Kings to help provide Oxygen Concentrators for COVID-19 relief
Also Read: "Looks like my type of car" – David Warner hilariously responds to Chris Gayle's picture on Instagram