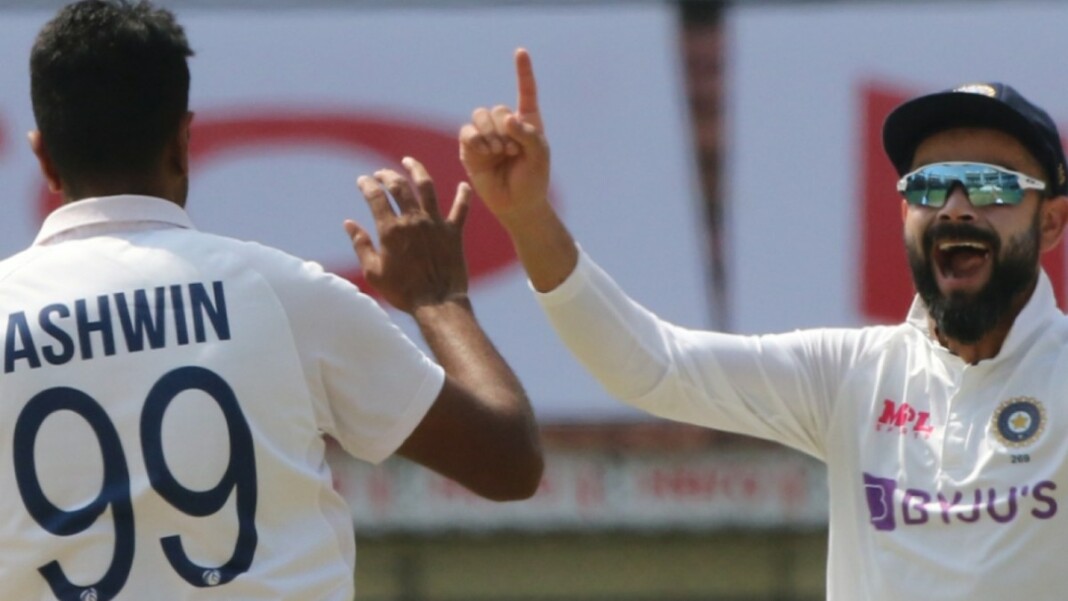 Veteran spinner Ravi Ashwin has stated that the India skipper Virat Kohli had never asked for a three-match series to be played for deciding the winner of the ICC World Test Championship (WTC).
Some recent news claimed that Kohli demanded three Test matches rather than a one-off game between India and New Zealand at the WTC Final. However, Ashwin opened up on this news and called it "ridiculous".
The 34-year-old mentioned that English commentator Michael Atherton had asked Kohli whether he would have wanted any changes in the WTC Final. And, it was then only when the batting maestro said that three matches could have been played to decide the winner of the maiden edition of the tournament. According to Kohli, this would have helped the teams adjust to the conditions and make a comeback from different situations.
"I happened to hear people saying that Virat Kohli asked for three Tests to be played for the WTC Final but it is ridiculous. After the match got over, Michael Atherton had asked what could be done differently in the WTC. Virat replied in a particular context that if three matches are played, then adaptability and come back for a team are possible. Kohli did not demand anything," said Ashwin on his YouTube channel.
"Billion Indians were looking forward to good news after lockdown"
Ashwin, the leading wicket-taker (71) in WTC 2019-21, expressed his disappointment at not being able to cross the finishing line at the Ageas Bowl, Southampton.
The Tamil Nadu cricketer further reckoned that a billion Indians were looking forward to some good news after the lockdown in the country. Ashwin signed off while saying he's hopeful that India wins another ICC tournament.
"When we lose a final, fans would be disappointed. Perhaps, billion Indians were looking forward to good news after lockdown and stuff. But it didn't happen. Fingers crossed. Just hoping we win some other ICC tournament," concluded Ashwin.
The Virat Kohli-led side's next assignment will be the five-match Test series against England, starting from August 4 at Trent Bridge. The India-England series will also mark the inauguration of the second edition of the ICC World Test Championship.
Also Read | Brad Hogg Picks Four Indians In His WTC Playing XI, No Place For Virat Kohli
Also Read | Shubman Gill injury replacement: 4 players who could partner Rohit Sharma