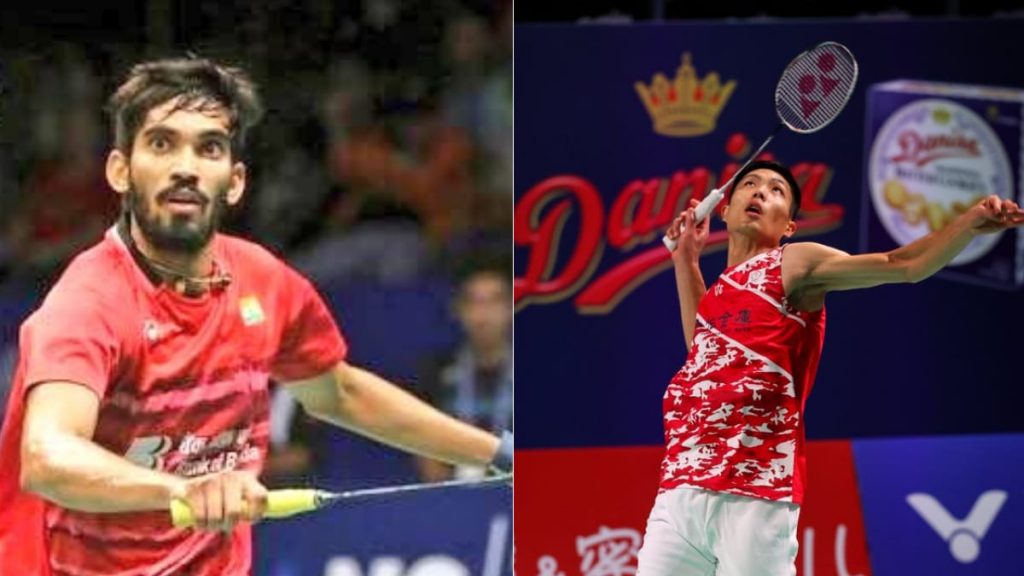 It was a brilliant 62 minute thriller in the men's singles quarterfinal at Odense. It was a match between the 2nd and 5th seed.5th seeded Kidambi Srikanth started off by taking the lead in the quarterfinal match at Denmark Open against Chou Tien Chen. It was a nail-biting first game that went neck-to-neck to the fag end of the set. Srikanth surely seemed in great form. Definitely, much better than the period before the lockdown due to the pandemic. He won the first set 22-20.
The second set went to the 2nd seed from Taipei. He just outplayed Kidambi with his sheer attack. Kidambi kept up pace until the mid-game interval. Post that, Chou just stormed to game points and sealed the game in his favour before Srikanth could fight back. Srikanth lost the set 21-13.
The decider too was close until the mid game interval. Both players were displaying great attack and defense against each other. The point difference increased after the break at 11 points. Chou seemed to have caught Srikanth's weakness and exploited it. He stormed ahead to game point opportunities. Chou committed a few errors and Srikanth played some well constructed rallies that fetched him a few points before Chou won the match 22-20, 13-21, 16-21. It was a brilliant performance from Srikanth after recovering from periods plagued by injuries. Chou, needless to say was a better player today.
Carolina Marin, Nozomi Okuhara through to the Semifinals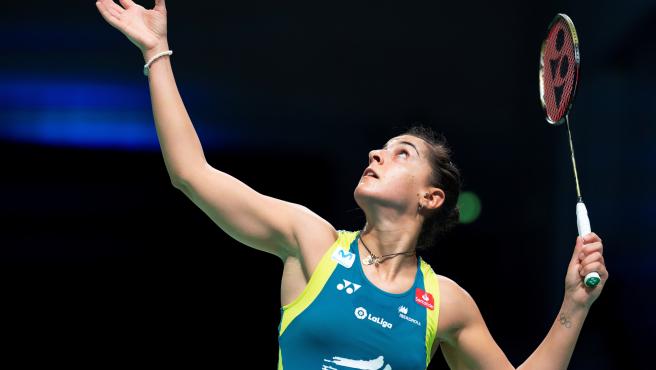 Carolina Marin survived an American scare to get through to the semi-finals. Beiwen Zhang won the first game 21-17. She seemed in form and returned all the shots Marin was playing. It was bewildering. However Marin made her comeback in the second game, taking her revenge 21-17. She made the American stretch and play all corners of the court. Marin's superior fitness came to her advantage as she won the third game easily 21-14. Zhang seemed to have been worn out in an hour and 3 minutes as compared to Carolina Marin.
Nozomi Okuhara breezed past Julie Dawall Jakobsen in 29 minutes, 21-6, 21-12 without breaking much sweat.
A Marin-Okuhara thriller encounter is likely in the final if they win their semi finals matches.
Semi Final Matches to watch out for:
Carolina Marin vs Yvonne Li
Nozomi Okuhara vs Michelle Li
Gabriela/Stefani Stoeva vs Mayu Matsumoto/Wakana Nagahara
Marcus Ellis/Chris Langridge vs Joel Eipe/Rasmus Kjaer
Also Read: Denmark Open 2020: Srikanth storms into the quarterfinals, Lakshya goes down fighting