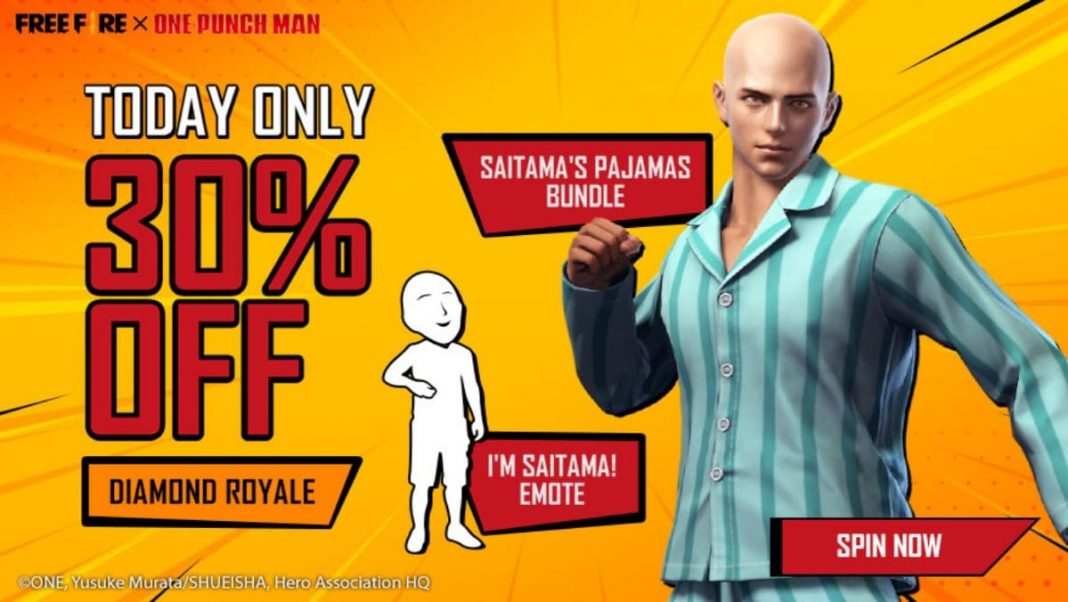 Diamond Royale in Free Fire is offering a flat 30% on the purchase of Saitama's Pajama bundle and the "I am Saitama" emote. The developers at Free Fire, after every 2-3 weeks, release redeem rewards for their audience. The prizes are unique costumes, weapon skins, and new characters. Also, the Saitama's Pajama sale is back and it is the best time to grab the rewards.
Diamond Royale spin event comes into the pictures after Free Fire collaborating with the Japanese cartoon series One Punch Man. Since then, the spin event is offering exclusive offers and Saitama's Pajama bundle.
Diamond Royale in Free Fire: Features
There are numerous rewards of the diamond royale spin event. However, the players need to spend their in-game diamonds to spin. Every spin in Free Fire costs 60 diamonds but the total spending on eleven such spins is 600 diamonds. A few of the exclusive gifts are:
Saitama's Pajama bundle
I'm Saitama emote
50x Saitama Token
10x Saitama Token
5x Saitama Token
4x Saitama Token
3x Saitama Token
2x Saitama Token
1x Saitama Token
Free Fire One Punch Man Event: Steps to Spin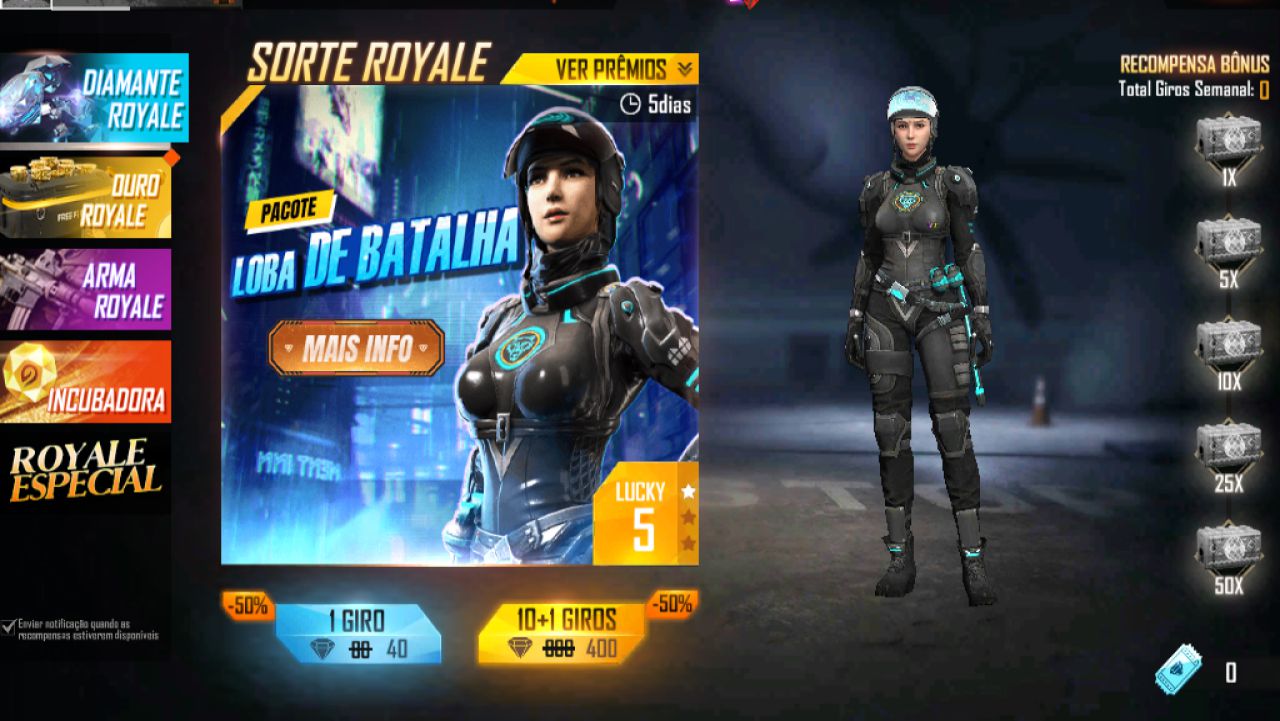 Open the Free Fire game and click on the 'Lucky Royale' button in the bottom left.
Click on the 'Free Fire x One Punch Man' button on the screen.
Select the number of spins as per your requirement.