Animal Crossing: New Horizons is a popular life simulation game that has taken the world by storm. In the game, players are given their very own island that they can customize and decorate to their liking. While having your own island in the game is exciting, there may come a time when players want to start fresh. This guide will walk players through the process of how to delete their island in Animal Crossing: New Horizons.
Before players start the process of deleting their island, it's important to note that once they delete their island, there's no going back. All of their progress and data will be lost, and they'll have to start from scratch. With that said, if players are sure that they want to delete their island. There are a few things they'll need to do before starting the process.
It is great for players who have gotten bored with their existing Island and want a fresh start. Deleting the island can be complicated, but you can remove it quickly by following a few easy steps.
Relared: Top 5 Most Underrated Villagers In Animal Crossing: New Horizons
Deleting the island in Animal Crossing: New Horizons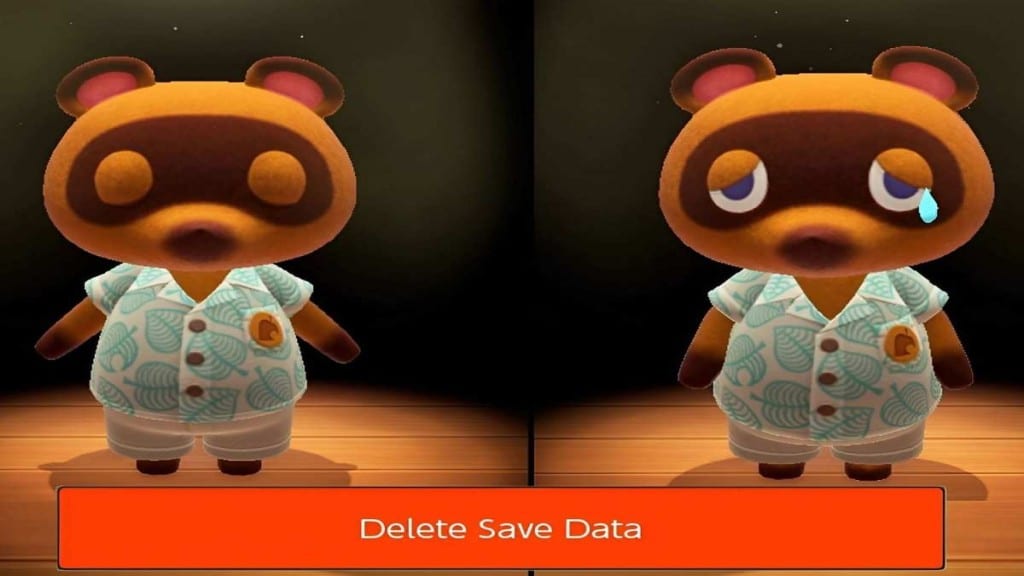 It's important to note that deleting the island will erase all progress and data, so be sure to think carefully before proceeding.
Players should think carefully before proceeding as deleting their island will erase all progress and data.
Open your Nintendo Switch's home menu and click on the Gear icon.
Now scroll down and go to Data Management Menu.
Select "Data Management" and then "Delete Save Data".
Choose "Animal Crossing: New Horizons" from the list of games.
After that, select 'Delete All Save Data for This Software".
A pop-up will appear, which informs you that the data cannot be recovered and asks you to confirm your decision.
Finally, select "Delete Save Data" to permanently delete their island's saved data.
Once completed, players' island's saved data will be deleted, and they'll be ready to start fresh with a brand new island.
Remember, this process is irreversible, so players should make sure they're ready to say goodbye to their current island before proceeding. Whether they're looking to start over with a new island or share their Nintendo Switch with someone else this guide will help them delete their saved data and start a new game.
In case you missed it: