There have long been rumors that Adin Ross may be streaming with none other than Kim Jong Un. Nobody has ever watched the infamous dictator on a live feed before. Adin has now brought the rumors to fruition. The streamer will interview Kim Jong-Un on September 20 at 7:30 PM EST. Furthermore, this news has turned a lot of heads. Even Donald Trump Jr. gave a reply to this interview on his Official X handle. However, Trump Jr. deleted the reply later, claiming someone hacked his account.
Fans will finally get to witness the North Korean dictator on a Kick stream with Adin after several promises from Adin Ross. Fans are wondering what the stream would look like after the surprising announcement. Considering the hostility that has existed in the past between the two countries, North Korea and the United States of America has a turbulent history. Moreover, fans are aware of how controversial and inappropriate Adin's personality is.
Adin has had skirmishes with many. From Seanko to IShowSpeed and others, all have had some sort of drama with Adin. Due to this personality of the Kick streamer, fans are concerned about the upcoming interview! Furthermore, even Donald Trump Jr., son of the former US President, gave his reply over the upcoming interview of Adin Ross with Kim Jong-Un. However, this reply was later found to be a comment made by someone who hacked his X account.
Related: Watch: "I am Gay," Adin Ross finally opens up about his sexuality on livestream
Donald Trump Jr. gives savage reply to Adin Ross' livestream with Dictator Kim Jong-Un
The community of streamers has recently been quite active and engaged in a wide variety of activities. Fans learn about intense conflict or very original stuff created by streams almost every day. Furthermore, with Adin Ross' upcoming livestream with none other than the North Korean Dictator Kim Jong-Un, the bar has now been set high. Many are giving replies over this new development, and amongst them is supposedly Donald Trump Jr.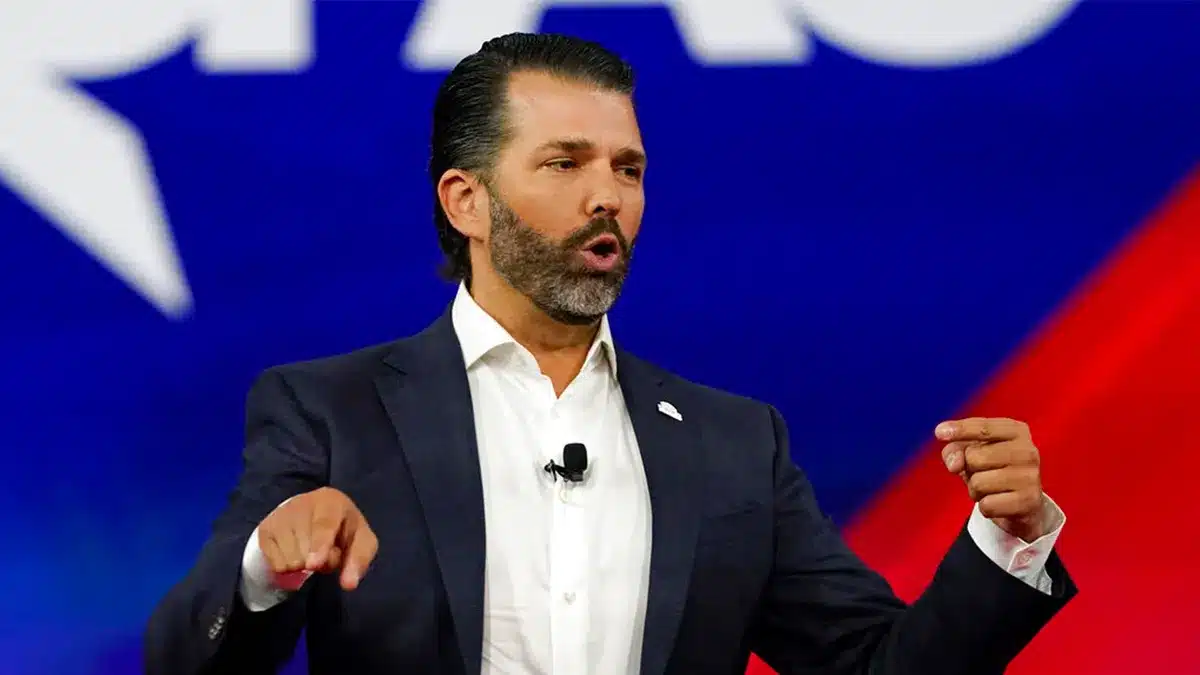 Trump Jr's reply came on his official X handle. However, he later removed the tweet and annouched that he'd been hacked and had no relation to the tweets made!
The tweet said,
"This just in: North Korea is about to get smoked."
Fans were totally titled when they saw the tweet from Donald Trump Jr. and were equally disappointed when they found out it was fake. The Adin Ross and Kim Jong-Un stream is in a few hours. Moreover, fans are really looking forward to it!
In case you missed it: