It's a new year in Football Ultimate Team (FUT) in FIFA 23 and the Silver Star Challenge is back. Week 1 of Team of the Week has begun, and you can earn Silver Team of the Week by completing certain challenges in FUT. This Team of the Week item is AFC Bournemouth midfielder Ryan Christie's 74 OVR card with 85 pace and a 4 star weak foot.
The early access for FIFA 23 has been live for 2 days now, with players with the Ultimate Edition of FIFA 23 being able to start playing it 3 days before its full release on September 30. The new game seems to be exciting and the remaining fans are waiting to get started on it. Have a look below to find out how to complete the Ryan Christie Sliver Stars Objectives.
Also read: Cyberpunk 2077 Becomes Best-Selling Game on Steam, Overtakes FIFA 23 and Modern Warfare 2
How to Complete Ryan Christie Silver Stars Objectives in FIFA 23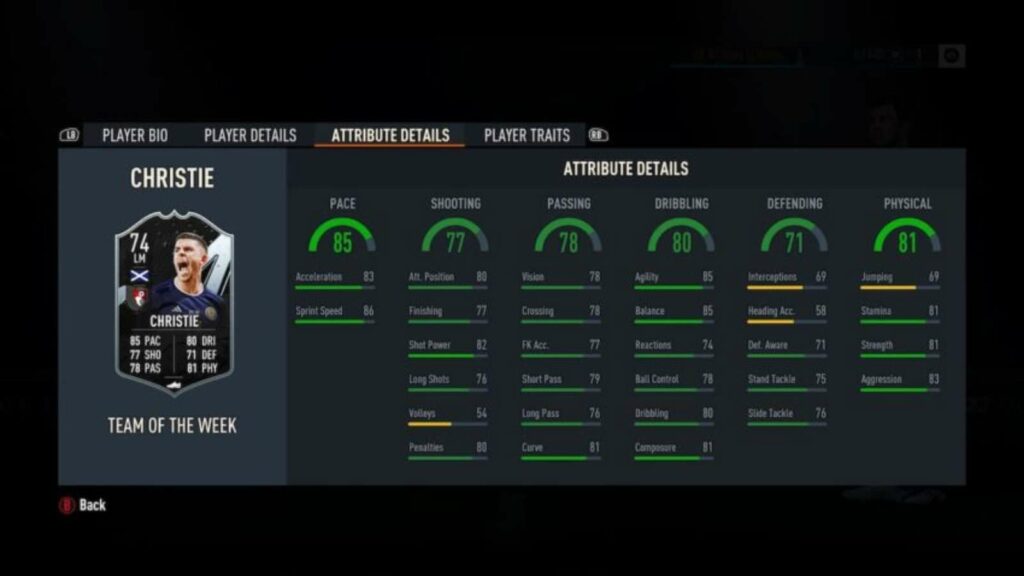 With the release of FIFA 23, the easily obtainable Silver Star Cards in Ultimate Team are stronger than ever. For those unfamiliar with Silver Star goals and his FUT in general, this challenge requires a FIFA player to complete 3 goals. These goals must be achieved within Live FUT Friendly: Silver Lounge game mode. Silver Lounge is an online friendly game that does not affect club records or contract statuses of players and requires users to play with teams full of silver cards only.
How to access the Live FUT Friendly: Silver Lounge mode:
Go to the FUT hub.
Scroll to 'Play,' and then select the Friendlies option.
Pick the Play Online tab, and you will find the Silver Lounge there.
Also read: Best Budget FIFA 23 Ultimate Team Starter Squads for Each of the Top 5 Leagues
Here are the objectives to be complete to earn a Silver Stars Ryan Christie in FIFA 23:
Win 3 – Win three matches in the Live FUT Friendly: Silver Lounge
Score 8 – Score eight goals in the Live FUT Friendly: Silver Lounge
Assist 6 – Assist six goals in the Live FUT Friendly: Silver Lounge
The reward for each objective is 150 XP.
This Silver Stars version of Ryan Christie could be really useful in your Ultimate Team squad. Christie's two major strengths are his pace and physicality. He would be useful as his pace lines up with the meta of FIFA 23 and would therefore have an upper hand against rival defenders. This objective expires in a week so make sure to complete it before that.
Also read: FIFA 23: What are Icons and How to Get Them