Fnatic inarguably had a fantastic 2023 VCT season. Last year following a mediocre 2022 season, Fnatic made some big changes and crafted a beautiful team with high hopes. The Boaster-led team dominated everyone the whole season and won 2 back to back International tournaments. In addition to the jolly IGL, Fnatic's head coach, Mini also played a crucial role in the team's success. However, Mini has revealed that he will not be renewing his contract with Fnatic for the 2024 VCT season.
Mini has been with Fnatic ever since they started their journey in the Valorant eSports scene. He and Boaster were the only OG members of the Fnatic and helped the team bag 2 trophies this year. It seemed a little odd to fans that he is dropping down from the head coach position even after a successful VCT season.
The 29-year-old British origin coach has a quite experience in FPS competitive gaming too. Mini is a former  Counter-Strike: Source and CS: GO player.
Related: Global Esports Valorant roster is in shambles as two of the key players set to leave the Indian org following the awful 2023 VCT season
Mini will no longer be part of Fnatic for 2024 VCT season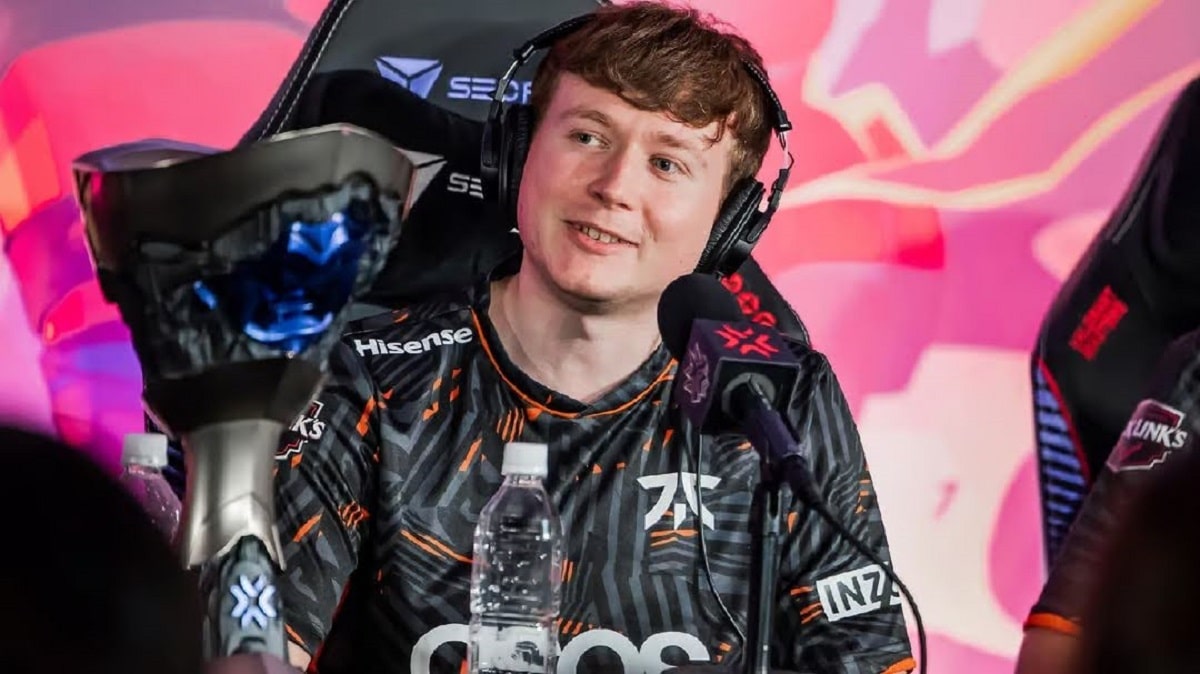 Mini took to X/Twitter to reveal that he won't be re-signing with Fnatic for the VCT 2024 season as the head coach. He notified the Fnatic about this decision 6 months prior. Mini also added that he is open to offers for the assistant coach and general manager. He came to this decision "in search for a better work-life balance". He further said,
" I have grown a lot from this experience but I would just like to be "Jacob Harris" a bit more and not "mini" 24/7 (Jacob's a lot more relaxed. Unfortunately, both are equally short)."
Fnatic also showered some love and thanked Mini for his services. They tweeted "This decision has come after careful consideration from Mini to explore options for a better work-life balance and is one we wish to support in full. While we are in active discussions with Mini to potentially look at a new role within the coaching team, we must also look outward in the pursuit of finding top talent to step into the role of Head Coach". The org also wished him for his upcoming journey.
Fnatic had a perfect throughout the season and only lost 3 series this year. However, all of these series were very crucial as one was the VCT EMEA grand finals and the other series were during Valorant Champions 2023. As a result of this, Fnatic was out of Valorant Champions 2023 without even making it to the top 3 and was placed 4th. Now the OFF//Season is coming up with the  Red Bull Home Ground #4.
It is set to be the biggest Off//Season event. Fnatic will be joined by  Cloud9, DRX, 100 Thieves and more in the beautiful city of Tokyo. Among the other teams in the event, Fnatic is one of the top contenders to take this trophy home too. Fans have to wait and see who Fnatic brings up to replace Mini as the new head coach and wear the headsets during the match on the stage.
In case you missed it: