GTA Online has been in a dry spell for almost 2-3 months. Rockstar Didn't receive a somewhat positive reaction from the fans for the last Los Santos Drug Wars. Even though this update brought some cool new vehicles and one of the most lucrative businesses, Acid Lab to the game. However, players can't just do the sell missions and drive these vehicles. So for the fans, Rockstar Games is bringing San Andreas Mercenaries Update as the Summer Update for GTA Online.
Usually, Devs release GTA Online summer updates around July and August, however, this time around they are bringing this update almost a month early. It is surely to spice up things in the streets of San Andreas. Players will join a team of mercenaries and ex-pilots to take on the corrupt private military organization, Merryweather. But that's just the missions and activity part of the upcoming GTA Online Summer Update. Rockstar has teased 3 new vehicles in their newswire which players can expect to drop in with the San Andreas Mercenaries update.
Here are all the new vehicles teased for the upcoming GTA Online: San Andreas Mercenaries summer update. Rockstar Games has not revealed the name or manufacturer of any of the vehicles.
Related – Rockstar Games announces GTA Online: San Andreas Mercenaries as the summer update for 2023
2 new cars and 1 Aircraft are confirmed for the GTA Online Summer Update
New Aircraft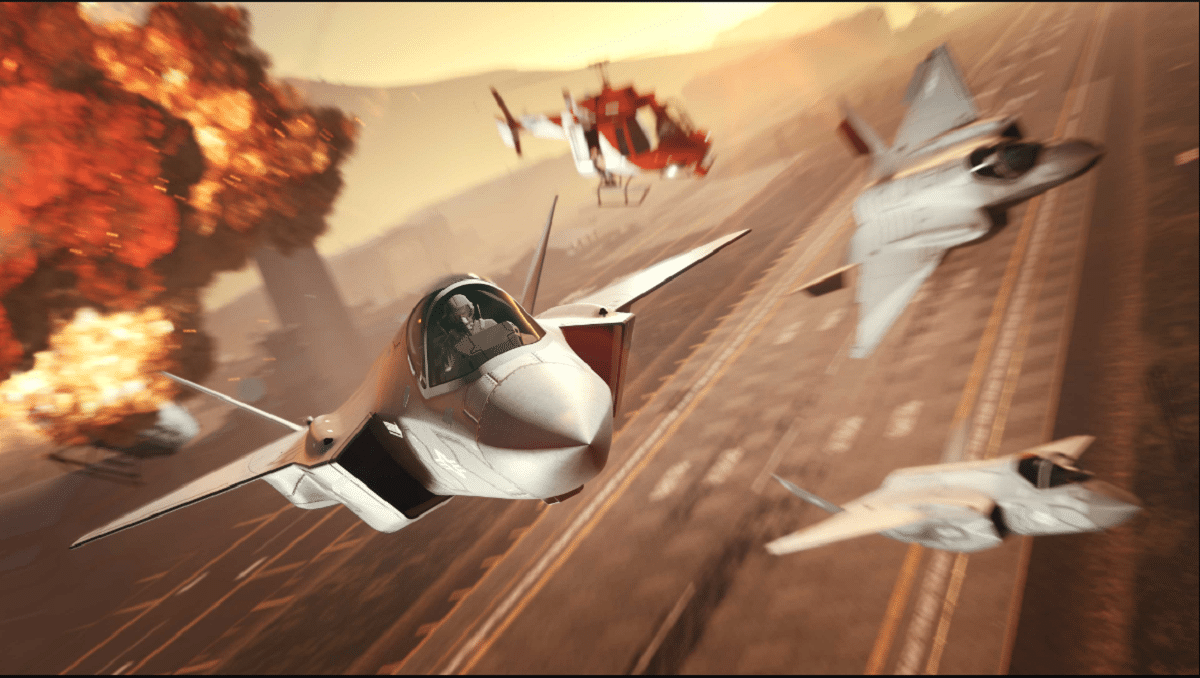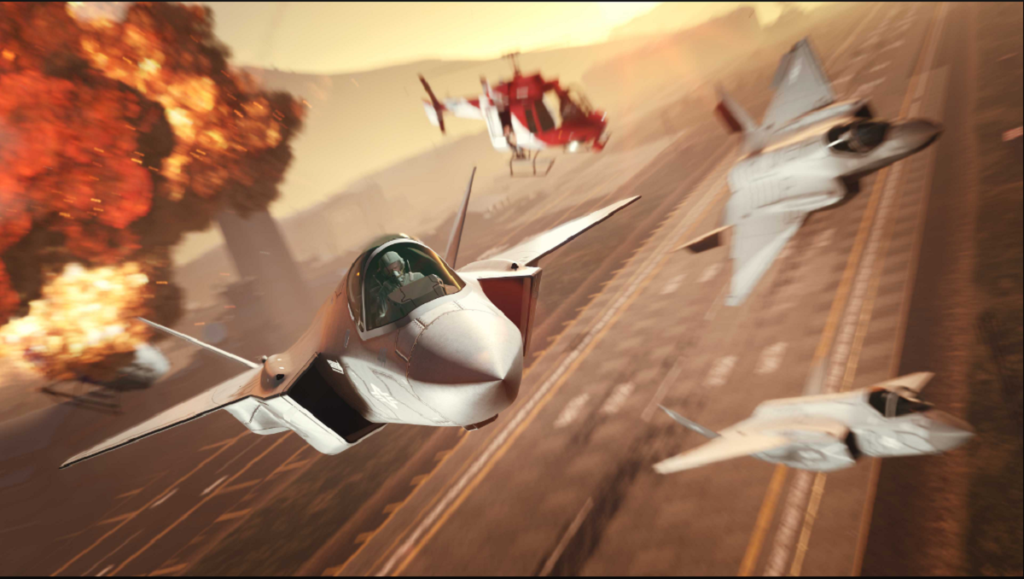 At the top of the Newswire by Rockstar Games, players can see an image of 3 fighter jets that looks very familiar. These are the classic F-35 Lightning jets that are yet to be added to the game. Rockstar has not added a new aircraft to the game for almost 2 and a half years. The last aircraft that players got was during the Cayo Perico Heist update which came way back at the end of 2020. So fans can finally add a new toy to their hanger after this update.
A Brand New Muscle Car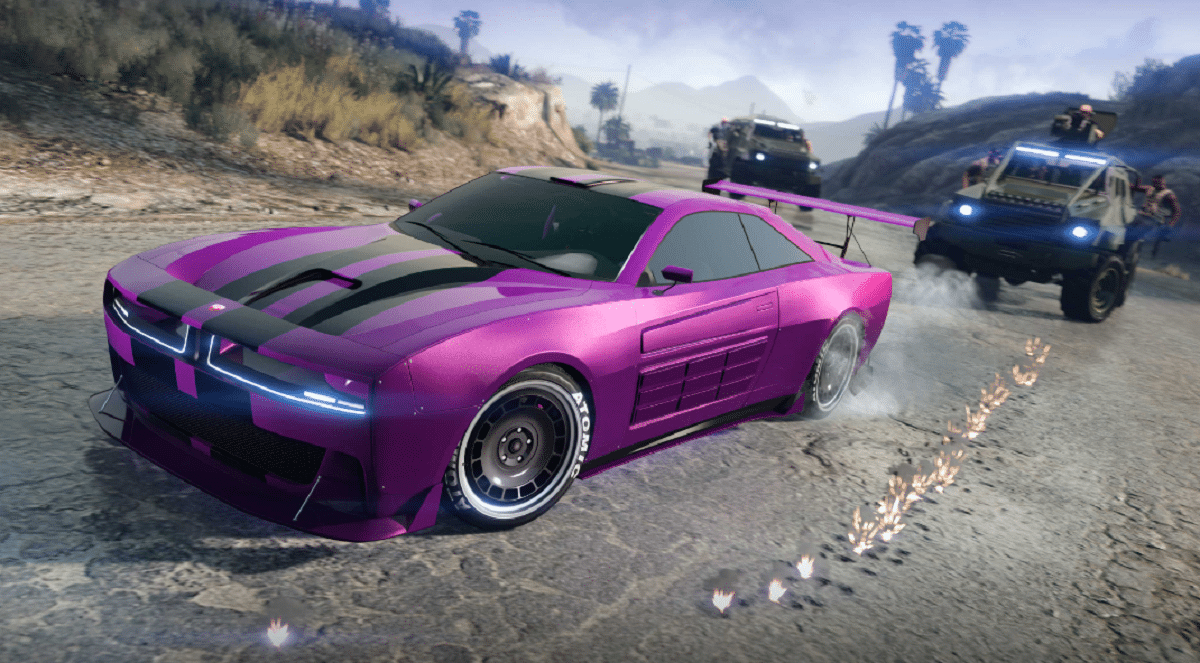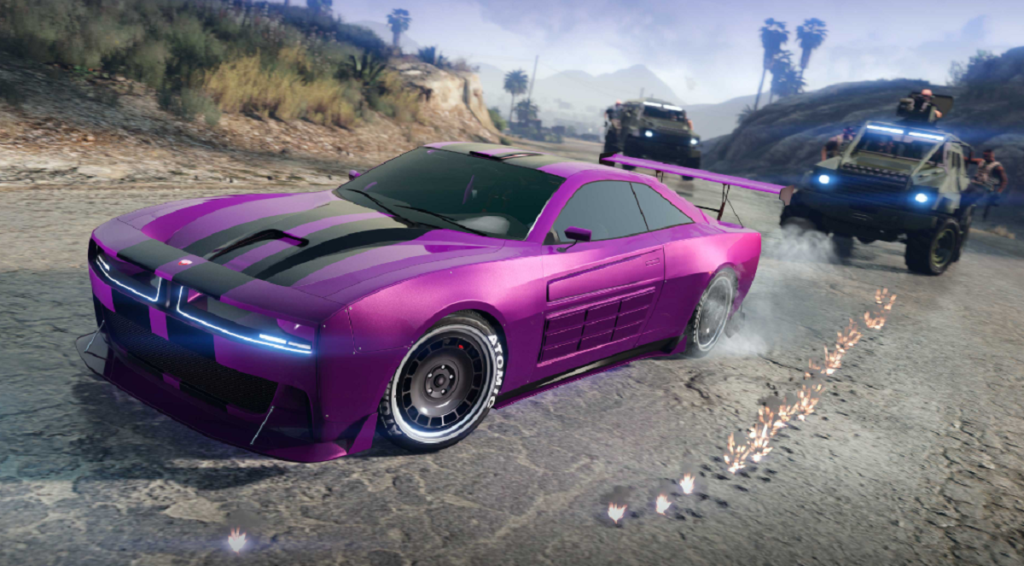 GTA Online has a number of muscle cars in the game. Even the Bravado Buffalo has about 3-4 variants in the game. But these vehicles are surely the most fun vehicles to drive IRL and in the game. So Rockstar is adding an all-new muscle car in GTA Online. But one interesting thing about this muscle car is that it will be an EV muscle car which is quite unique. It is based on the Dodge Charger EV in real life. Both EV and muscle cars are criticized for their bad handling so it will be interesting to see how this car will do. Also, one thing to be noticed, this vehicle has armor plating on the sides so it will most likely be an Imani Tech vehicle.
New SUV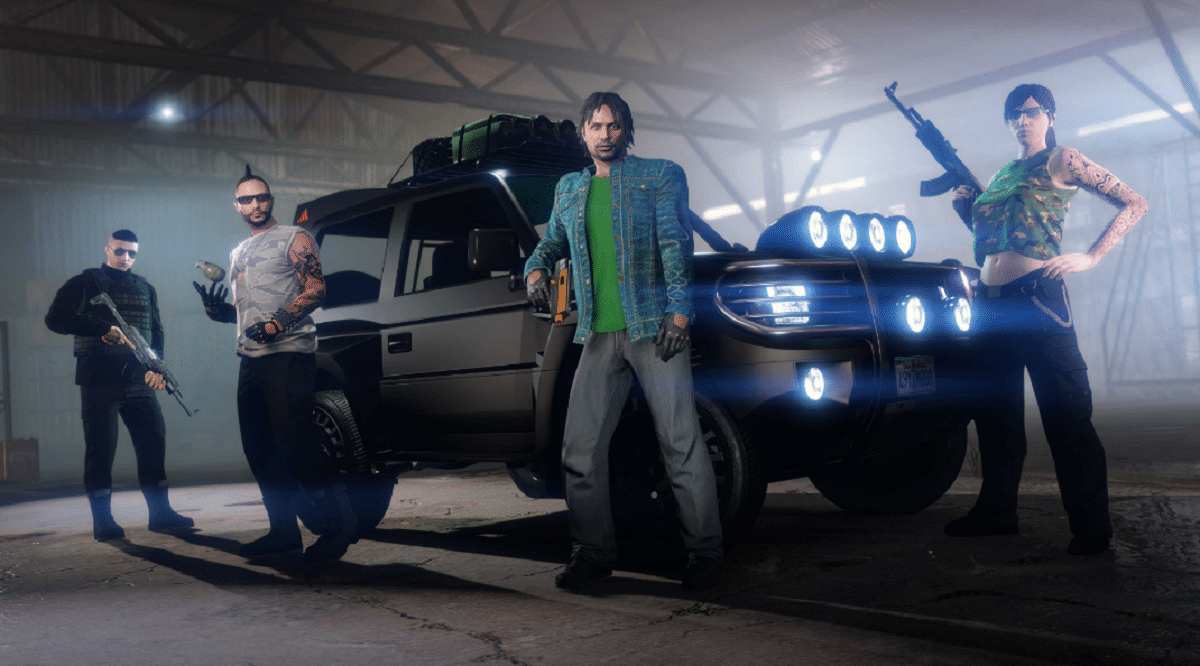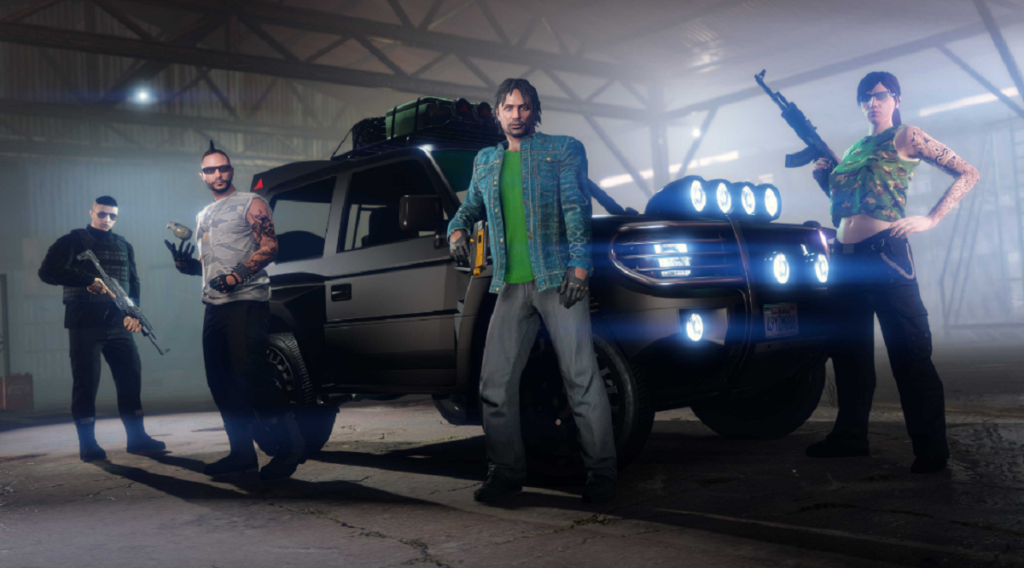 Another teased vehicle in the newswire is a military-grade SUV, which looks somewhat like Mitsubishi Pajero and Range Rover Defender. GTA Online has some limited military cars so it is great that Rockstar will be adding this with the Summer Update. The vehicle looks very cool with all the customization on it. It surely will be a great addition to the SUV or offroad class in the GTA Online.
Players can expect more than these 3 teased vehicles to join in with the GTA Online: San Andreas Mercenaries summer update. In addition to vehicles, Rockstar is also adding some new gameplay mechanics including a much-awaited alternate sprint control option.
In case you missed it: