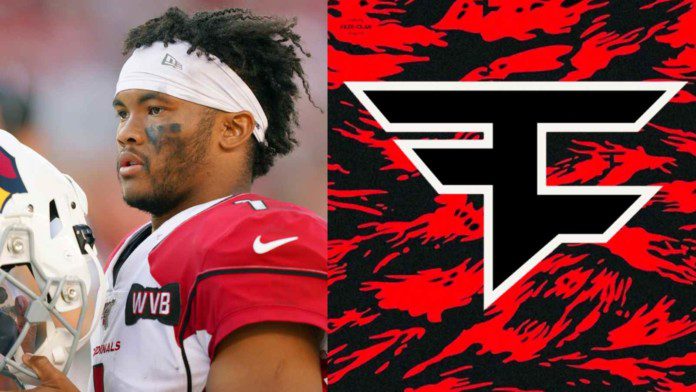 A lot of big names in Sports Have been joining FaZe Clan recently under the name of 'FaZe K1'. In April this year NFL quarterback for the Arizona Cardinals, Kyle Murray, has joined this unique list of players like NBA star Ben Simmons and LeBron James' son Bronny who plays high school basketball. This isn't out of the ordinary these days there is a sudden surge of many athletes and celebrities are slowly venturing into the world of the arena of esports which has evolved in unimaginable ways in the past few years.
Read: Find out xQc's good deed for Christmas here!
Why did Kyler Murray Join Faze clan?
Kyler Murray has stated that he was always a fan of of games ever since he was 5 years old and that he loved Madden and Call of Duty. He said that "I have played games all my whole life", he further stated that its was very exciting to be welcomed into the FaZe family. Kyler Murray also has his own twitch channel called 'TheKylerMurray" where he plays Madden and NBA. When he joined he was working on being an investor for the organization.
Read: Find out what Amouranth did recently here!
Why are Atheletes and Celebrities joining eSports?
eSports has come a long way since the days that it was a mockery of sports commentators and celebrities alike. Now even big football clubs and basketball organizations are trying to enter into the world of eSports. No one would've predicted that 'playing games in front of a computer screen' would be such a booming business. Now eSports is a 1.1 Billion Dollar industry with almost 730 million viewers, more than any sport we know. This is because of the easy access one has to video games. The future of eSports looks bright and the people who criticized it are probably reconsidering their previous opinions after athletes like Kyler Murray join eSports organizations.