Tom Brady is one of the biggest names in the NFL. He was the most dominant quarterback in NFL history. Brady has numerous records to his name and has accomplished almost everything in Football. He has been on the field longer than any player. He has played in the NFL for the last 23 seasons. It is impossible to dispute his influence on football. He has broken multiple records, including those for most career touchdown passes, passing yards, and starting quarterback victories. Additionally, he has won the Super Bowl MVP award five times and has been chosen for the Pro Bowl fifteen times.
Tom Brady announced his retirement through an emotional video on Instagram. His retirement comes almost 21 years after he played in his first Super Bowl as a quarterback in 2002, his second season.
Brady says in the video,
"I'm retiring, for good,I know the process was a pretty big deal last time, so when I woke up this morning, I figured I'd just press record and let you guys know first. So, I won't be long-winded – I think you only get one super emotion retirement essay, and I used mine up last year. So, really, thank you guys so much, to every single one of you, for supporting me. My family, my friends, my teammates, my competitors – I could go on forever. There's too many. Thank you guys for allowing me to live my absolute dream. I wouldn't change a thing. Love you all."
Because Tom Brady still appears to be in good condition and shape, it doesn't really sink in when someone mentions he's 45 years old. The fact that Tom appeared in an OG PlayStation game, shows how long his career was. Tom Brady has made his stamp on the NFL and on sports in general, but he also had a big influence on video games starting in 1998.
Take a look at how Tom Brady looked in his first video game appearance versus his last video game appearance.
Related – "Being a pro is not the right choice at the moment," TSM Beaulo announces retirement from professional Rainbow Six
NCAA Football 99 – First game to feature Tom Brady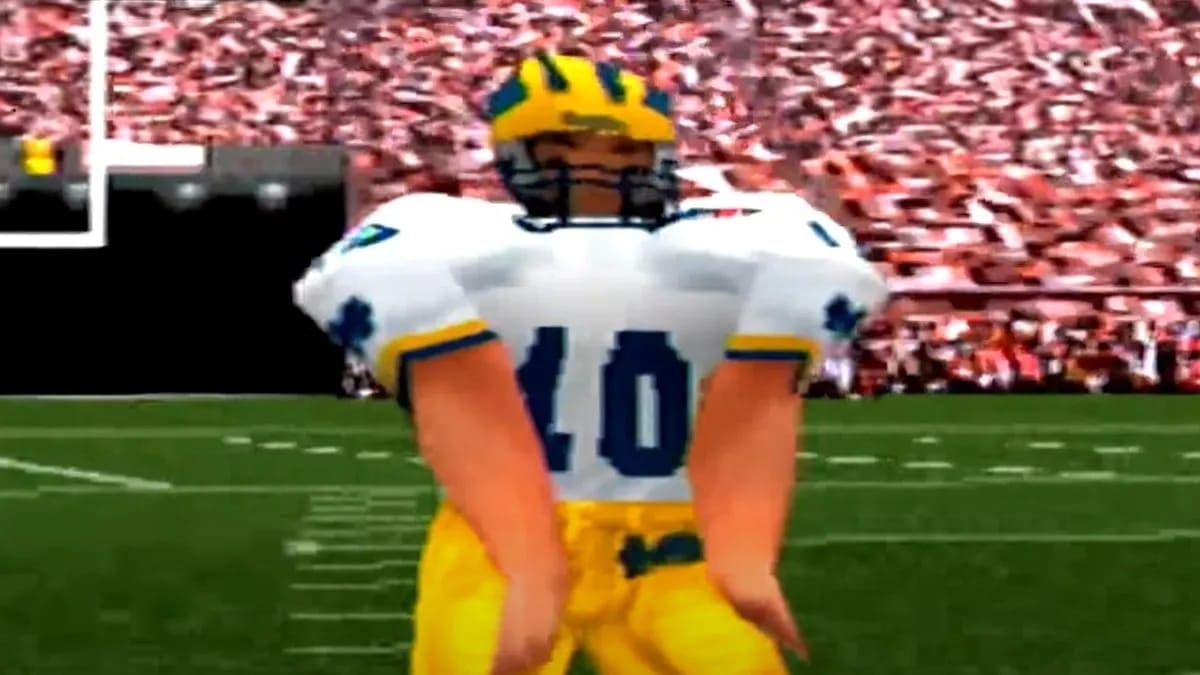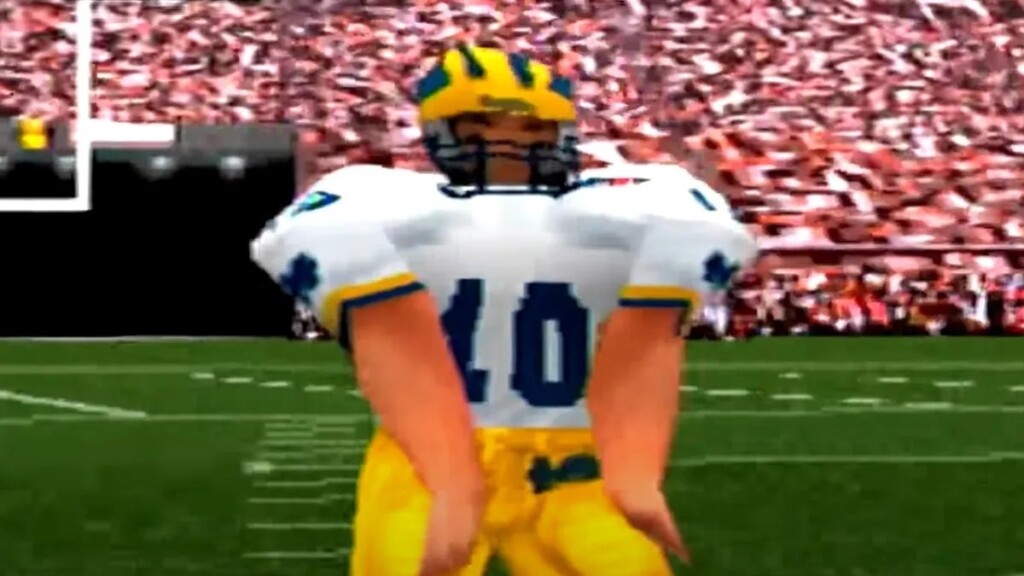 Tom Brady first appeared in the 1998 video game, NCAA Football. He was just 21 years old at that time. Brady was still a student at the University of Michigan. Since it was 1998, the game quality was pretty bad, but definitely, it was good for that time. It was challenging to identify Brady without a hint of his jersey number. He looked like a jumbled pixel character like any other character in NCAA, with an apparently clean-shaven face. He was the #32 quarterback for Michigan.
Tom Brady's latest video game appearance in Madden 23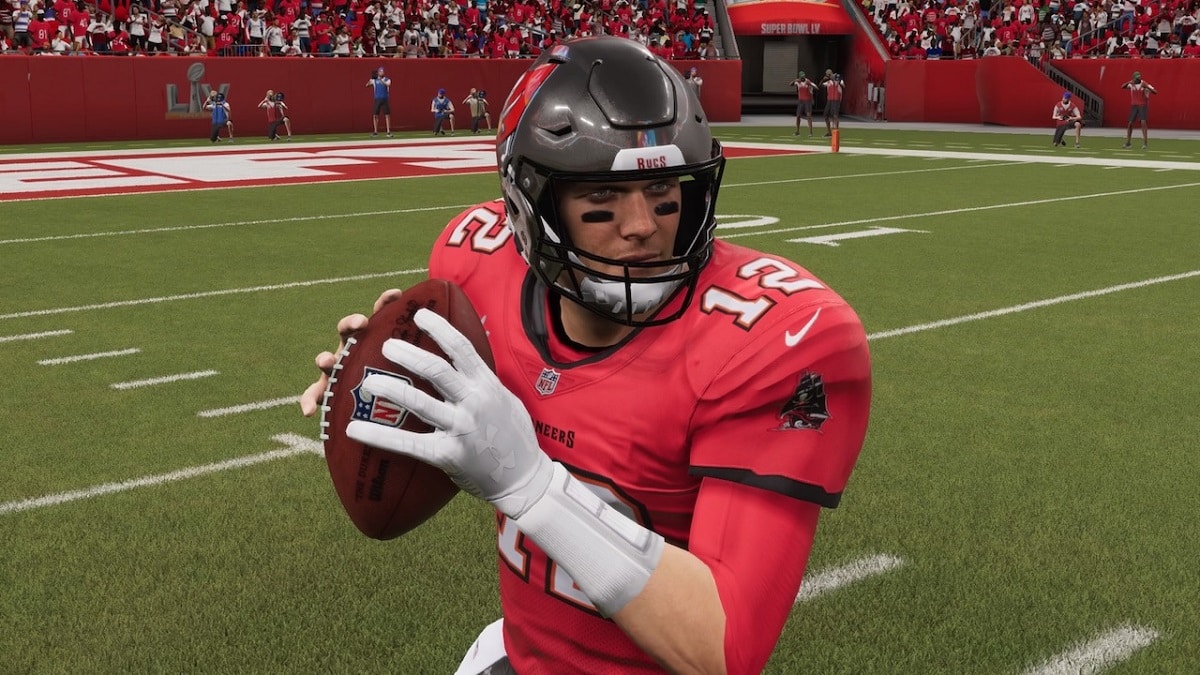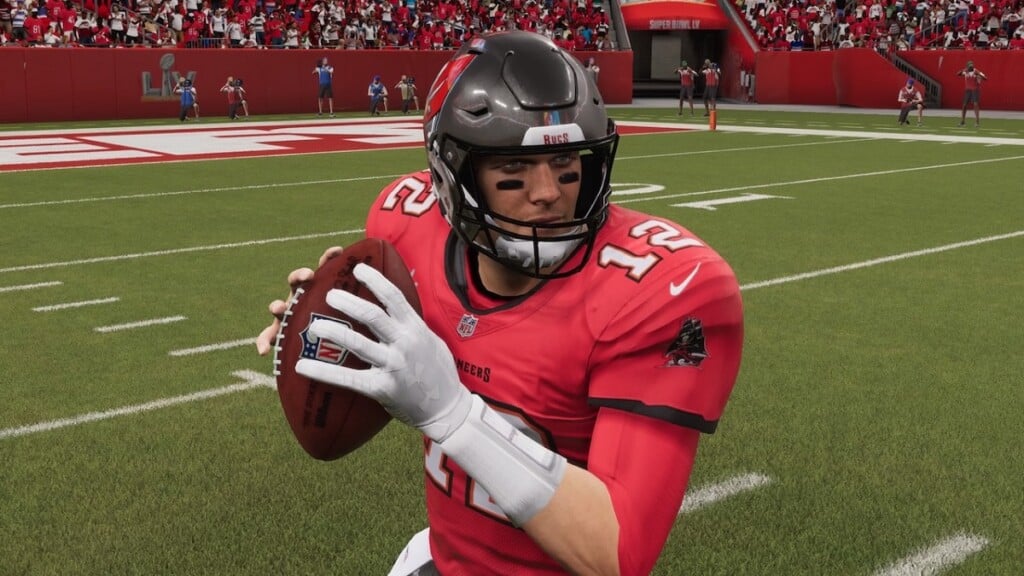 Now coming back to August 2022, EA Sports released Madden 23. Brady has established his name as the GOAT in NFL. In Madden 23, he was playing in the Buccaneers with #12. As one may anticipate, Brady's appearances in computer games have advanced considerably. Brady started out as the game's highest-rated quarterback in addition to being a highly intimidating and lifelike figure. He has an overall rating of 90 in Madden 23. It might not be the highest but still pretty great in comparison with other players.
All the NFL fans and pros wish Tom a happy retirement and hope that he enjoys his time with his family.
In case you missed it: