The legendary quarterback Tom Brady has officially retired from the NFL after playing for 23 seasons. The Tampa Bay Buccaneers QB will certainly go down as one of the greatest, if not the greatest, to ever throw the spiral and it's highly unlikely anyone will come close to breaking his records in the game. Just last year, Brady had a brief one-month retirement and came back to play football, but this time he has retired "for good."
Tom Brady came out of retirement in 2022 to take care of "unfinished business" and played well enough to lead his team to the NFC South Championship victory and got his team into the playoffs but they eventually lost to the Dallas Cowboys in the wildcard round. And now, at 45 years old, Brady posted a video on his social media accounts, in which he announced that he's retiring from football for good.
Though things didn't go well by Brady's standards, he still had a nice outing as he managed to finish the season with 4694 yards (Top 3 in the league) and 25 touchdowns in the regular season. Furthermore, he became the first player in the NFL to throw for more than 100 thousand yards; he has almost 17k passing yards more than the next best player, Drew Brees.
His sudden yet unsurprising retirement has left his fans in a dire state. Moreover, the players who played with or against him have paid their tributes to the seven-time Super Bowl Champion.
Related: Here's how Tom Brady gave fans a CRYSTAL CLEAR hint regarding his intention to retire a day before
Jason Kelce, JJ Watt, and many NFL players pay tribute to Tom Brady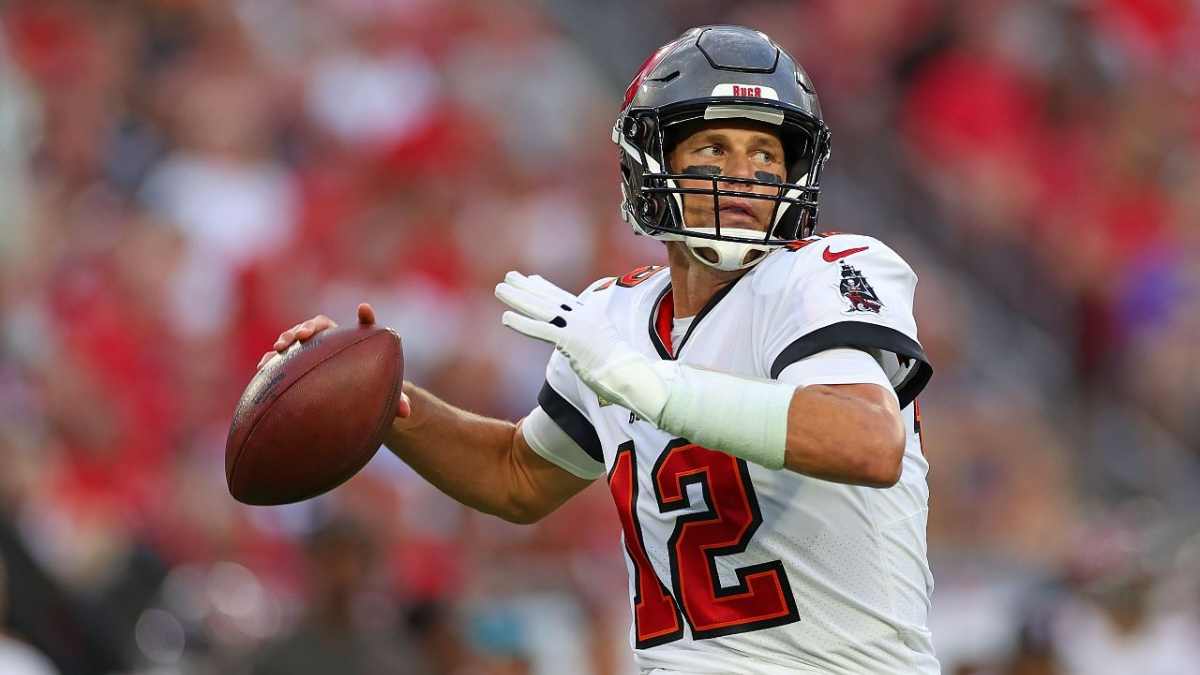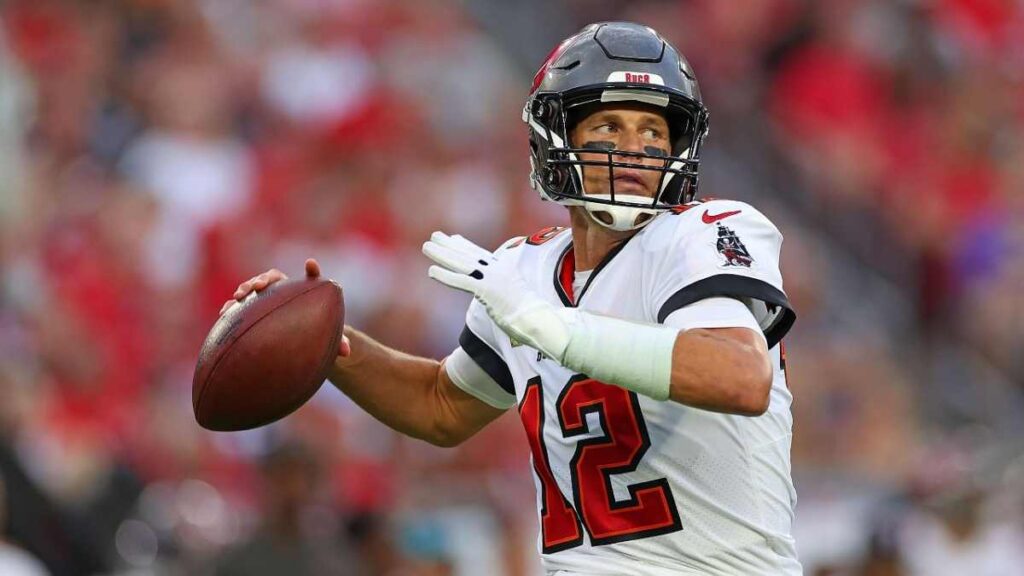 Following Brady's sudden retirement, the NFL players have poured their tributes to one of the greatest competitors the sport has ever seen. During his 23-year-long tenure in the league, he has earned the respect and admiration of many of his colleagues.
The Eagles center Jason Kelce and Chiefs QB Patrick Mahomes, who are preparing for their Super Bowl game, took to social media to pay their tribute. "The Golden Goat has called it a career. Him now gone, Him legacy shall always remain. Congrats Thomas Edward Patrick Brady Jr. on dominating an entire era of football!" wrote Kelce about Brady's retirement.
Texans legend JJ Watt, who also announced his retirement, recently welcomed Brady to life after retirement. Furthermore, his former New England Patriots teammates Darius Butler and Jason McCourty also chirped in to show love to their former quarterback.
Now that he's retired for good, Brady will be eligible in 2028 to be inducted into the Hall of Fame and there's no doubt he'll become first ballot Hall of Famer for his great achievements in this sport that most QB's can only dream of.
Do follow us on: Facebook | Instagram | Twitter
Related: "See you next year" – NFL Twitter in utter disbelief after legendary QB Tom Brady announces retirement ONCE AGAIN
Related : BREAKING: "I'm retiring. For good," Tom Brady announces his retirement in an emotional video on Instagram