Even though Valorant is a free-to-play game, it offers in-game transactions to Valorant points and Radianite points through which Riot Games made a good amount of money. Players can buy skins using VPs. These skins have been USP for the Valorant. Now, Riot Games has officially announced new NO LIMITS Skin bundle is coming to Valorant.
This news has come out a few hours after the Riot revealed the patch notes for the 6.11 update. This update is bringing some monumental changes which will surely shake up many things including the current play style in Valorant. This bundle was codenamed Tokyo so many speculated that it would be a VCT Masters Tokyo bundle, however, that's not the case. It will just be a regular bundle.
Let's have a closer look at what to expect from the upcoming Valorant No Limits skin bundle.
Related: Team Deathmatch mode, HURM is coming to Valorant: What to expect, release date and more
Everything you need to know about Valorant No Limits skin bundle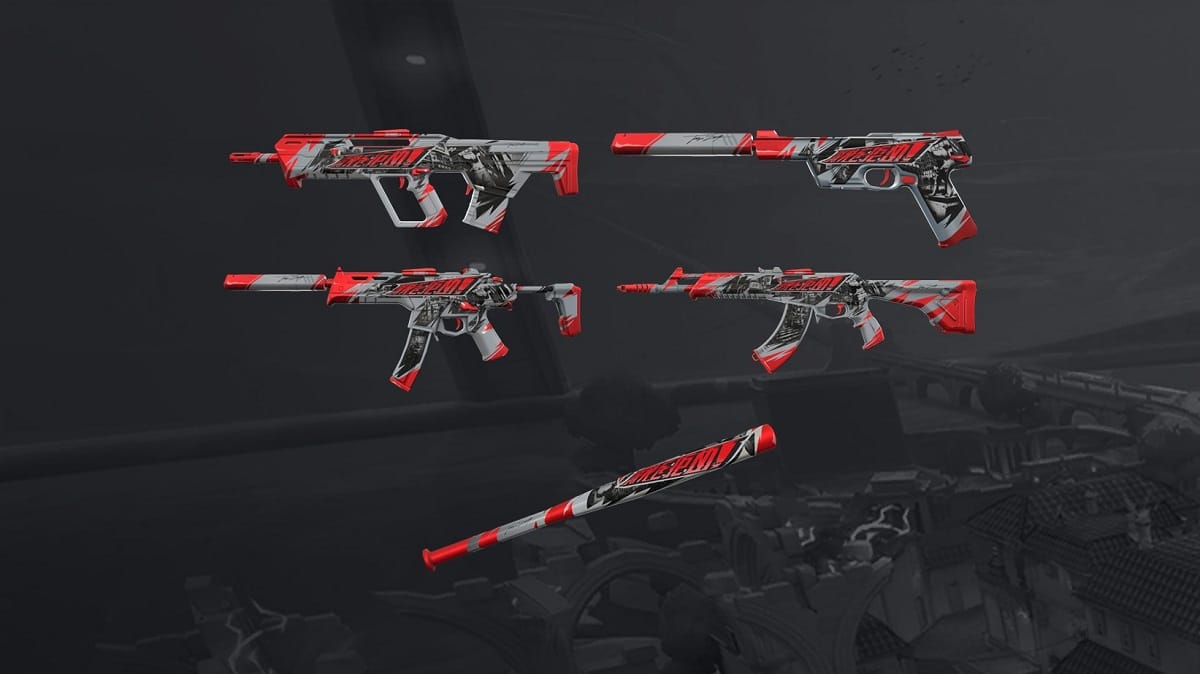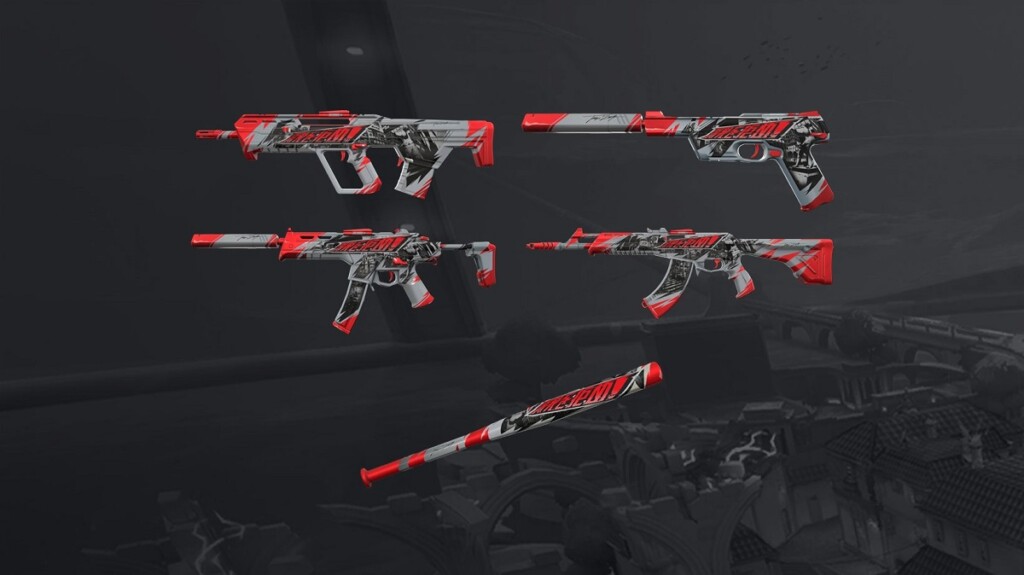 Riot Games posted a tweet on Twitter shortly after Valorant insider ValorLeaks leaked the NO LIMITS bundle on his Twitter handle. This NO LIMITS bundle will include these weapons:
NO LIMITS Vandal
NO LIMITS Bulldog
NO LIMITS Spectre
NO LIMITS Ghost
NO LIMITS Bat
No Limits Player card
NO LIMITS skin line has a Japanese traditional red, black, and white color pallet which looks very beautiful. The one thing which is important to notice is this skin will change from white to black depending on the lighting. In other words, if you're playing around in a closed space, your weapon will look black instead of white.
The NO LIMITS skin bundle will be a Valorant deluxe tier bundle, which means that the bundle will cost you 5100 VPs. If you wish to buy weapons separately, it will cost you 1275 VPs for each individual weapon skin and 2550 VPs for the melee. It is the second Baseball bat in the game so that's something worth mentioning. Players can expect this bundle to drop on 13 June with the commencement of VCT Master Tokyo 2023.
This skin line actually looks very great in its price range and can attract many players to buy this beautiful skin bundle. Players will have almost 8 days before the skins drop in. Additionally, the Night Market will be back today so make sure you get your hands on your favorite skins if it appears in your market. If not then you can surely give NO LIMITS skin line a try in Valorant
In case you missed it: