| | |
| --- | --- |
| Name | Adrian Newey |
| Age | 64 |
| Occupation | CTO, Red Bull Racing |
| Net Worth | $50 Million |
| Formula 1 Salary | $10 Million |
| Marital Status | Married |
| Residence | United Kingdom |
| Nationality | British |
| Updated | 2023 |
Adrian Newey is a renowned F1 aerodynamicist. Newey has transformed Formula 1 throughout his widely successful F1 career. Currently, Adrian is the Chief Technical Officer at Red Bull Racing. The British engineer has even achieved success in America, during his days working in IndyCar. Consequently, the 54-year-old is often considered as one of the greatest engineers in motorsport history.
Adrian Newey started out his F1 career at March/Leyton House. Although, it was only after moving to Williams that Adrian could achieve success to his designs. The Brit achieved great success at Williams with Nigel Mansell and Damon Hill. However, he moved to McLaren in 1997. Under Ron Dennis, Adrian earned two more titles but after a lack of agreement in the workplace. Newey shifted to Red Bull, where he stays to this day.
Adrian has helped his respective teams win a grand total of 12 Drivers' titles and 11 Constructors' titles. Newey earned the reputation of being a genius over the years, especially during his immense success at Red Bull. So much so, that the Brit even had the offer to become the lead designer at Ferrari, including the road car division. However, Adrian declined such an offer as he wants to continue at Red Bull Racing. A place that got him success with Sebastian Vettel and now Max Verstappen.
Also Read: "S*x, breakfast of champions," the story behind the iconic logo of the F1 legend James Hunt
Adrian Newey Net Worth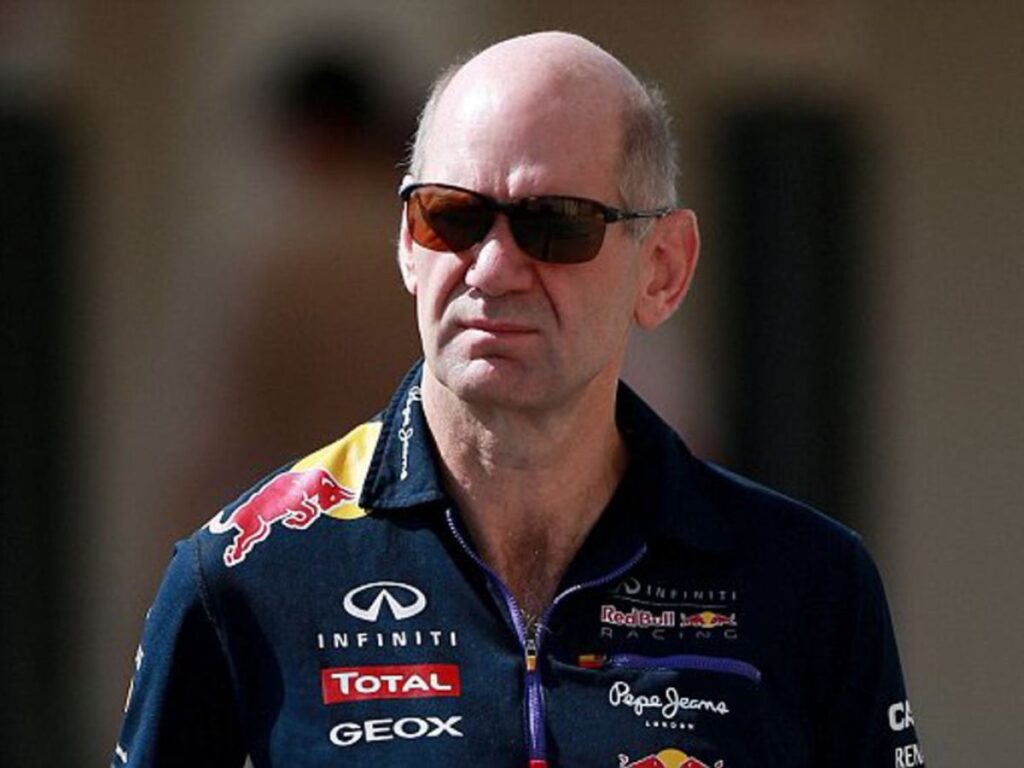 F1 is a multi-billion dollar sport. Teams invest millions of dollars every year to ensure their competitiveness. Thus, it is no wonder that Adrian is one of the richest personalities in the paddock. Newey is reported to have a net worth of $50 Million in 2023. More than most team principals on the grid. Considering the talent, Newey brings to the table, he surely deserves this wealth.
The 64-year-old has surely earned a great living over the years after working at some of the most successful F1 teams. Adrian Newey's autobiography, 'How to Build a Car." is a best seller and portrays the life of the Red Bull engineer beautifully. Of course, Newey still has some years left in him and that would certainly enhance the British engineer's net worth further.
Adrian Newey F1 Salary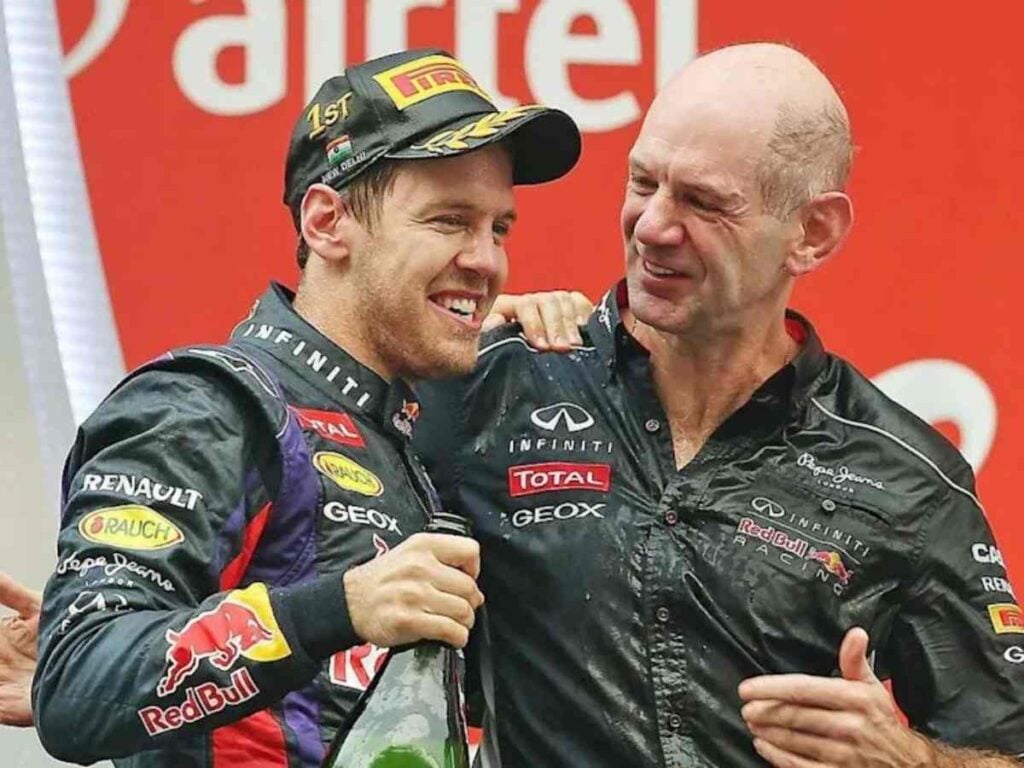 Unsurprisingly, Adrian is one of the highest-paid individuals in Formula 1. The latest estimates indicate that the British engineer earns in the ballpark of $10 Million every year at Red Bull. Although, Newey has mentioned previously that he does not care about money but sees it as a way of being valued by a team. And Adrian's current employer values his skills greatly.
In his autobiography, Newey described that the Jaguar F1 team offered the Brit a stellar offer, which was immediately matched by his incumbent team, McLaren. Later on, when the 64-year-old was in talks to join Red Bull, Dietrich Mateschitz agreed upon the same exuberant amount. And the rest is history. Hence, it shows that to get results, one needs to have the best people in the sport.
Adrian Newey Endorsements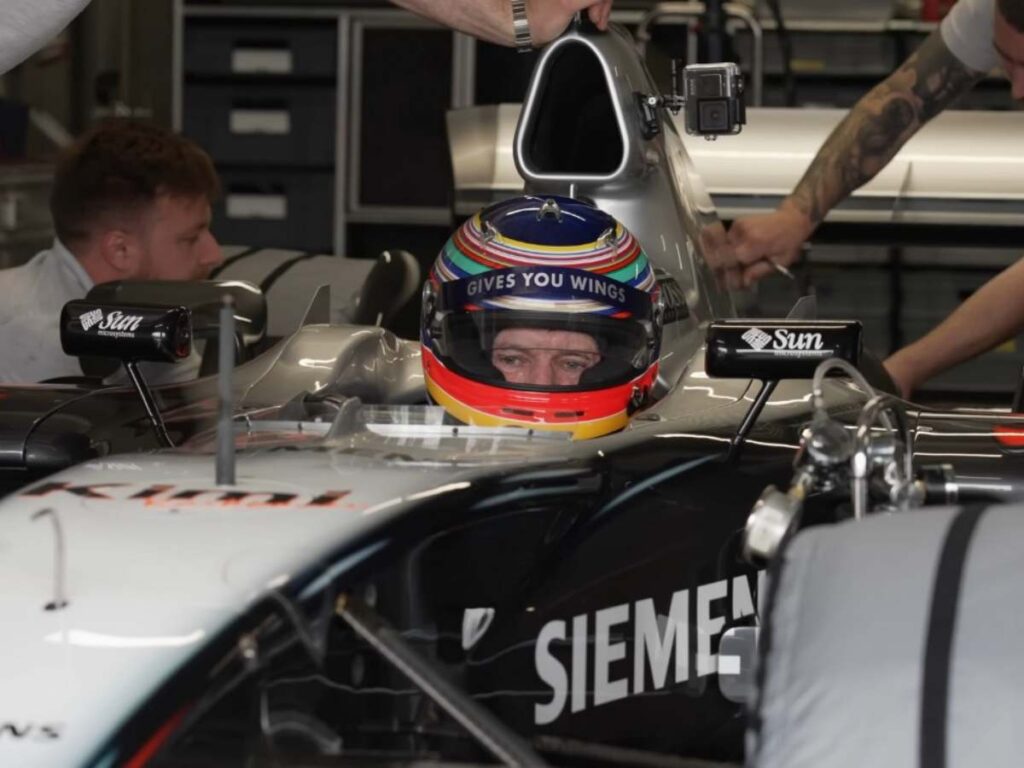 Newey is a widely respected personality. The 64-year-old is known for his accomplishments globally, making him a perfect brand ambassador. Unfortunately, no information is available regarding Adrian's endorsement deals. Although, one can argue that the British engineer is a great unofficial ambassador of Red Bull Racing himself. Perhaps in the future, fans may see Newey signing such branding deals.
Adrian Newey Wife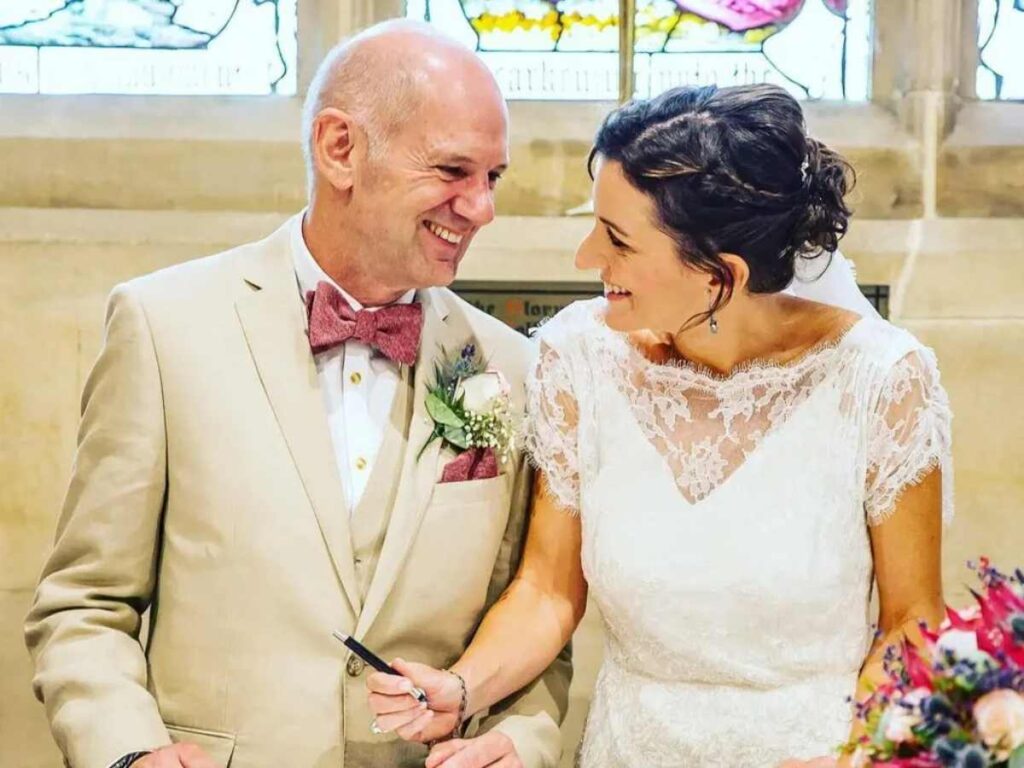 Adrian is presently married to Amanda "Mandy" Smerczak. Amanda is the daughter of Ron Smerczak, a famous South African actor. The couple married in August 2017. Although, Newey has always faced a challenge in maintaining a perfect work-family balance, it seems that this pair will continue their happy marriage for years to come. This is Adrian's third marriage.
Newey first married a nurse, named Amanda. The two tied the knot in 1983 but were forced to put an end to their marriage in 1989. The couple has two daughters namely Charlotte and Hannah. 3 years later, Adrian married Marigold. This endearing couple gave birth to daughter Imogen and son Harrison. Harrison is a racing driver. Although the two decided to diverge paths in 2010.
What is Adrian Newey's Net Worth?
Adrian Newey is estimated to have a Net Worth of $50 Million.
What is Adrian Newey's Salary at Red Bull?
Andrew Newey reportedly earns $10 Million a year at Red Bull
Is Adrian Newey married?
Yes, Newey is married to Amanda Smerczak.
Who is Adrian Newey's wife?
Adrian is married to Amanda "Mandy" Smerczak, the daughter of actor Ron Smerczak.
How old is Adrian Newey?
Newey was born on December 26, 1958 and is 64 years old.
Is Adrian Newey a racing driver?
Yes, Newey has competed in the 24 Hours of Le Mans in 2007.
Where is the residence of Adrian Newey?
Adrian Newey resides in the United Kingdom
Where was Adrian Newey born?
Adrian Newey was born in Stratford-upon-Avon in the United Kingdom.
What is the nationality of Adrian Newey?
Adrian Newey is a British citizen.
Read More: Who knighted Sir Lewis Hamilton?
Read More: Otmar Szafnauer Net Worth, F1 Salary, Wife and more