Lewis Hamilton, in terms of race wins, with 103, is the most successful Formula 1 driver of all time. In terms of world championships, he won his maiden title in 2007 and has since won 6 more, which is the joint most of all time. He equaled Michael Schumacher's record in 2020. The British driver is considered one of, if not the greatest, F1 driver of all time. He also holds a number of other records, such as the most career points and the most pole positions. He is also Formula 1's only full-time black (of African origin) driver.
The past two years might not have gone so well for him, but there's no disputing his skill and the fact that he set the F1 world ablaze in the years before. Considering the fact that he is so popular and successful, people must want to know his height. In other sports, like basketball or even football, in certain positions (like goalkeeping), height can be an advantage. But that's not necessarily the case for Formula 1.
Hamilton, the sport's (joint) record champion, is 174 cm tall (~5 feet and 8.5 inches). That is actually just smaller (according to a 2012 survey) than the average height for an English (UK) male, which is 175.3 cm (5 feet and 9 inches). But clearly, the Briton is not at a disadvantage. In fact, it might be desirable not to be too tall – there's only so much space in the cockpit. Plus, as height usually tends to correlate with weight, at least for sportsmen – shorter people will be lighter.
Learn More: How many F1 championships does Lewis Hamilton have?
The full height list of the 2023 F1 drivers, including Lewis Hamilton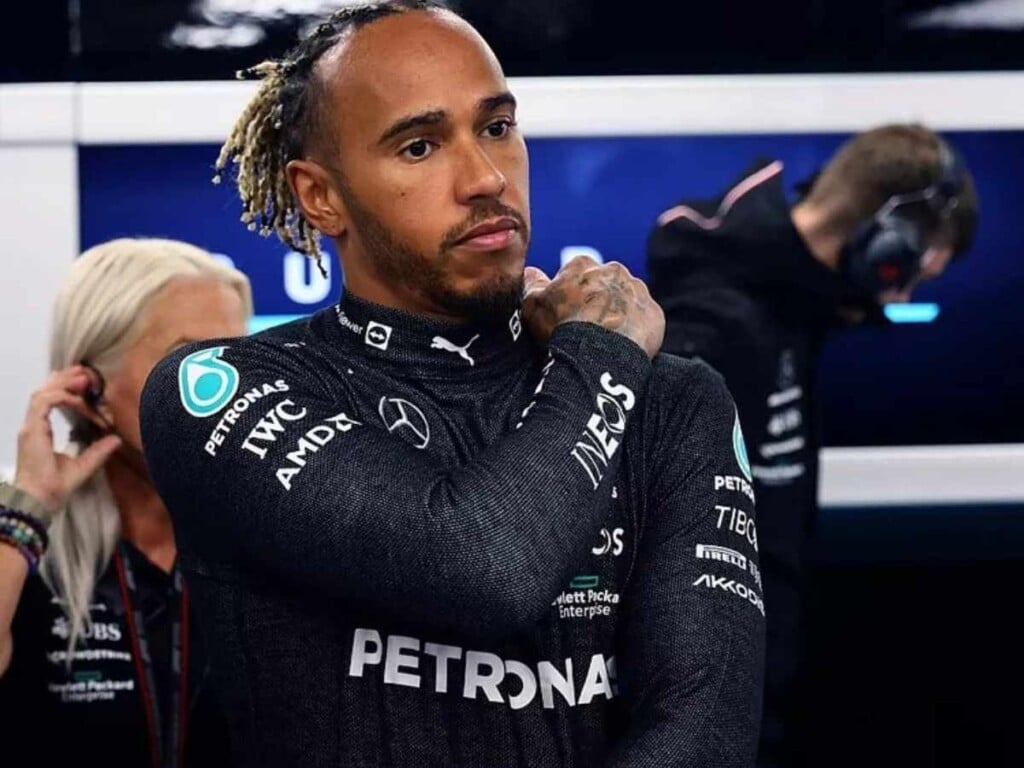 Before, shorter and lighter drivers had even more of an advantage. But since 2019, the FIA's minimum weight limit for an F1 driver is set at 80 kilograms – that is, including the helmet, race suit, and shoes. Most drivers are below that, so, teams need to place ballast in the cockpit to account for that. Even now, it may provide an advantage to be smaller, at least in terms of cockpit packaging. But this does not mean that Lewis Hamilton is "short", so to speak, at least not for a Formula 1 driver.
In fact, there are six drivers on the Formula 1 grid that are shorter than him. The shortest driver on the 2023 Formula 1 grid is Yuki Tsunoda, who measures 159 cm (around 5 feet and 2.6 inches). The tallest drivers are Alex Albon and Esteban Ocon, who come in at 186 cm (6 feet and 1.2 inches). The full height list for the 2023 F1 drivers is as follows:
| | |
| --- | --- |
| Driver | Height |
| Yuki Tsunoda | 159 cm |
| Nyck de Vries | 168 cm |
| Lando Norris | 170 cm |
| Fernando Alonso | 171 cm |
| Valtteri Bottas | 173 cm |
| Sergio Perez | 173 cm |
| Lewis Hamilton | 174 cm |
| Kevin Magnussen | 174 cm |
| Zhou Guanyu | 175 cm |
| Pierre Gasly | 177 cm |
| Carlos Sainz | 178 cm |
| Oscar Piastri | 178 cm |
| Charles Leclerc | 180 cm |
| Logan Sargeant | 181 cm |
| Max Verstappen | 181 cm |
| Lance Stroll | 182 cm |
| Nico Hulkenberg | 184 cm |
| George Russell | 185 cm |
| Alex Albon | 186 cm |
| Esteban Ocon | 186 cm |
The shortest F1 drivers in the 21st century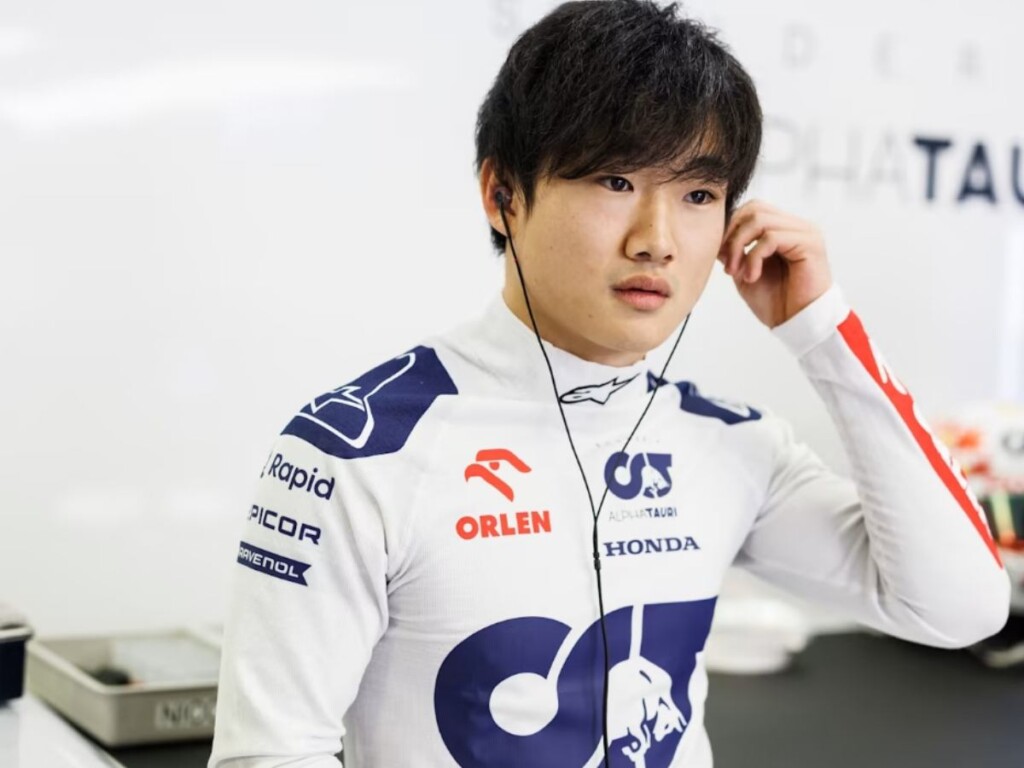 In short: Lewis Hamilton is not among the 10 shortest drivers to compete in Formula 1 in the 21st century. As you may expect, Yuki Tsunoda is the shortest F1 driver of the 21st century. But in the 90s, Andrea Montermini, who competed in 29 Grands Prix between 1994 and 1996, measured in at 157 cm. He could be considered the shortest F1 driver of the modern era. In F1, it's not about size. It's about what one driver could do to drive the car at optimum speed.
| | |
| --- | --- |
| Driver | Height |
| Yuki Tsunoda | 159 cm |
| Anthony Davidson | 163 cm |
| Takuma Sato | 164 cm |
| Cristiano da Matta | 165 cm |
| Allan McNish | 165 cm |
| Giorgio Pantano | 166 cm |
| Felipe Massa | 166 cm |
| Nick Heidfeld | 167 cm |
| Johnny Herbert | 167 cm |
| Jarno Trulli | 167 cm |
The tallest F1 drivers in the 21st century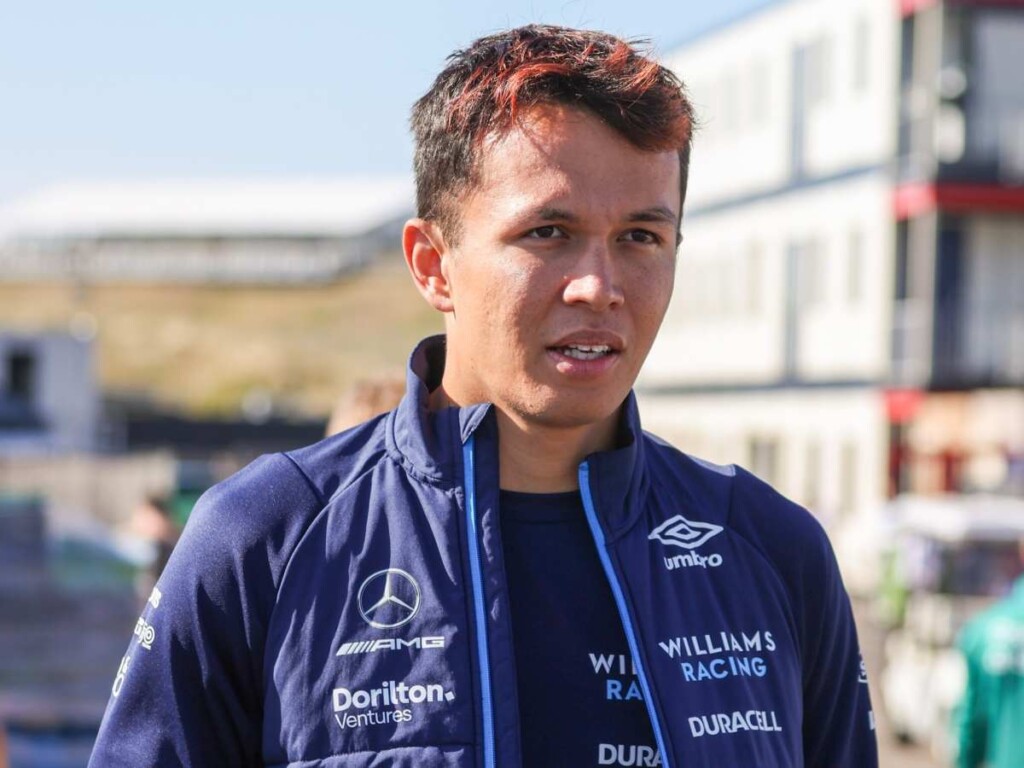 Hans-Joachim Stuck, who competed in F1 for teams like March and Brabham between 1974 and 1979, is unofficially considered to be the tallest F1 driver of all time. He measured in at a whopping 194 cm. But as for the 21st century:
| | |
| --- | --- |
| Driver | Height |
| Justin Wilson | 193 cm |
| Alexander Albon | 186 cm |
| Alexander Rossi | 186 cm |
| Alexander Wurz | 186 cm |
| Esteban Ocon | 186 cm |
| Andre Lotterer | 185 cm |
| Antonio Giovinazzi | 185 cm |
| George Russell | 185 cm |
| Nicholas Latifi | 185 cm |
| Paul di Resta | 185 cm |
In case you missed it: