Seven times Formula 1 World Champion Lewis Hamilton has been enjoying singlehood for a long time. The veteran, who is nearing the end of his career, might still be searching for his soulmate that he could spend the rest of his life. Since the Miami GP, rumors about a potential love triangle between Hamilton, Hollywood Superstar Tom Cruise, and pop sensation Shakira have been circulating. The trio is among the most sought-after singles in the world.
The story has taken a new turn after Hamilton was spotted with acclaimed songstress Dua Lipa in her latest fashion show. Speculation connecting the duo has taken center stage. Now it is reported that with Hamilton out of the way, Cruise is reportedly continuing his pursuit of Shakira. The gossip around Cruise and Shakira started when they were spotted together enjoying Miami GP, and multiple reports claim that the Mission Impossible star has sent flowers to the Colombian star who broke up with her boyfriend, Footballer Gerard Pique.
Speculations connecting Shakira and Hamilton started to appear after they were spotted together enjoying a luxurious boat ride a day after being spotted together in a romantic restaurant. Reports revealed that Hamilton, known for his chivalry, was even seen picking up Shakira from her Miami residence, displaying his gentlemanly manners. Amid the whirlwind of speculation, the racing legend shifted his focus to the glitz and glamour of the La Vacanza event.
This extravaganza, a collaborative effort between the acclaimed songstress Dua Lipa and fashion mogul Donatella Versace, showcased Hamilton's ability to navigate the world of high fashion seamlessly. With his wealth, valued at an impressive $285 million, Hamilton's presence in the fashion industry is not a surprise, given his previous endorsements and collaborations. Paprazi's convinced that the Hamilton-Shakira saga is over and now connects him to Dua Lipa.
Discover: Honda REJECTED multiple F1 teams for the Aston Martin deal
Lewis Hamilton enjoys the fashion world stepping out of the Shakira-Tom Cruise rumor triangle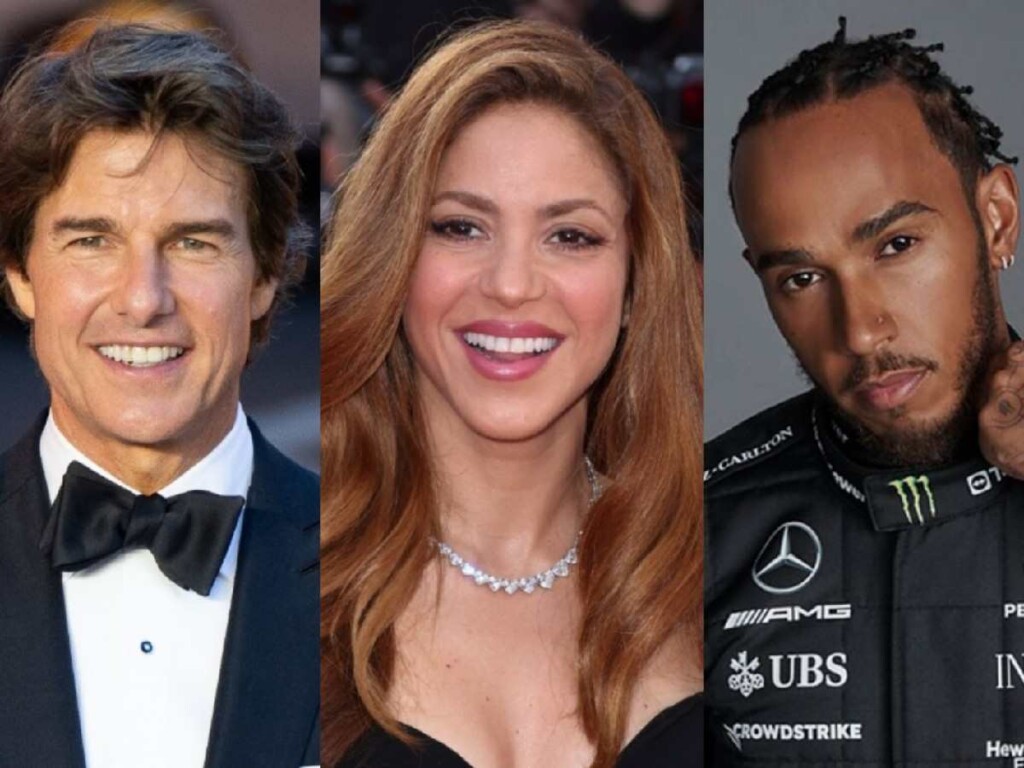 Shakira has been recently added to the single celebrities list following her breakup with her longtime lover, Gerrard Pique. And with Hamilton and Cruise being the most eligible bachelors of their realms, her interaction with them has undoubtedly sparked some serious dating rumors. The rumored engine was first cranked following the Miami Grand Prix this May.
Hamilton's vast fortune, amassed through his illustrious racing career and lucrative fashion endorsements, solidifies his presence as a force to be reckoned with in both industries. With a net worth of $285 million, Hamilton's foray into the fashion world is no surprise. He has long been a fixture in the fashion world, collaborating with renowned brands and showcasing his impeccable style on and off the racetrack.
In this intricate love triangle, Lewis Hamilton gracefully transitions from Shakira to the captivating Dua Lipa, leaving behind a trail of speculation and curiosity. While Hamilton navigates the realms of racing and fashion with finesse, Tom Cruise's persistent pursuit of Shakira proves to be an embarrassing ordeal for all parties involved. As the rumor mill continues to churn, the world eagerly awaits the next captivating chapter in the lives of these charismatic figures. For this weekend, Hamilton heads to Monaco, where he will be hoping to end his winless woes.
In case you missed it :