At the historic Monaco Grand Prix, Red Bull racer Sergio Perez went in for a good weekend after losing his opportunity to lead the World Championship to Max Verstappen in Miami. The Mexican is currently the only one on the grid who can challenge his teammate for the 2023 F1 title, and he wanted the lead in the Principality desperately. But fate had other things in store for Checo as he crashed into the wall during Qualis and ended up with a 20th-spot start in the Main Race.
When Sergio Perez's battered Red Bull was picked up by the crane to be removed from the race tracks following his crash, it was a lottery win for the rivals. The Milton-Keynes-based team has won all the six races this year till now, and their RB-19 has emerged as one of the most powerful F1 cars in recent history. And many experts believe the secret to Red Bull's success is in the floor of their racecar–so, Mercedes took snaps of it and their Technical Director James Allison admitted they were trying to decipher the details of the flooring.
But now, it seems like Mercedes' attempts at plagiarism might not be Red Bull's only cause for concern. Ferrari have revealed they would be debuting new sidepods at the Spanish GP in Barcelona, and reports claim the upgraded sidepods look exactly like the ones on the Red Bull car. Thus, Christian Horner's team is busy fending off their rivals from copying their own designs which have given them an early advantage in this year's F1 season.
Related: "Pushed me over so brutally," Ralf Schumacher demands 'apology' from Miami GP stewards and security over mistreatment
Ferrari's Red Bull-style sidepods might be a desperate move to get better results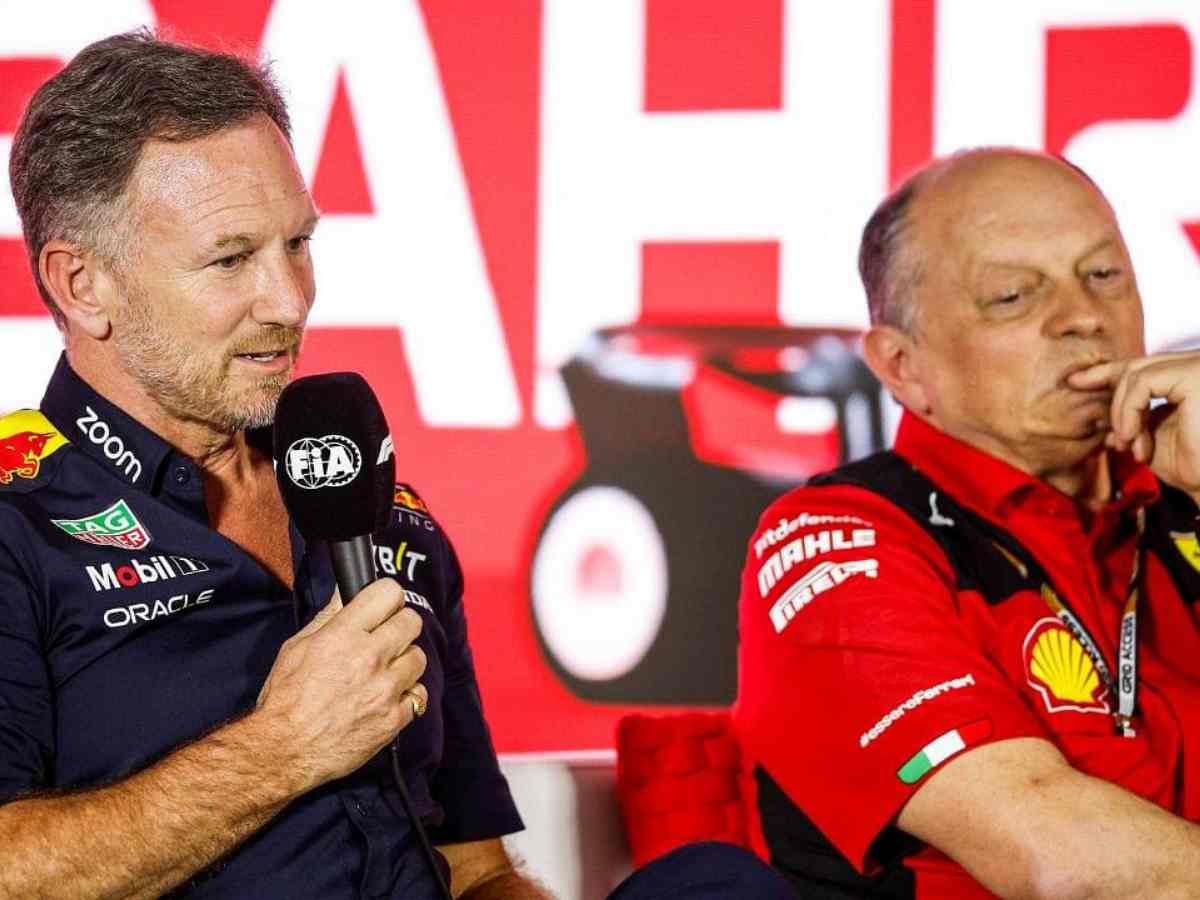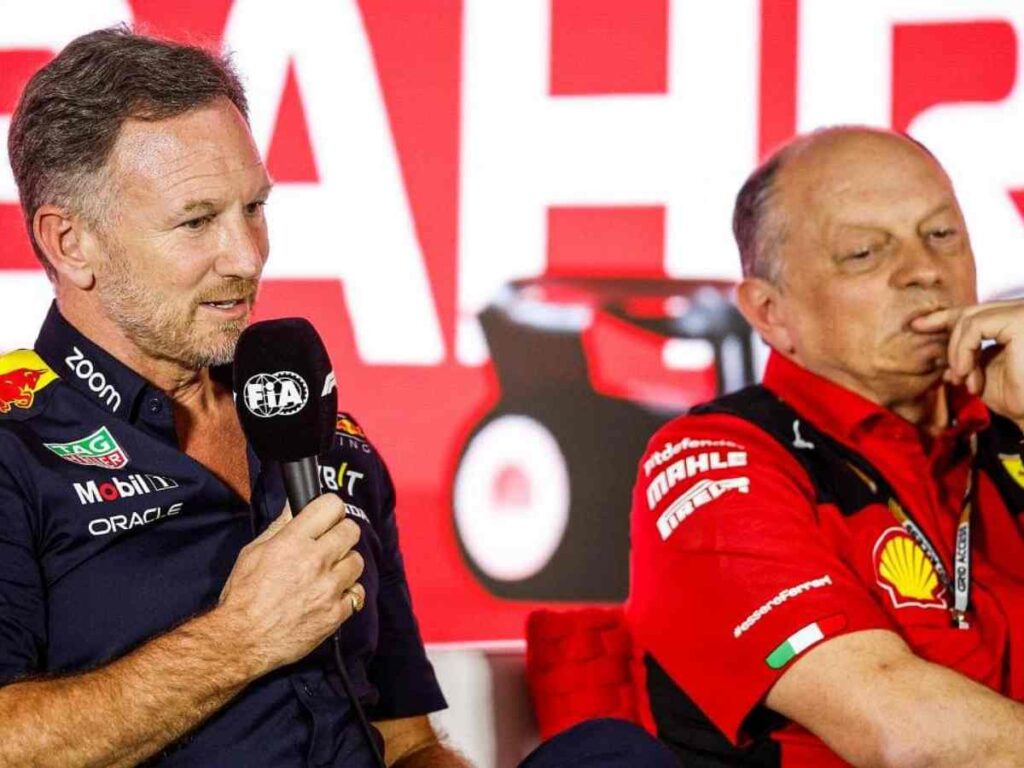 In the last six races, the Scuderia Ferrari have only gotten one podium finish with zero victories. In the previous year, Charles Leclerc had bagged back-to-back wins in the first two Grands Prix of the season themselves. Thus, it seems like the Maranello team is faltering and they are now down in the fourth place on the World Championship standings. To improve their performance, the Red Bull-style sidepods are perhaps a last-ditch effort from the Italian manufacturers.
But Red Bull is no saint here. Their Chief Engineer Adrian Newey was seen taking notes on the Mercedes W14 racecar after sneaking into the rival crew base in Monaco. Thus, it seems like the top teams in Formula One are all engaged in taking pages out of each others' books to improve their results because, as they say, all's fair in love and war, and the Championship battle in F1 is no less than a full-on war.
In case you missed it: