Kelly Piquet is often seen in the F1 paddock. The 34-year-old comes from a family with a great racing legacy. As Kelly's father, Nelson Piquet Sr is one of the greatest F1 drivers of his time. The Brazilian model is currently dating two-time world champion Max Verstappen. However, Piquet has one daughter from her previous relationship.
Kelly Piquet used to date former F1 driver Daniil Kvyat for a brief period of time. The two saw each other from 2017 to 2019. This pairing welcomed their one and only daughter in July 2019 and named her Penelope. Interestingly, Kelly Piquet gave birth to Penelope just a night before the 2019 German GP. Daniil Kvyat put in a stunning drive during the race at Hockenheim as the Russian driver finished on the podium in a Toro Rosso.
This was met happily by Red Bull Team Principal Christian Horner. As Horner hoped that the Russian driver continues to have more kids if it provides for such great results. Christian said, "Unbelievable – he should have more kids!… For him to become a father last night and be on the podium today – it was a very mature drive by him."
However, shortly after, Kvyat and Piquet decided to end their relationship. Kelly Piquet did not hide her resentment on social media after the breakup. As the Brazilian model wrote, "Nothing in your life can leave without a possible replacement." Luckily for Kelly, a new partner was just around the corner in the form of Max Verstappen.
Discover: Why did Bridgestone leave F1?
Kelly Piquet and Max Verstappen's dating history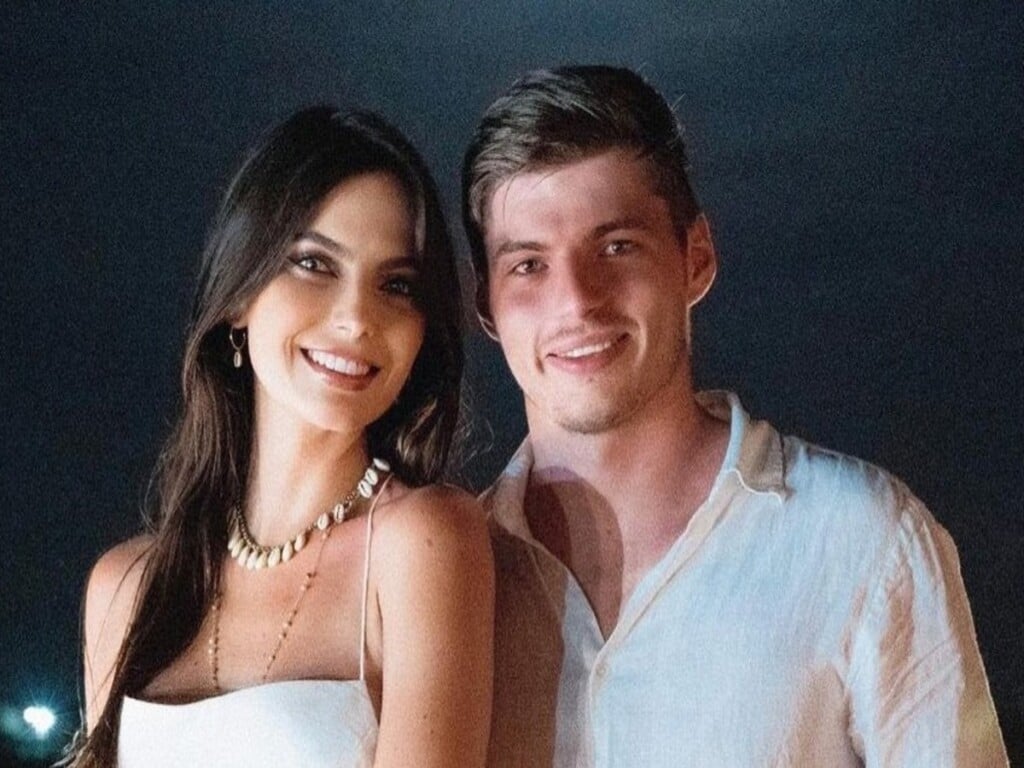 Max Verstappen and Kelly Piquet first met in 2016 when the Dutchman was only in his second year in F1. Yet, Verstappen had managed to replace Kvyat at Red Bull just 5 races into that season. Eventually, after Kelly split with the Russian driver in 2019, she grew closer to Max Verstappen. The two felt a spark between themselves and were rumored to be dating long before they confirmed their relationship in early 2021.
Presently, Max Verstappen himself has had a wonderful relationship with Penelope. Max, Kelly, and Penelope are often spotted spending some time together. Moreover, Kelly Piquet seems to want more kids in the future, perhaps with her current partner. Fans have cherished how the Red Bull driver adores his girlfriend's daughter. Many hope for the couple to have kids of their own soon. This might happen in the future as Max and Kelly have expressed their intentions of having kids.
In a with Vogue, the 34-year-old expressed her desire to have more children in her life as the Brazilian model feels the happiest with kids. Kelly Piquet said, "Personally, I would like to have more children." Max Verstappen had similar views to his girlfriend regarding kids. With the Dutchman even being content if his kids wanted to become racing drivers. Verstappen said, "I definitely want kids and if they want to race, that's fine."
In case you missed it: