| | |
| --- | --- |
| Name | Max Verstappen |
| Age | 25 |
| Net Worth | $200 Million |
| Salary | $40 Million |
| Marital Status | In a Relationship with Kelly Piquet |
| Endorsements | Jumbo Supermarkets, Ziggo, Red Bull, G-Star Raw and CarNext.com |
| Occupation | Formula 1 Driver |
Last Updated: January 15, 2023
Red Bull star driver, Max Verstappen has been classified as the next big thing in Formula 1 as many expect him to achieve what Lewis Hamilton has achieved in the past decade. The precocious Verstappen had a very decorated karting career, which caught Red Bull's eye in 2014. At the tender age of 17, the Dutchman was moved from F3 to F1 during the Australian GP into Toro Rosso.
After he was promoted to the main team mid-season in 2016, the Dutchman did not take too long to justify the decision – winning his debut race, the 2016 Spanish GP, with Red Bull. Verstappen claimed the F1 title in 2021, defeating Lewis Hamilton in one of the most thrilling F1 seasons of all time. He overtook Hamilton on the final lap of the Abu Dhabi GP, as he claimed his maiden F1 title in a season finale that will go down as one of the best in history.
In 2022, he went from strength to strength, dominating the season after some early setbacks. While Charles Leclerc gave him a run for his money early on, he could not keep up with Verstappen. The Dutchman set the record for the most wins in a season, winning 15 out of the 22 races held in the season. This has cemented him, statistically, as one of the best Formula 1 drivers of all time. With 35 victories to his name, he currently sits sixth in the all-time wins table.
With such sporting success comes financial success, and he has now become one of the richest and highest-paid Formula 1 drivers. The details of his current net worth and salary are given below.
Read More: Spanish GP 2016: Throwback to when Max Verstappen broke a near unbreakable F1 record
Max Verstappen Net Worth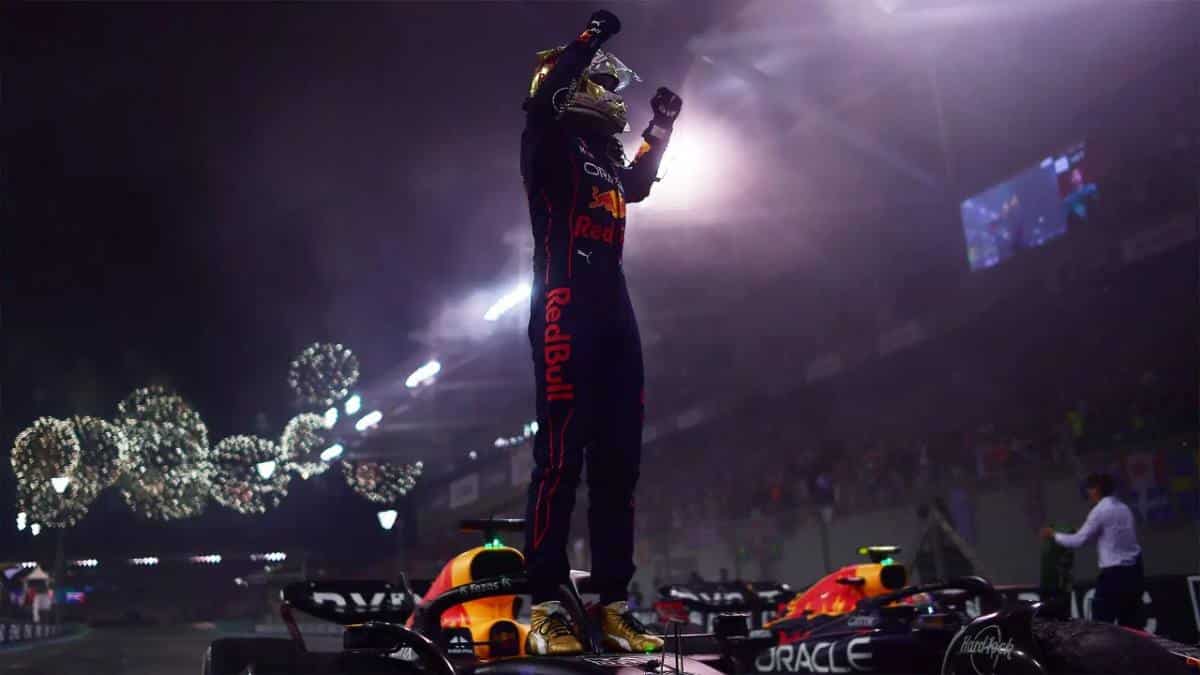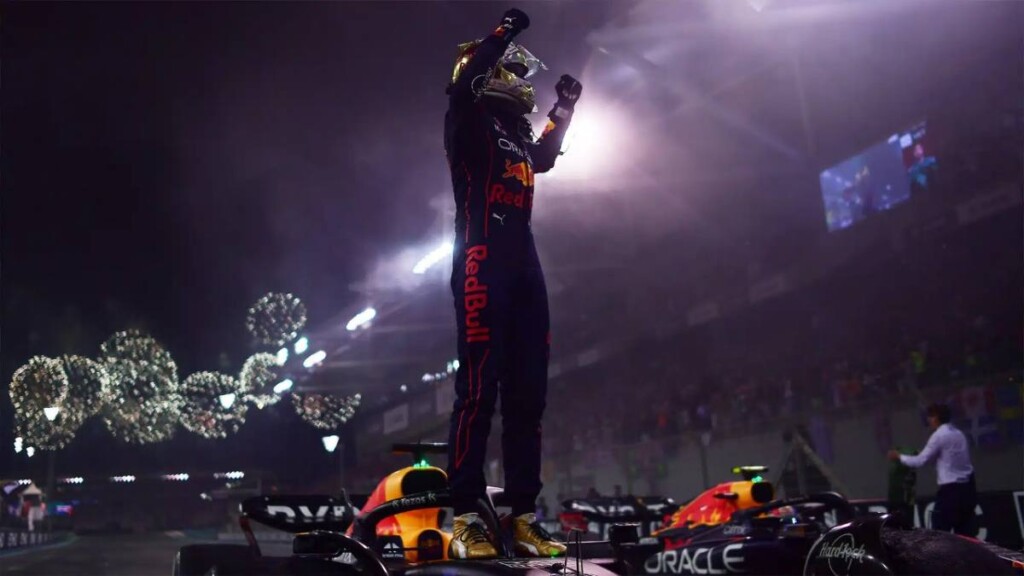 Max Verstappen is clearly Red Bull's main man. Although his importance for his team cannot be determined in words, Verstappen's net worth is estimated to be around $200 Million, according to GiveMeSport, due to his numerous endorsements and Formula 1 salary, which is currently reported to be in the region of $40 million per season.
Max Verstappen Formula 1 Salary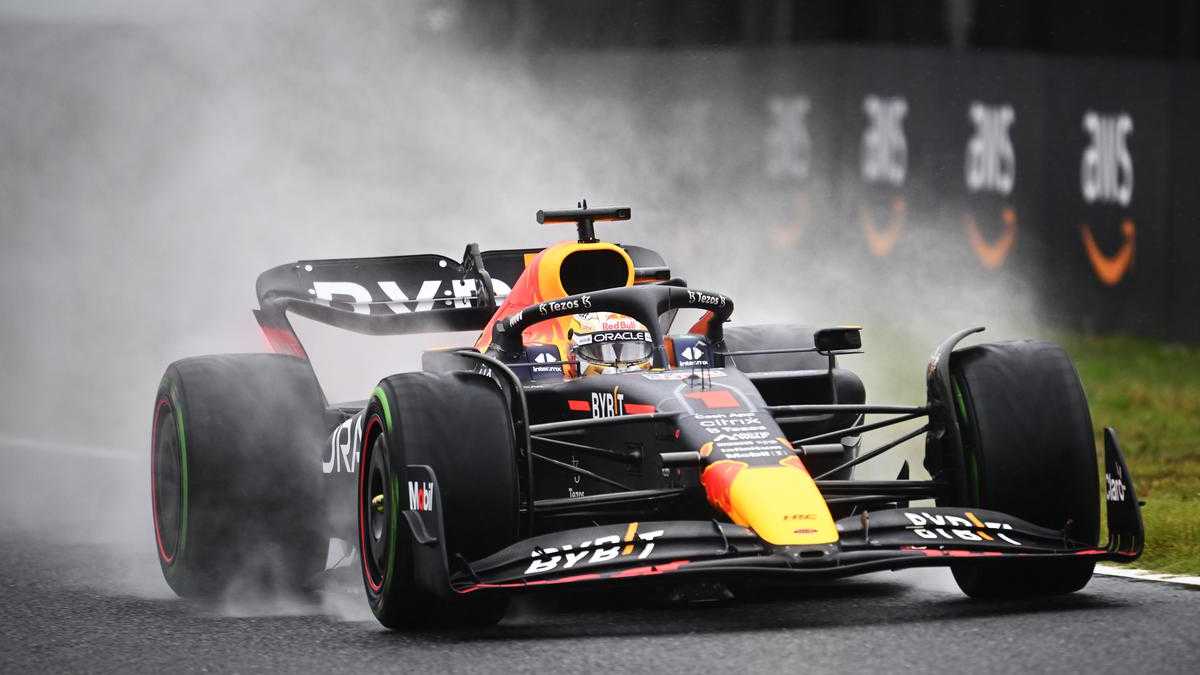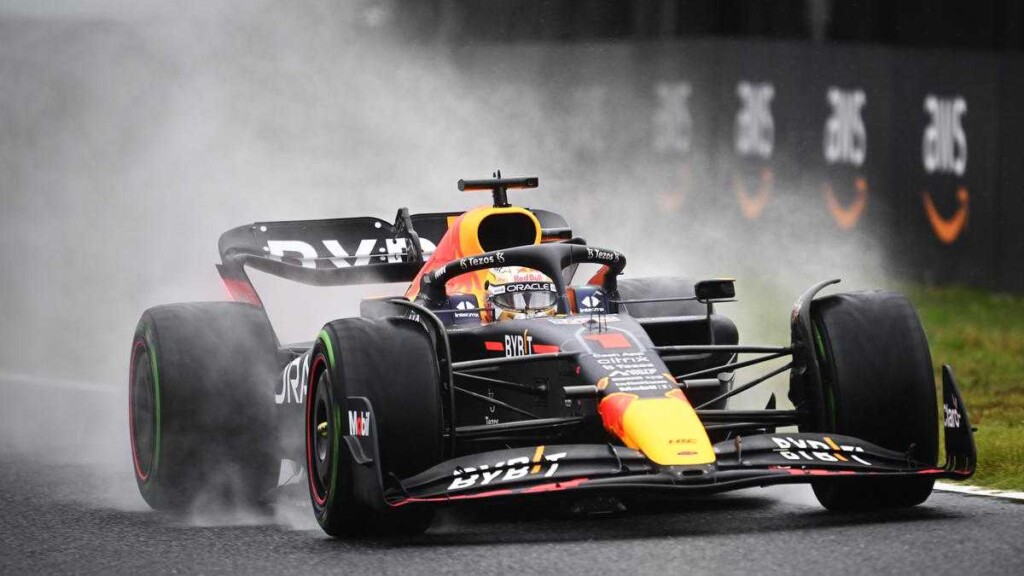 In 2022, Max Verstappen signed a lucrative six-year contract extension with Red Bull, which will pay him around $40 Million per year. This means that he becomes one of the highest-paid F1 drivers alongside Mercedes driver and rival, Lewis Hamilton. The contract was signed just 3 months after he claimed the F1 title in Abu Dhabi in 2021, and runs until 2028.
Max Verstappen Endorsements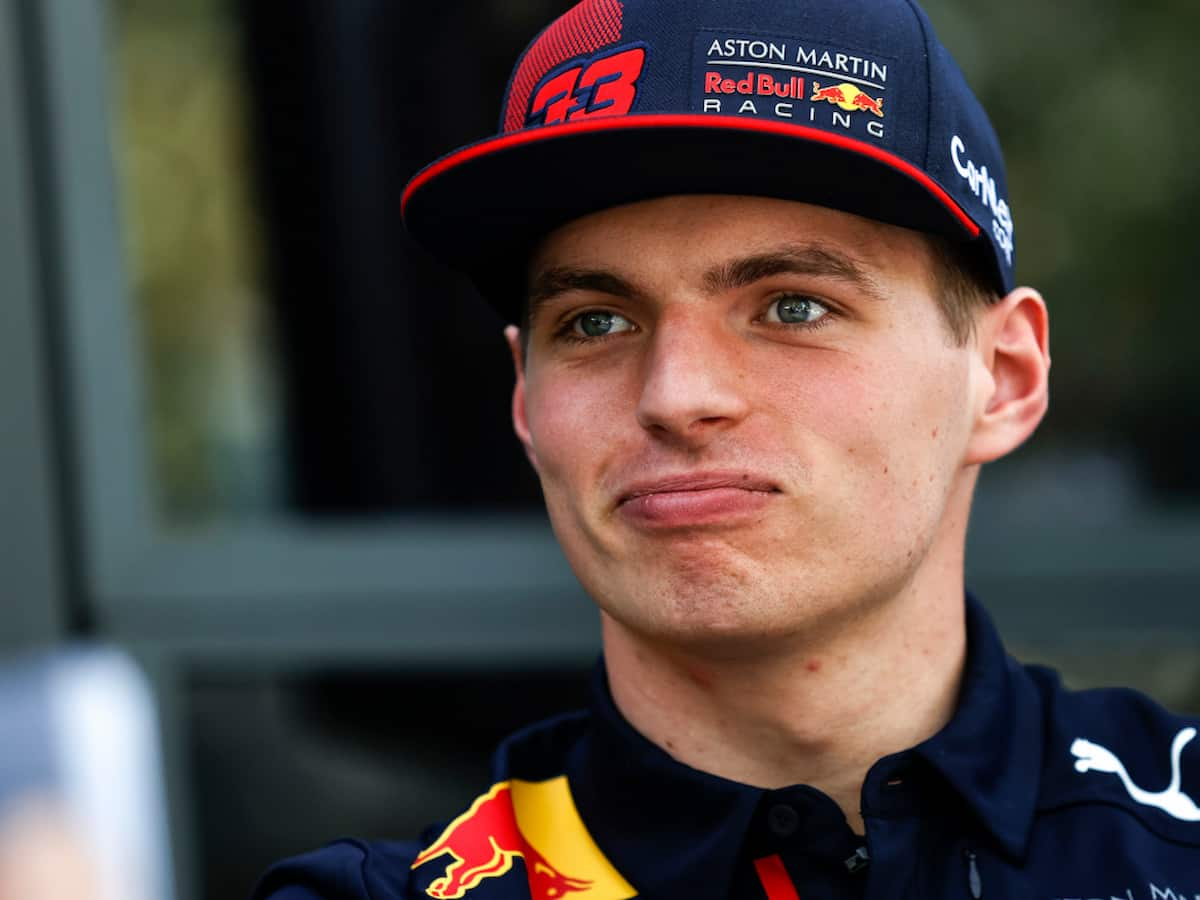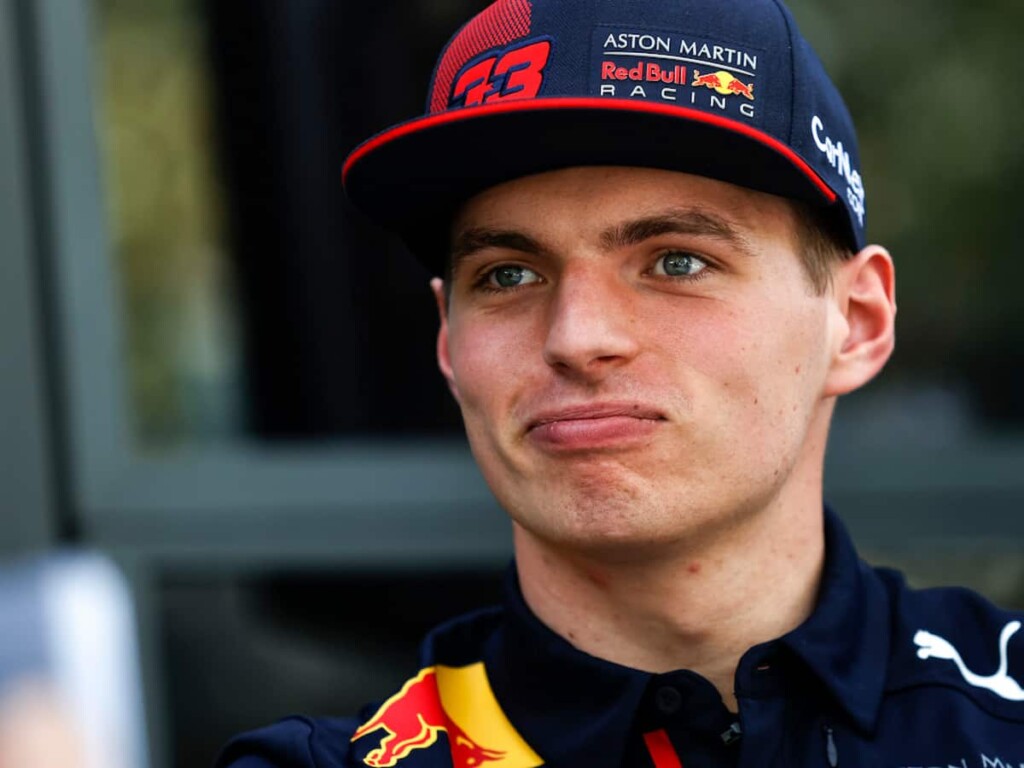 It's hard to argue that Max Verstappen, being a Formula 1 driver, is a lucrative sponsorship opportunity. Especially now that he's a two-time world champion and the second-most successful driver on the current grid. He is also one of the most popular drivers, as can be determined by just the size of the Orange Army in Zandvoort. Likewise, Verstappen endorses a lot of famous brands like – Jumbo Supermarkets, Ziggo, Red Bull, G-Star Raw, and CarNext.com.
Max Verstappen Girlfriend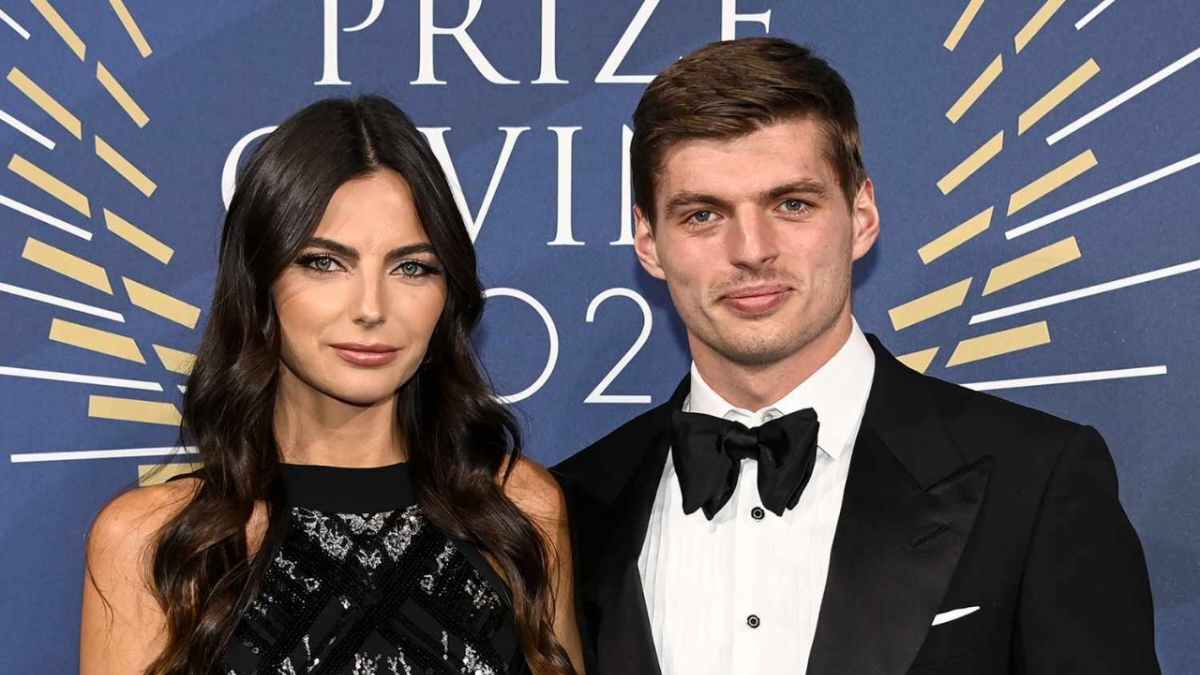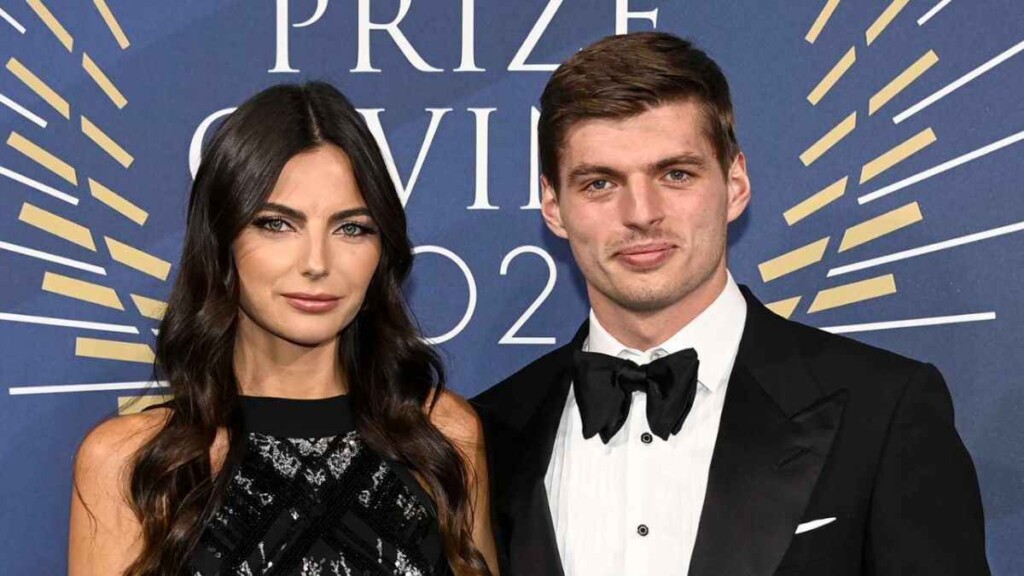 Red Bull's star driver is very secretive about his personal life. However, it is now common knowledge that Max Verstappen is currently in a relationship with Brazilian model and columnist Kelly Piquet, the daughter of Nelson Piquet Sr., a three-time F1 world champion. Kelly was previously in a relationship with now former F1 driver Daniil Kyvat and has a child from that union, 3-year-old Penelope.
Read More: Who is Max Verstappen's girlfriend, Kelly Piquet?
Max Verstappen House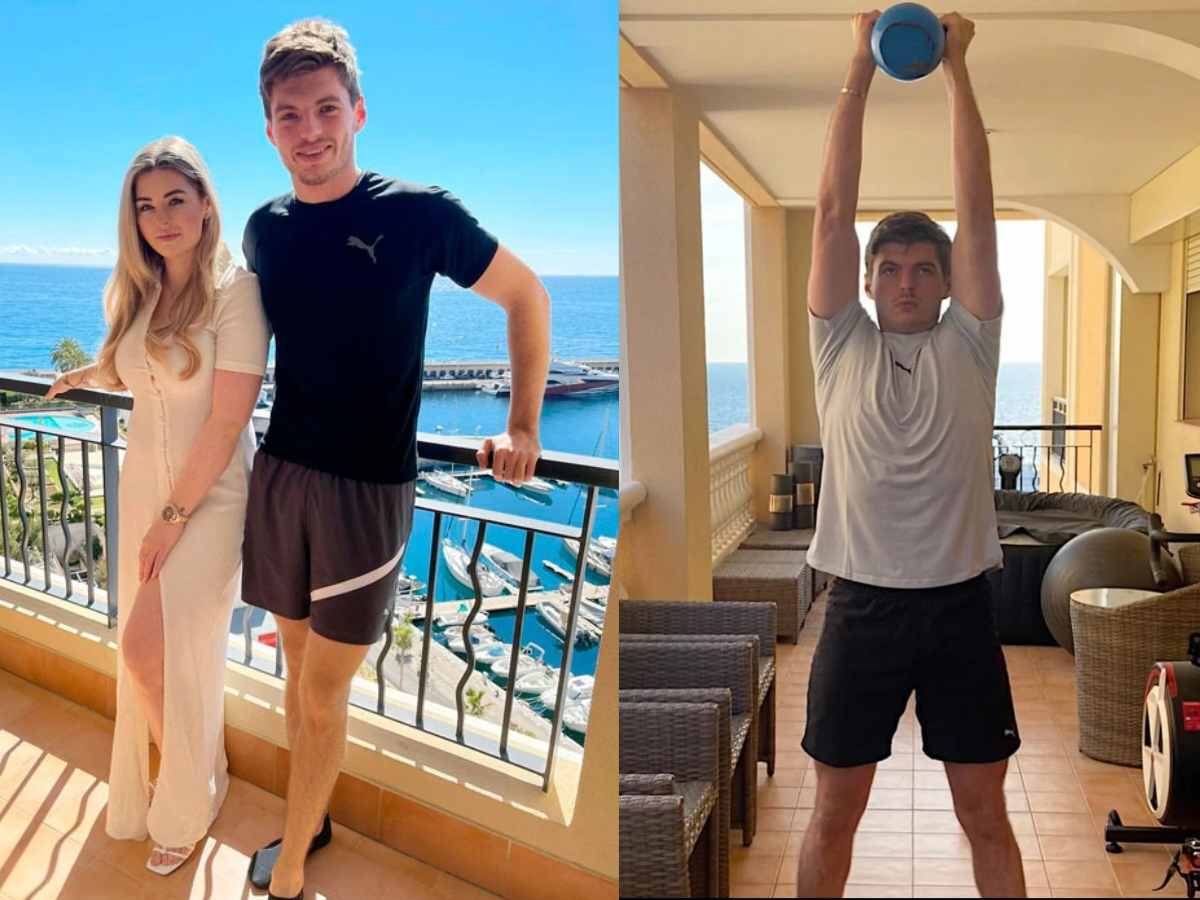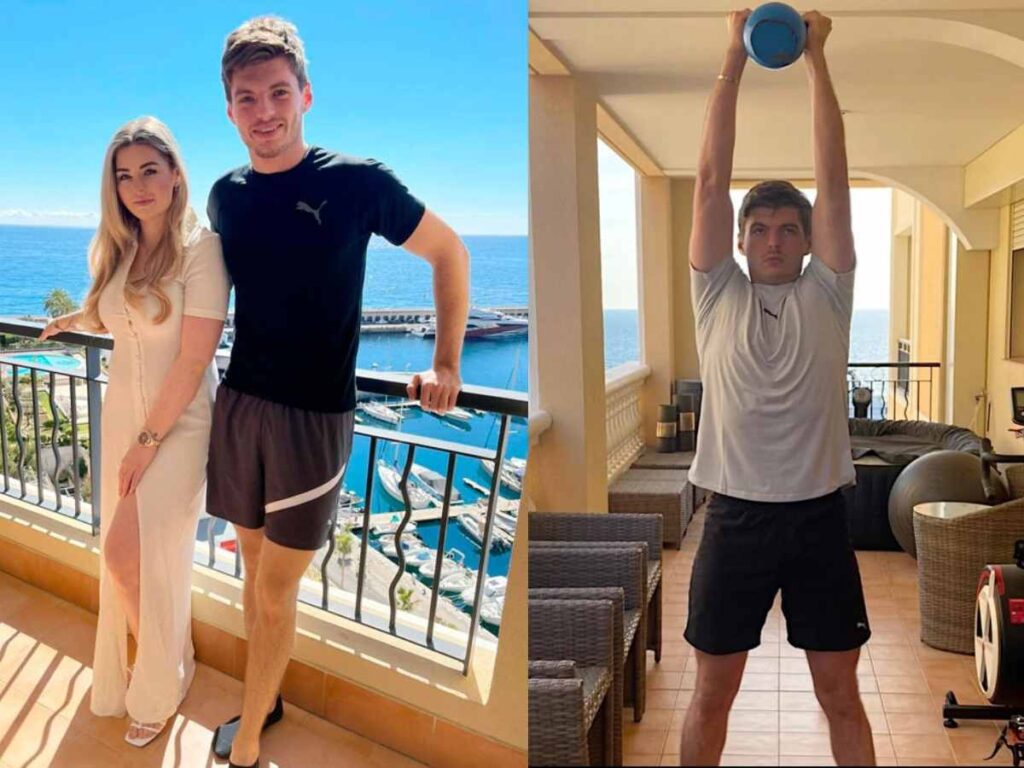 Like many other Formula 1 drivers like Monaco native Charles Leclerc, Daniel Ricciardo, and even Lewis Hamilton, Max Verstappen also owns a place in Monaco, where he currently resides. He lives in a penthouse, reported to be worth around $16 million. Monaco is a very popular place to live, and for the meantime, the Dutchman has settled here. However, he still chooses to rent his house instead of outright buying it, which he could probably afford to.
This may be because he does not want to stay there in the long run. The Dutchman is involved with 'Team Readline' and sim racing, so he has a rig for that purpose in his home as well.
Max Verstappen Parents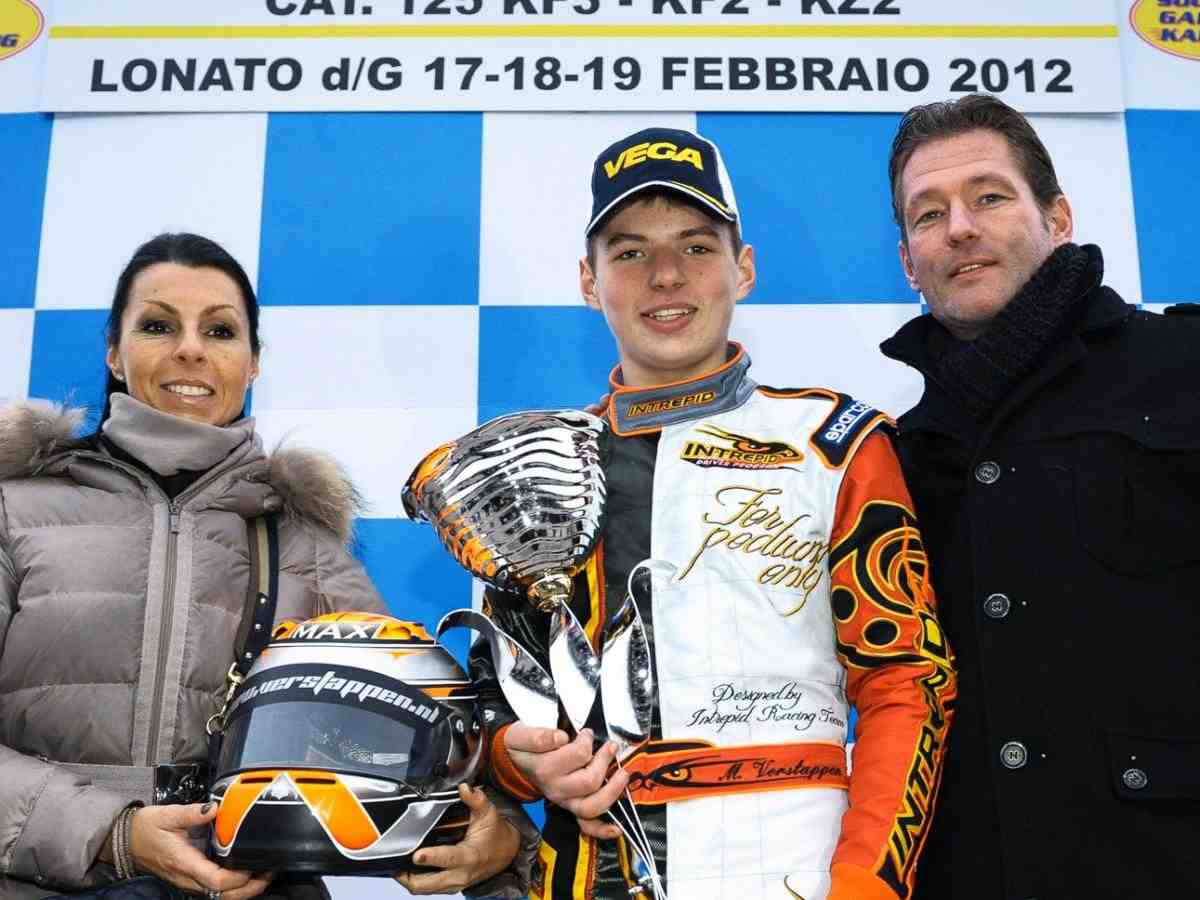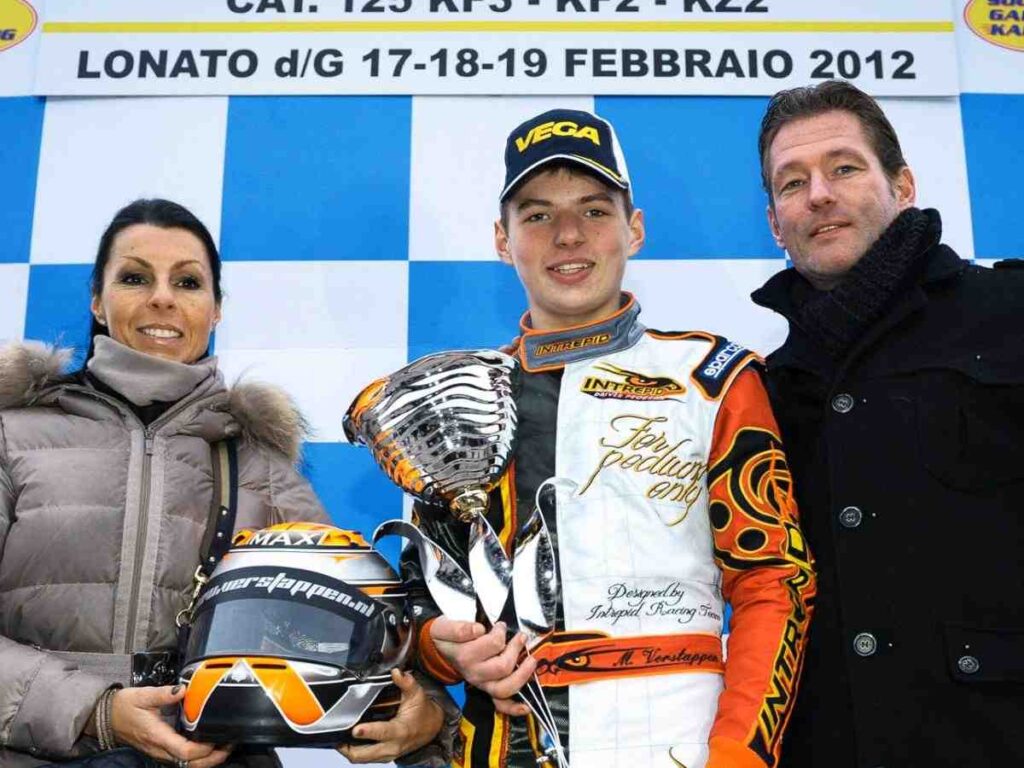 Max Verstappen has racing in his blood. His father, Jos Verstappen, drove 106 races in Formula 1 for teams such as Benetton, Tyrrell, Arrows and Minardi. In these 106 races, he scored 2 podiums. In his debut F1 season with Benetton, Jos even partnered with Michael Schumacher for a few races. But Max's father, Sophie Kumpen is (or was) a racing driver as well.
She was a two-time Belgian karting champion and drove against names such as Jan Magnussen, Jarno Trulli, Giancarlo Fisichella, and even Max Verstappen's team boss, Christian Horner. In his autobiography, Jenson Button even revealed that he was 'temporary teammates' with Kumpen in 1995, in the Formula A world championship. The Briton spoke highly of her talent.
As per EssentiallySports, Horner said of Kumpen: "I actually raced against his [Verstappen's] mum, back in 1989. His mum, she was in the top 10 in the world at that time against some great drivers like Jarno Trulli and Giancarlo Fisichella." deemed her a 'formidable racer' of her time.
Max Verstappen Car Collection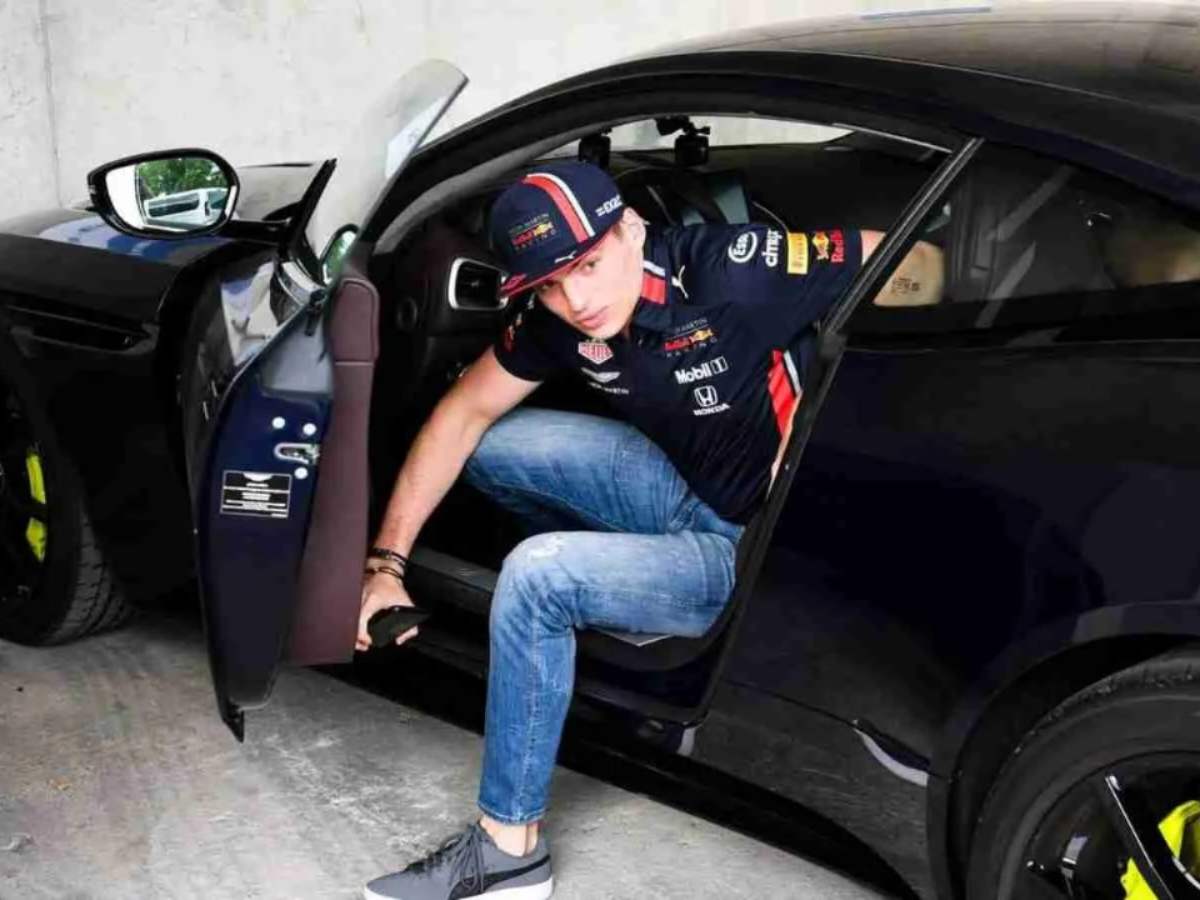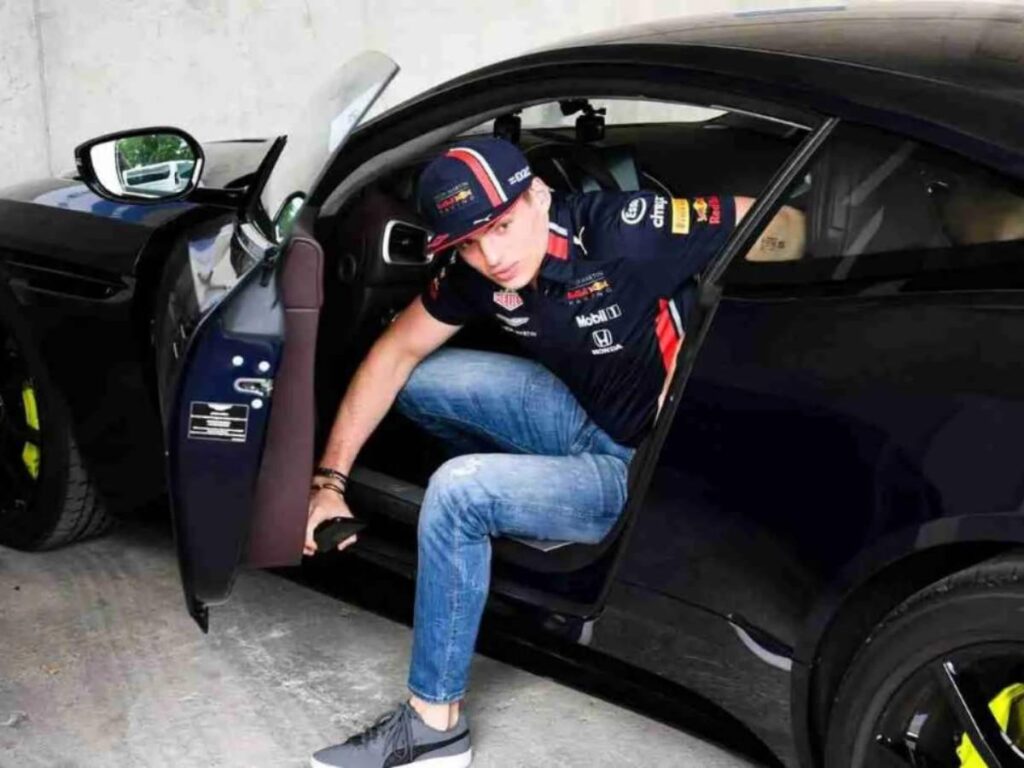 Many Formula 1 drivers have car collections to behold – Max Verstappen is no different! The Dutchman has many spectacular cars. Among the cars that he is said to own are the Aston Martin Valkyrie (valued at around $3 million), the Porsche 911 GT3 RS (about $131,000), the Aston Martin DB11, a Renault R.S. 01 (some $300,000), an Aston Martin Vantage, and Ferrari Monza SP2 ($1.8 million) among others.
Read More: Max Verstappen's car collection : A look into the 2 time world champion's spectacular garage
Who is Max Emilian Verstappen?
Max Emilian Verstappen is a Belgian-Dutch racing driver. He drives in Formula 1 under the Dutch flag with the Red Bull Racing team.
What is Max Verstappen's Net Worth?
Max Verstappen's net worth is reported to be around $200 Million.
Who is Max Verstappen's Dad?
Max Verstappen's father, Jos, is a former Formula One driver, having driven for teams like Benetton and Arrows. His Belgian mom, Sophie Kumpen, is also a two-time Belgian karting champion. Clearly, racing is in his blood.
What is Max Verstappen's age?
Max Verstappen was born on 30 September 1997 and is currently 25 years old.
Which team does Max Verstappen race for?
Max Verstappen races for Red Bull Racing.
Is Max Verstappen married?
No, Max Verstappen is not married.
Who is Max Verstappen's Girlfriend?
Max Verstappen is in a relationship with Brazilian model, Kelly Piquet, as of December 2022.
What brands does Max Verstappen own?
Max Verstappen does not own any brand as of now but endorses many like Red Bull etc.
What is Max Verstappen's height?
Max Verstappen is 5'11 (1.81 m).
Where is Max Verstappen from?
Max Verstappen was born in Hasselt, Belgium, and grew up in a town on the Belgian-Dutch border, Maaseik where he was always surrounded by Dutch people. In his own words back in 2015: "I was raised as a Dutchman and that's how I feel."
In case you missed it: "Kelly also does it much less than before" Max Verstappen comments on partner Kelly Piquet's absence from social media