Collisions between any two drivers can severely affect the outcome of the race for either one of them. While it may be considered an unavoidable part of racing, Williams' Alex Albon believes that the current regulations are not strict enough after being on the wrong side of collisions in both Singapore and Japanese Grands Prix, costing him some valuable points.
Albon was spun out in the last stages of the race at Singapore by Sergio Perez. Although he was given a five-second penalty, it did not amount to anything as he still retained his P8 finish. Albon's race was again cut short in Japan after he made contact in the first lap which lifted his car into the air, shortly before avoiding an incident with Perez again.
Post-race, Albon claimed that Perez's repeated offenses proved that the FIA's rule enforcement was not working properly. He said, as per Autosport, "In Turn 11 he [Perez] did the same move again to me on track today. I avoided it. And then he did it again to Kevin [Magnussen]. And so clearly it's not really teaching the drivers anything, because the penalties aren't strict enough. I mean, that's two races in a row."
Also read: Sergio Perez breaks silence on his 'mental struggles' after a contrasting season to Max Verstappen
Alex Albon backs teammate Logan Sargeant despite another disappointing performance at Suzuka
Logan Sargeant had yet again another miserable finish at Japan. After his qualifying crash, Sargeant's Sunday race ended with a DNF after an incident with Valtteri Bottas. His run of poor performances has raised several questions about whether he'll be able to retain his seat with Williams next season. His teammate Alex Albon recently spoke out in defense of the rookie.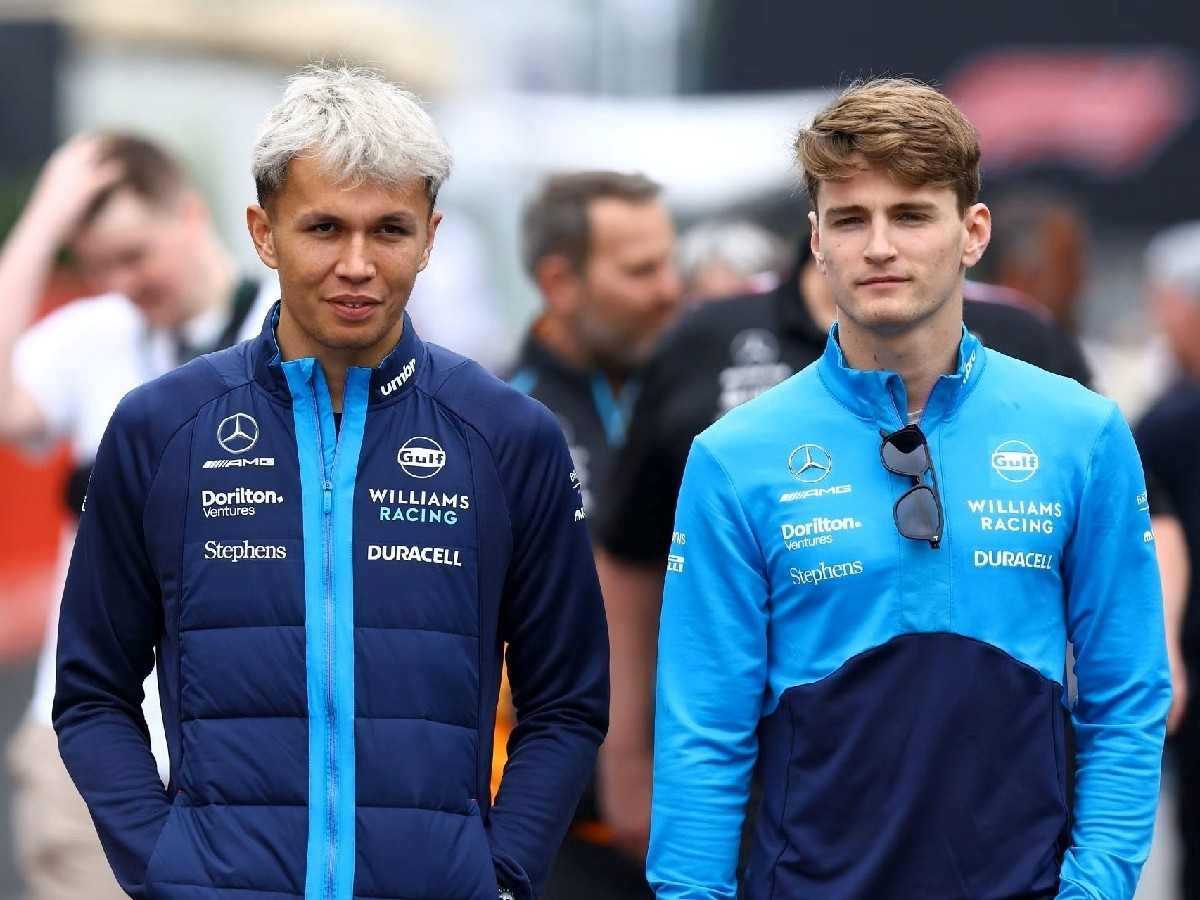 Sargeant is still the only driver to not have any points to his name this season, along with Daniel Ricciardo who has raced just two races this season. Albon said that he supports Sargeant and has a good rapport with him. He said that he understands what it is like for rookies in F1, and urged Williams to keep on supporting him.
When asked on what he thinks about Williams retaining Sargeant's seat, he replied, "For sure. I get on very well with Logan, every session he has raw speed. I know what it's like to be a rookie… It'll take time."
Williams' last two performances have been a severe letdown for the team. After their double DNF in Japan, Sargeant is under more pressure than ever to show good results as just six races remain now this season. In comparison to him, Albon has been having an impressive season as he currently stands on P13 in the WDC standings.
Discover more: