It was 2006 when Red Bull's Dietrich Mateschitz stopped the down-and-out Minardi Formula One team from collapsing, and bought it from the owners. It was at that time that an official announcement was made, and it said Minardi would be known as the Scuderia Toro Rosso from then onwards. While Toro Rosso operated as a separate F1 team, they were always under the wing of Red Bull, with the Milton-Keynes-based outfit's Chief Advisor Dr. Helmut Marko overseeing the recruitment process for both teams. And in 2020, the Faenza squad was rebranded as Scuderia AlphaTauri.
Many Red Bull racers had started their career with a debut for Toro Rosso including the four-time World Champion Sebastian Vettel as well as the current F1 leader Max Verstappen. The two teams have been sharing several technical resources–and according to Mark Gallagher, an F1 business expert, the Red Bull-AlphaTauri venture is on its last leg now. He said that Red Bull's sister team has no serious business value at the moment, putting a dead weight on the shoulders of the parent team. Thus, before the FIA roll out the major rule changes in 2026, Gallagher expects RBR to severe ties with AlphaTauri.
As of now, the Faenza-based team, led by retiring Team Principal Franz Tost, is down in the second-last position on the F1 2023 Standings with a meagre total of 2 points to their name. Till now, AlphaTauri have won only two Grands Prix in their 17 years in F1, thanks to Sebastian Vettel and Pierre Gasly. Keeping the poor results of the team in mind, Mark Gallagher has said, "AlphaTauri is an outlier. That brand doesn't look like it's achieving its goals, doesn't seem to have relevance as a business. I personally will be surprised if that team belongs to Red Bull by the time the 2026 era of regulations start."
Related: "Pushed me over so brutally," Ralf Schumacher demands 'apology' from Miami GP stewards and security over mistreatment
Mark Gallagher reveals the staggering amount that Red Bull has invested in AlphaTauri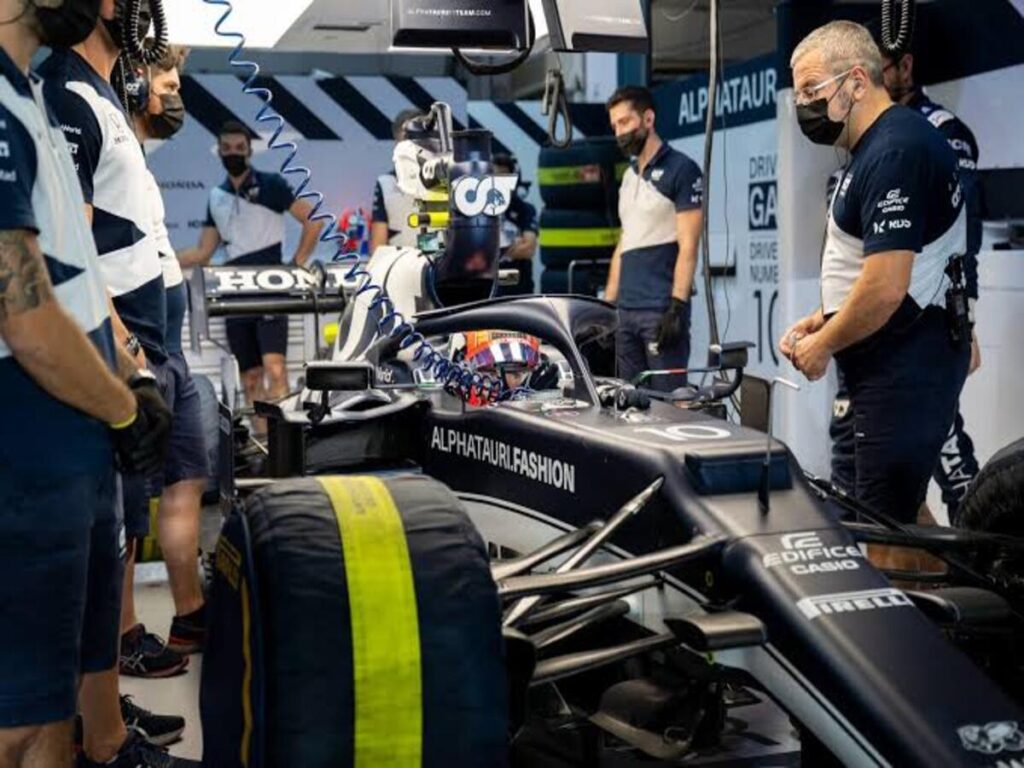 Running a Formula 1 team is the most daring and expensive thing that a business can get itself into, and for Red Bull, they have two teams on the grid now. But Mark Gallagher believes AlphaTauri is not worth the time and investment that it has gotten from RBR. He said, "AlphaTauri doesn't have much of a future, I wouldn't have thought. They can sell that team for a great deal of money. A great deal of money will have to change hands for any team to be sold today. The last time I looked, pre-Covid, Red Bull put $83million into the team."
In other news, Red Bull have denied that they are looking into selling their sister team anytime soon. But the internal environment at AlphaTauri is quite disturbed since their Team Principal, Franz Tost, upset with the results, claimed that he distrusted the team engineers. Then he retracted the statement and claimed that he despised only one engineer, and he has been dismissed. Also, AlphaTauri debutant Nyck deVries has been given an ultimatum by Marko to perform well in the next 3 races or go out the door from F1. Now, it remains to be seen whether deVries manages to rise up to the challenge, or falter on the way.
In case you missed it: