Max Verstappen and Red Bull have utterly dominated Formula 1 this season. The reigning world champion has continued to achieve staggering success with a whopping thirteen race wins. Moreover, the Austrian team has won all but one season round. Now, Red Bull team boss Christian Horner has admitted that it is more than the team could've ever imagined.
Horner highlighted that winning the Constructors' title was a massive feat for Red Bull. The Briton credited the members who have continued to work on improving the car despite having a comfortable advantage last season. He said, as reported by RaceFans.net, "It's unbelievable… but I think to have kept that momentum rolling with the challenges we've had is testimony to all the men and women in the team that have worked tirelessly to produce a car as competitive as we've had."
The Red Bull Team Principal praised both Max Verstappen and Sergio Perez for clinching the teams' title at the Japanese GP. Christian Horner mentioned that winning a sixth Constructors' Championship was something that Red Bull had not imagined. The 49-year-old stated, "We've had 13 with Max, two with Checo. To achieve the sixth constructors' championship is beyond our wildest dreams coming into the season."
Also Read: Christian Horner showers MASSIVE praise on Max Verstappen for his 'hunger and determination' after Suzuka triumph
Red Bull delighted to take the Teams' title at Honda's home race
Red Bull partnered with Honda for F1 Power units in 2019. Over the years, Milton Keynes worked closely with the Japanese auto giant to get the most out of the package. Certainly, the results are there to see, with Max Verstappen dominating in the past two years. Horner believed it was ideal for Red Bull to win the Constructors' title at Honda's 75th anniversary.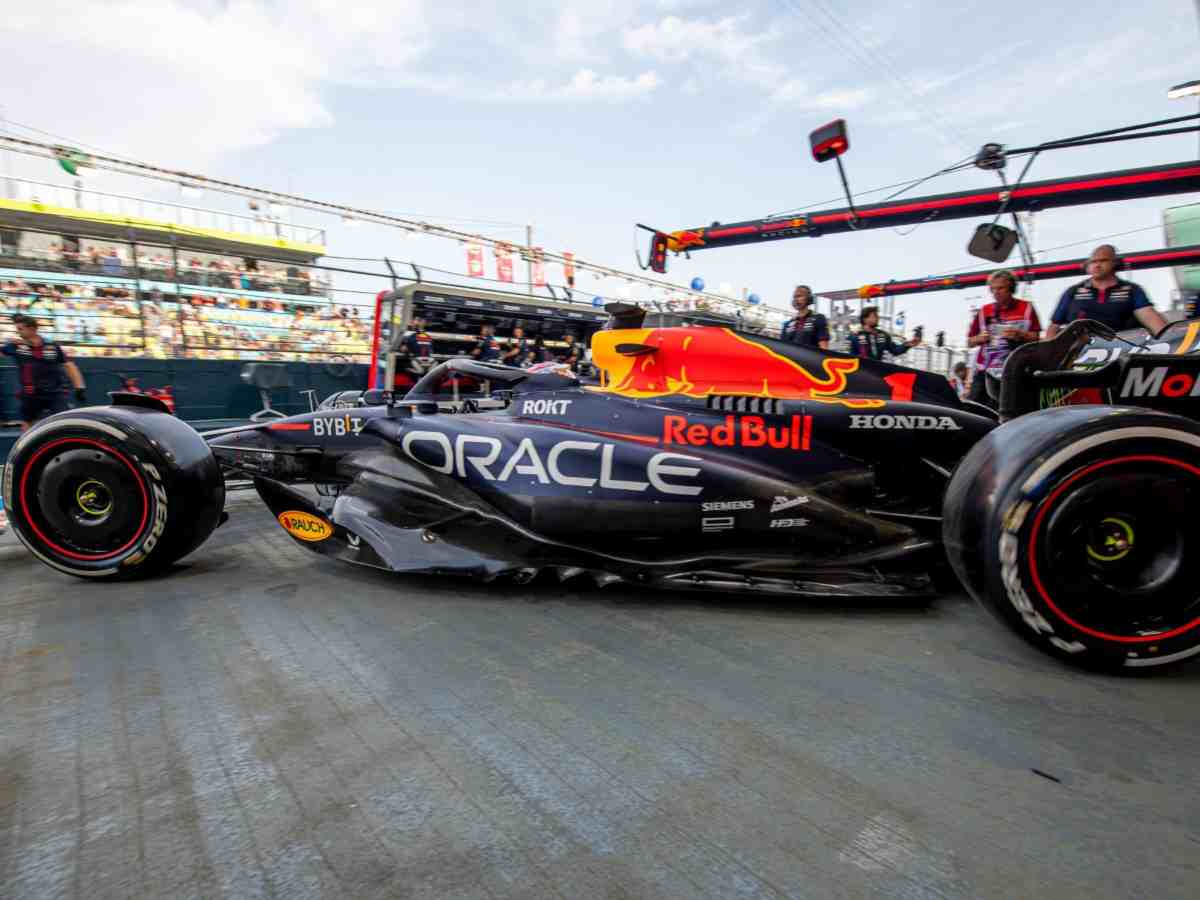 The Briton continued, "It's very fitting that we've won the constructors' championship here on the 75th anniversary of Honda." The 49-year-old praised the carmaker for the work put into its F1 Power units over the years. Honda made a massive recovery in its F1 program and went to winning ways with Max Verstappen and Red Bull after a painful first stint with McLaren.
However, things would soon change. Red Bull will join forces with Ford in 2026 to produce its first in-house Power units. On the other hand, Honda would move to Aston Martin to aid the efforts of the Silverstone-based team. Nevertheless, both parties would be delighted to secure another world title, with Max Verstappen's Drivers' championship seeming inevitable.
In case you missed it: