Max Verstappen has dominated Formula 1 this season. The Dutch driver has gone on to achieve incredible success with Red Bull this season. As the two-time world champion looks to secure his third consecutive world title at the pinnacle of motorsport. Now, Red Bull Team Principal Christian Horner has admitted that records are indeed significant to Verstappen.
Horner was asked if Max Verstappen was eyeing the record for the most championships in F1. Presently, this record is held jointly by Lewis Hamilton and Michael Schumacher with seven titles each. The Brion claimed that such statistics don't influence Verstappen's approach completely, However, the Dutch driver does want to have more records by his name in F1.
Christian Horner said, as reported by Motorsportweek, "I'm not sure he focuses too much on that. They mean a great deal to him, I think when he's achieved them. But it's not dictating his approach." The Red Bull team boss mentioned that at the end of the day, Verstappen remains a winner who wants to emerge victorious in every single race. He stated, "He's a winner, and he loves winning. You could see that competitive spirit at its absolute utmost this weekend, from Lap 1 in P1."
Also Read: Formula 1 witnesses a fall in social media growth due to Red Bull's dominance in 2023
Max Verstappen set to win third title in Qatar
The Dutch driver currently leads the championship by a whopping 177 points to teammate Sergio Perez. As such, Max Verstappen can wrap up the 2023 Drivers' title during the Qatar GP weekend. However, the two-time world champion might not have to wait till Sunday before taking this year's title. Verstappen only needs three more points to secure the championship.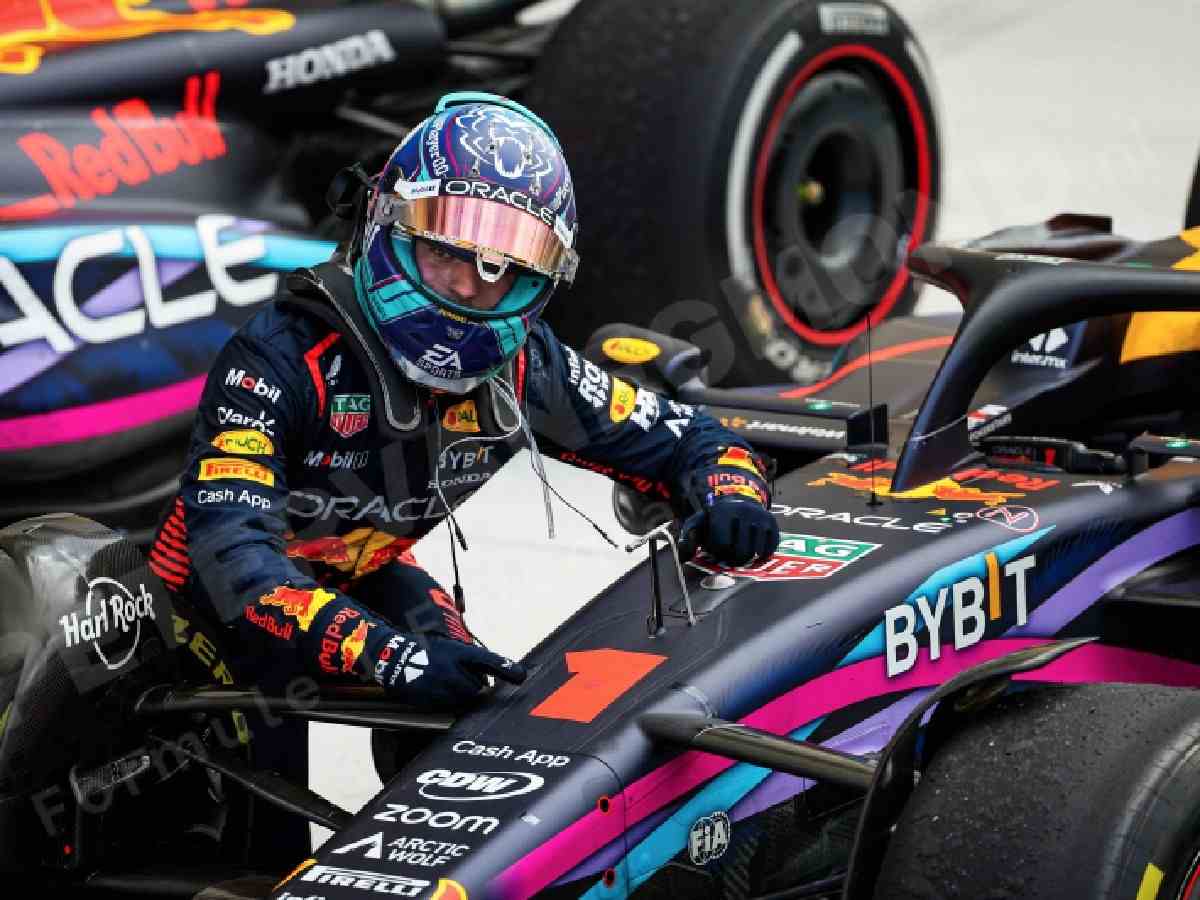 Subsequently, all Max Verstappen needs to do is finish sixth or higher in the Qatar GP Sprint on Saturday. Irrespective of Perez's position in the session, the Dutch driver would've bagged the 2023 title. This would also make the 25-year-old the first F1 driver to win a championship in a Sprint race. Certainly, an exciting sight for fans.
As such, Max Verstappen is more than likely to become a three-time world champion at the Qatar GP. The Dutch driver is expected to have an easy run in Saturday's Sprint. However, even if Verstappen fails to take the title in the sprint, the Red Bull driver will bag his third consecutive championship by the end of the weekend in Qatar.
In case you missed it: