Christian Horner expressed his emotions after the loss of Red Bull's Co-founder, Dietrich Mateschitz. Red Bull Racing recently won their fifth title after nine years on the very weekend the founder died. Mateschitz's passion for racing and motorsport marked the very beginning of RBR which now turned out to be a very big success.
Horner credited all the success from the start to the sacrifice Red Bull's founder did. A drinks company brought out the Jaguar chassis and later won many races and titles, with a huge plan to set up their engines by 2026, which is all that Mateschitz gave to the sport. Horner thanks the founder for his support throughout his legacy with major support to the Red Bull power train.
It was Mateschitz's vision that put Red Bull's power manufacturing plans into place: "He's put in place a very strong foundation for the future. And with in 2026 Red Bull becoming a power unit manufacturer that was the missing piece of our jigsaw, and he had the vision to enable that to happen."
Also Read: 'The DNA of the car is going to change,' Toto Wolff reveals W-13 disappointment led Mercedes to build new 'architecture' for the 2023 car
Christian Horner praises Dietrich Mateschitz's vision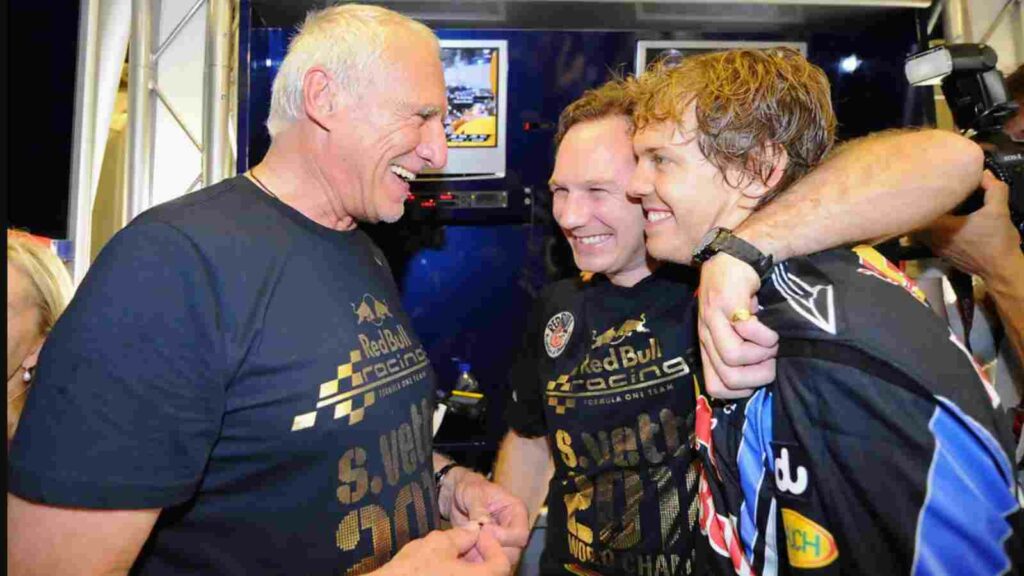 Red Bull started its journey in 2005. Curiously, Red Bull's first win came at Toro Rosso, the 'junior' team in 2008, while RBR won for the first time in 2009. Then they dominated the sport for the next four years but then saw a fall with the new regulations. It took them seven years to relive the feeling of winning another title. But the 2022 journey has been a lot smoother, with both titles sealed with three races to go.
Christian Horner reveals that Dietrich Mateschitz was even involved right up until last week: "He set that vision and was involved up until last week. He had the vision for and endorsed the plan for Red Bull Powertrains, to set the team up for the future, for the long term."
Horner commended Mateschitz's achievements, and the strong base he set for the team: "The commitment that he's shown to that, and what he's enabled us to create in Milton Keynes puts Red Bull Racing in a very strong position for many, many years to come,"
With more than three races to go Red Bull has already won the titles and is now looking forward to breaking more and more records. Max Verstappen has won 13 races this season, and if he goes one better, he will be the sole holder of the record of the most wins in a season, which he currently shares with Michael Schumacher and Sebastian Vettel. It's highly unlikely to be surpassed in the future.
Also Read: "They had a bit of a pace advantage," Ferrari race director feels Red Bull top speed provides them 'protection' from rest of the grid
Also Read: "A lot of people deserve something," Guenther Steiner slams all 'suggestions' about the 2023 Haas lineup