Red Bull has enjoyed a commanding start to the 2023 season, emerging victorious in all five races thus far, thereby maintaining a flawless winning record of 100%. The team's RB19 is in a league of its own and possesses no adversary. Their dominance appears insurmountable, with Mercedes driver George Russell claiming they could win every race of the season.
Speaking to the Financial Times, Red Bull team principal Christian Horner has opposed these claims and predictions. He said, "I think that's a massively tall order. I mean, you've got 23 events, street circuits, there's going to be weather that turns up, there's going to be reliability, strategy, an element of luck. So I think to win 23 races is unimaginable."
Christian Horner also expressed his satisfaction with the team's exceptional start to the 2023 season. After clinching victory in all five races, he acknowledged that it was their best start to a season thus far. He emphasized the team's focus on maintaining their winning momentum, taking it one race at a time without placing undue pressure on attempting to win all 23 races.
The team boss also believes that their wind tunnel penalty due to breaching the 2021 cost cap could hinder Red Bull as the season progresses, with upgrades becoming harder to integrate. This would make it difficult to keep up with their rivals' upgrades and improvements.
Related: "Red Bull will discuss it," Franz Tost makes shocking revelation on Yuki Tsunoda's future in Formula 1
Red Bull's R19 displays overwhelming speed on the track, rivaled by none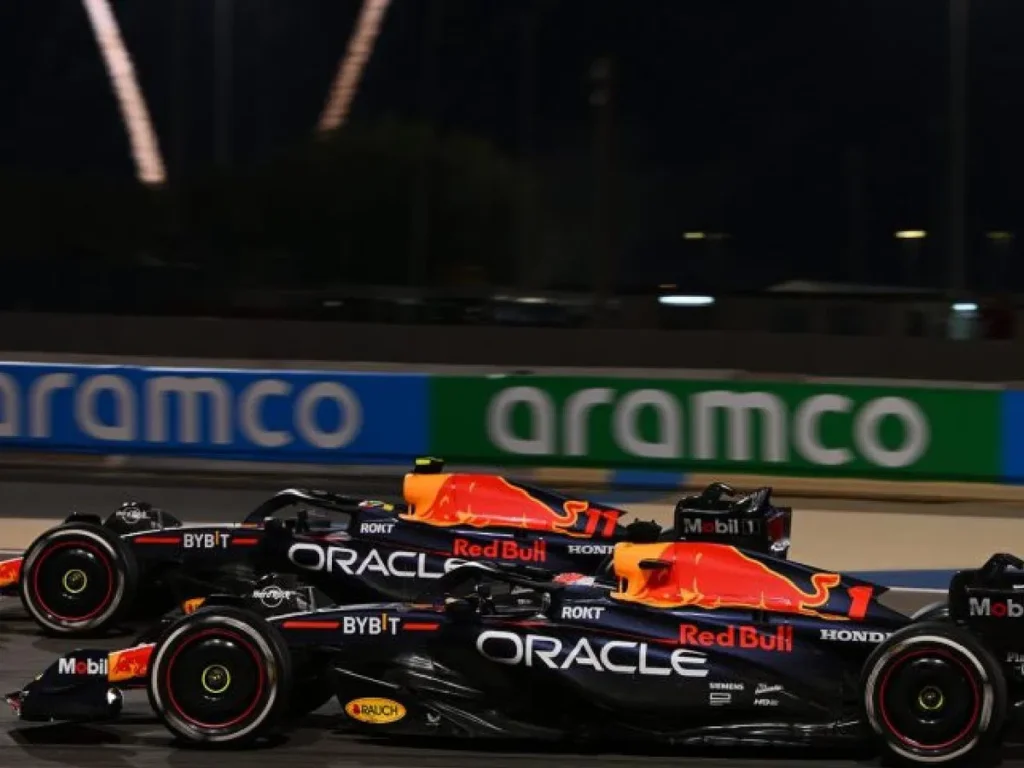 The Bulls' dominant performance in the 2023 season has allowed their drivers, Max Verstappen and Sergio Perez, to compete for the driver's title without any interference from team orders. Such is the team's commanding position that even starting from ninth on the grid does not pose a significant challenge for their star driver, Verstappen, who effortlessly claimed victory at the Miami GP.
This level of superiority harks back to Red Bull's four-year period of dominance from 2010 to 2013, where they established themselves as a force to be reckoned with in Formula 1. Despite encountering a significant incident with George Russell in Baku, Max Verstappen showed us the RB19's prowess. Despite severe damage to his side pod in the sprint, he impressively established a substantial lead of over five seconds between himself and Russell. Moreover, while grappling with balance issues, Verstappen pulled away from Charles Leclerc during the race.
This shows us that neither physical nor technical issues are enough to allow rival teams to compete with Red Bull. This level of superiority has led to many claims of sandbagging, too. Red Bull's dominance in the 2023 season is undeniable, as they have accumulated a remarkable 224 points out of a possible 235 from the first five races. This outstanding performance places them a staggering 122 points ahead of Aston Martin, their closest competitor.
With such a substantial lead, Red Bull has established an almost insurmountable advantage, making it highly likely that it will replicate its success from the previous year. While Aston Martin has demonstrated consistent performance as well, it is highly improbable for them to mount a title challenge that could challenge Red Bull's dominance. Nonetheless, shouts of winning all races in a year could be exaggerated, given the sport's unpredictability.
In case you missed it: