Lewis Hamilton and Lando Norris have a good relationship mainly sticking to the norms of the senior driver and junior driver. But the two also have their jokes around the grid being of the same nation. Lando Norris is performing amazing his season and also did much better last season, Lewis is one of the greatest and accepts the role to guide around the young driver.
The two have been into fights but with an obvious winner coming out as Lewis, but Lando didn't hold back any of his skills to impress the seven-time world champion. But Norris didn't get hurtless, he almost grabbed his first win last year around the same time back in Russia in 2021.
This season both the drivers haven't really got a real chance to fight for the win with a car that isn't really worthy to top of the list. Hamilton still is going way ahead of the car's capability and so is Norris.
Fans react to Lewis Hamilton's joking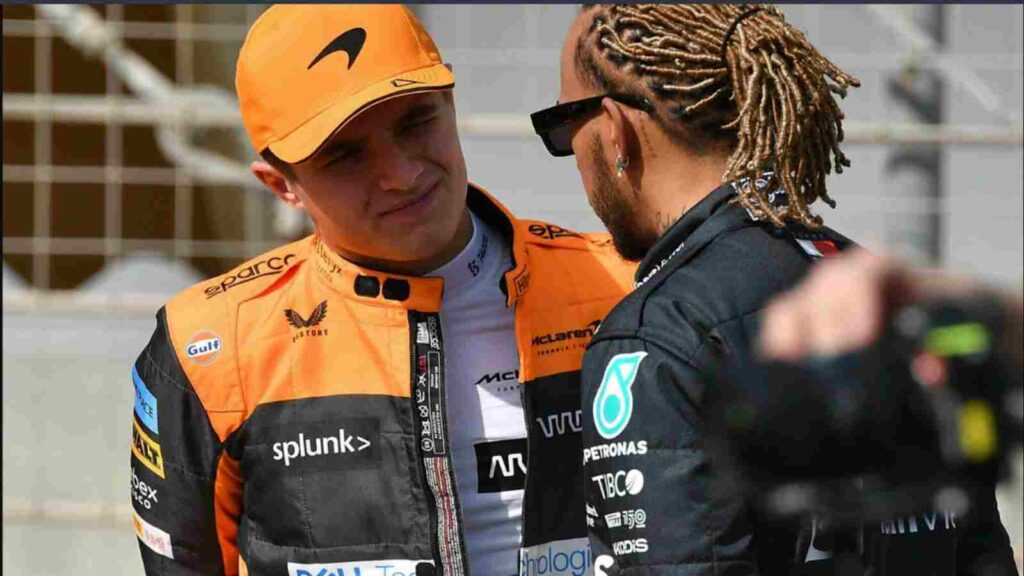 Lewis Hamilton isn't a guy who jokes around much, but he did it with the McLaren driver after a picture Norris uploaded of him with a dog expressing his love for the animal to which Hamilton replied, "You mean Dags?". Fans didn't quite get the reference to the joke with a few people who actually did expect it to be a scene from a Brad Pitt movie.
Lewis Hamilton and Lando Norris are both leading their teams to greater success with Hamilton already doing a lot for them. Norris is still learning from his experience but is getting ready for a better car to fight for the championship.