Fernando Alonso is one of the only 3 world champions that are present on the 2023 F1 grid. Having enjoyed immense success and popularity over the years, the Aston Martin driver has become an icon of the sport. While he has 2 driver's world championship's to his name, he was already poised to win one after his first ever race in the pinnacle of motorsport.
Fernando Alonso had joined Minardi which was close to going out of business. This was before Paul Stoddart's European charter airline company bought it in December 2000. The Spaniard later went on to compete in his first ever F1 race in Melbourne with close to no practice in the PS01 car. To everyone's surprise, Alonso qualified P19 and went on to finish the race in an impressive P12.
The reason behind his debut being so important was the fact that such minimal testing was done with the car. Nevertheless, Alonso proved everyone what he was made of. Amongst his admirers was Minardi boss Paul Stoddart who worked closely with the Spanish racing driver. He talks about an incident at Suzuka where he realised Alonso's potential.
Discover: Can F1 drivers have body piercings?
Fernando Alonso put in 53 qualifying laps at Suzuka in an impressive performance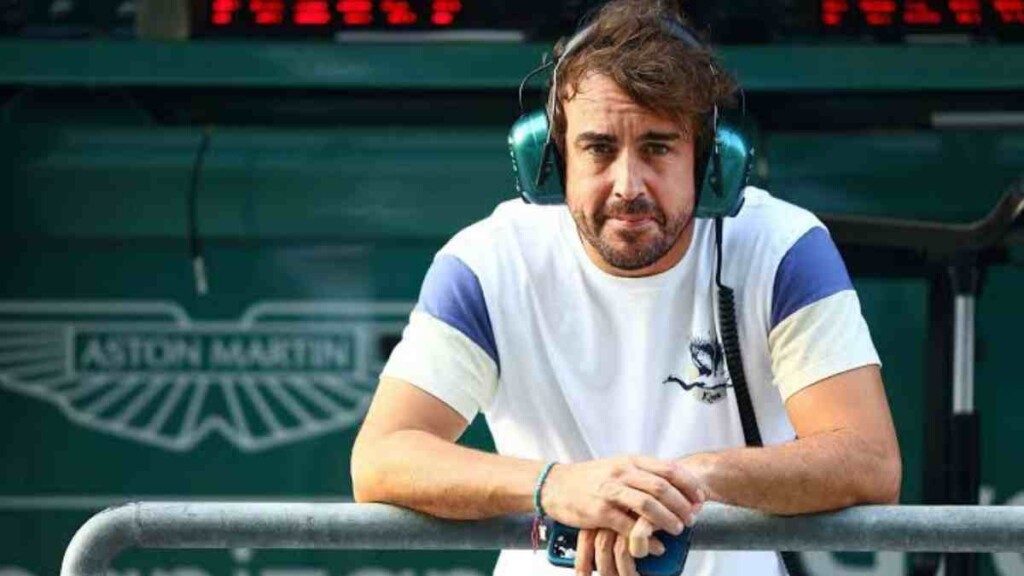 In an interview, Paul Stoddart shared an interesting story from the Spaniard's weekend in Suzuka. "In those days we still had the Sunday morning warm-up and it was a tradition that if a driver was leaving, you took all the fuel out of the car and you let them have a glory lap. That was all agreed with me. I was called to a team principal's meeting while Sunday warm-up was going on and for whatever reason, Fernando and his engineer had disagreed about him having a glory run," he said.
"They put fuel in the car. So Fernando didn't really get his glory lap – very few times had actually Fernando complained, but that was one of them. "He came straight to me and I didn't even know about it. He said, 'I didn't get mad, but they put fuel in my car." Fernando Alonso wasn't gonna stop there. Fernando put in 53 qualifying laps. If ever the world needed to know how good he was, look at the tapes," said Paul.
Even in this day and age, it feels like Fernando Alonso is the same driver that he was during his early stages in the sport. Full of enthusiasm and always ready for a challenge. With the amount of experience that he has gained over the years, it is unparalleled and is currently helping Aston Martin with their challenge for 2023. It will be interesting to see where the Spaniard finishes at the end and if he is able to win a race.
In case you missed it:
Have F1 drivers ever peed in their race suits?
F1 Saudi Arabian GP 2023: Find out the Number of Laps, Weather Forecast, Expected Strategy, and DRS Zones