Mattia Binotto has been the team principal of Scuderia Ferrari since 2019, after being promoted to replace the departing Maurizio Arrivabene. He was also a key part of the team's success in the 2000s with Michael Schumacher. He is credited for the team's comeback in 2022 after a dismal year in 2020. He has made a reputation for being a calm-headed boss who does not point fingers at his own team.
Binotto is an Italian engineer who worked at Ferrari's F1 engine division, before becoming the Prancing Horse's chief technical officer in 2016 until the start of 2019. During this period, Ferrari was challenging the dominant Mercedes team for the championship but failed to turn it into a victory. Mattia has played a crucial role in leading the team back to winning ways in 2022.
After the team's failed bid for the championship with Charles Leclerc losing out with a giant gap to Red Bull's Max Verstappen, Mattia Binotto has not blamed any team personnel for any failures be it mechanical or strategic, he has always taken the fall for the whole team. Something which is not the norm at Ferrari. As such he has earned great respect from the fans and F1 experts alike.
Also Read: "It's really a lose-lose situation," Nico Rosberg thinks the FIA are in a tough spot with the budget cap breach verdict
"He has aged really well" – F1 fans are surprised at Mattia Binotto's age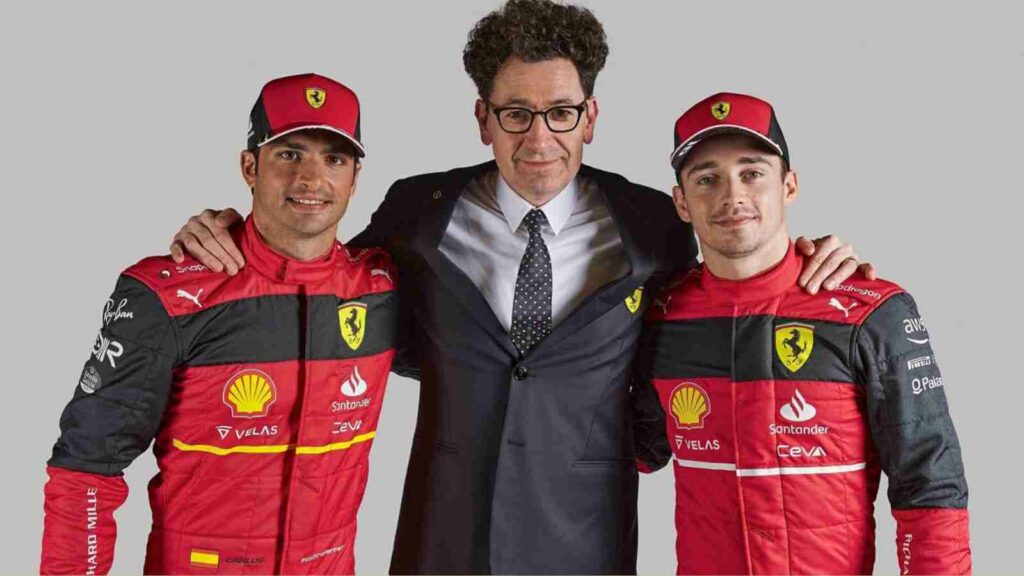 The Italian turns 53 today on 3rd November, and the fans expressed their love. On a Reddit post, fans wished Binotto with hilarious references to the Ferrari team principal, one user said, "Am I invited to your party. Question." While one fan said, "Gift for you Matty: BOX." One fan showed his love for the Italian through a short poem. Fans also mentioned their amazement over the 53-year-old's age, with a user commenting, "Guy looks damn well for 53! He aged really well." Another said, "So, he did age well. Question."
Despite the mistakes and a drop in performance of Scuderia Ferrari in F1, Mattia is still one of the fan favorites with fans even talking about him doing a good job for the team and hoping that the Prancing Horse can bring glory again under him. It would be interesting to see how the Italian leads his team next year, after a big drop in the latter half of the season.
Read More: Mexican GP 2022 Predictions: Max Verstappen to win, Valtteri Bottas to make a top 5 finish and Ferrari to have a disappointing weekend
Read More: 'Then we will make a decision,' Guenther Steiner says decision on Mick Schumacher's Haas future on 'last details'