Once again, Red Bull were the dominant team in qualifying, but this time it was Sergio Perez who was on top at the end of the Saudi Arabian GP qualifying. The Mexican driver repeated his result from last year. Max Verstappen would likely have been in the fight, had he not gotten an engine/driveshaft issue in Q2. It was certainly an exciting session, though some would perhaps be disappointed that the RB-19 ended up in pole position, again.
For a bit in Q1, Logan Sargeant was on top. But later, his track was deleted for a track violation. A while later, he spun at turn 22, ruining that particular set of tires. There were a couple of other, minor, spins as well, including from Nyck de Vries and Fernando Alonso. At the end of the session, Yuki Tsunoda, Alex Albon, de Vries, Lando Norris, and Sargeant were eliminated. The latter did not set a representative time, but his first lap of the session would've been enough to go through to Q2.
In Q2, Verstappen, who had a bit of a moment earlier, reported an engine issue and drove into the pits, and got out of the car. That blew the fight for pole wide open. Carlos Sainz also seemed to be struggling, but was able to improve significantly enough to P4, and went through. At the end of the session: Nico Hulkenberg, Zhou Guanyu, Kevin Magnussen, Valtteri Bottas, and Verstappen (!) were eliminated.
In Q3, there was hope that Aston Martin, and particularly, Alonso, would compete for pole position. But unfortunately for him, Sergio Perez had too much pace for everyone, with a time of 1:28.265, and only Charles Leclerc could even come somewhat close. Alonso settled into P3, and surprisingly, George Russell was in P4! The Monegasque, of course, will be taking a 10-place grid penalty for the race. His teammate, Sainz, could only manage a P5 and was ~5 tenths behind Leclerc.
Read More: Christian Horner warns Sergio Perez to be on his 'A-game' going up against Max Verstappen in 2023
F1 Fans react to Sergio Perez's 2nd consecutive Jeddah pole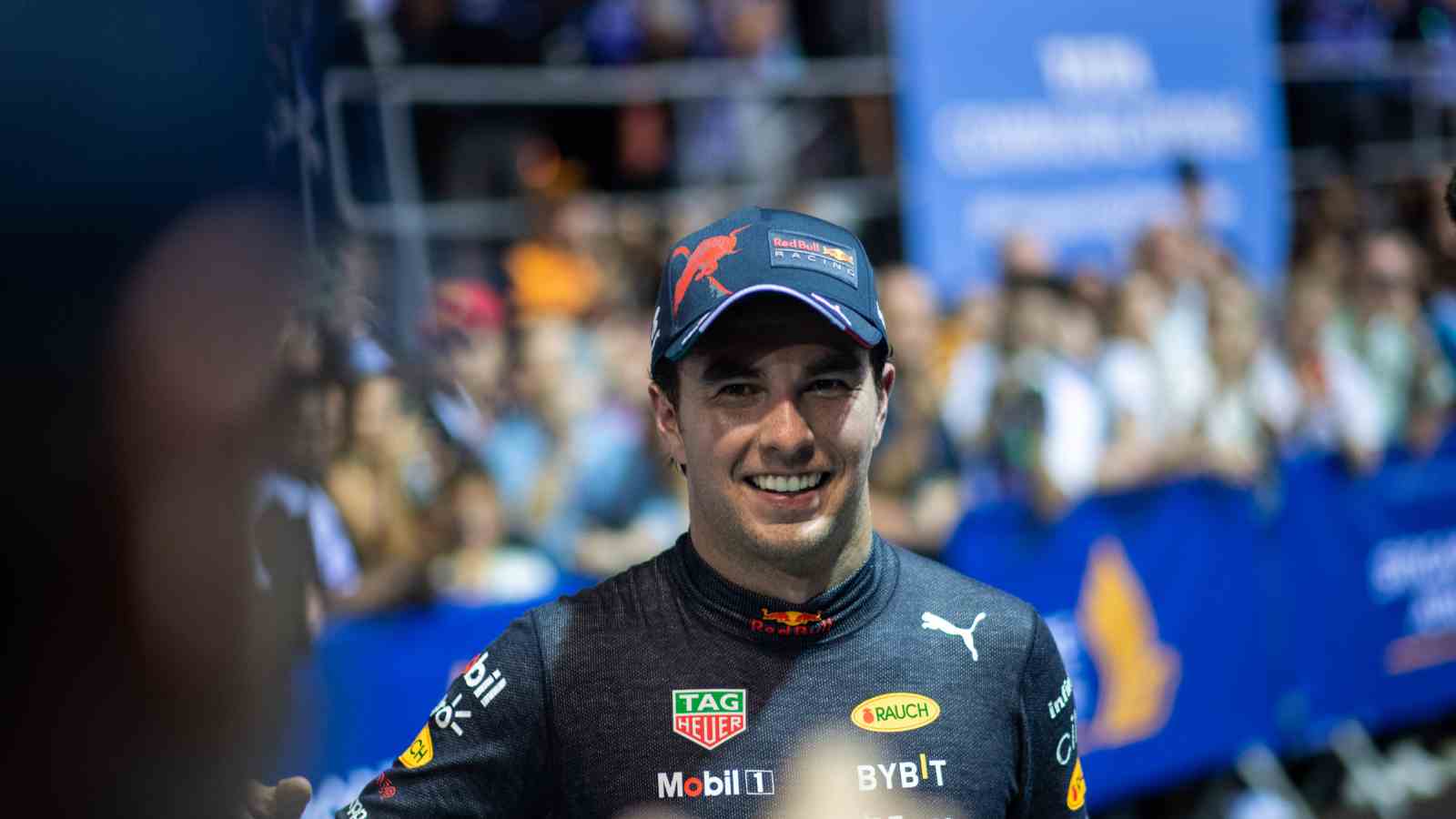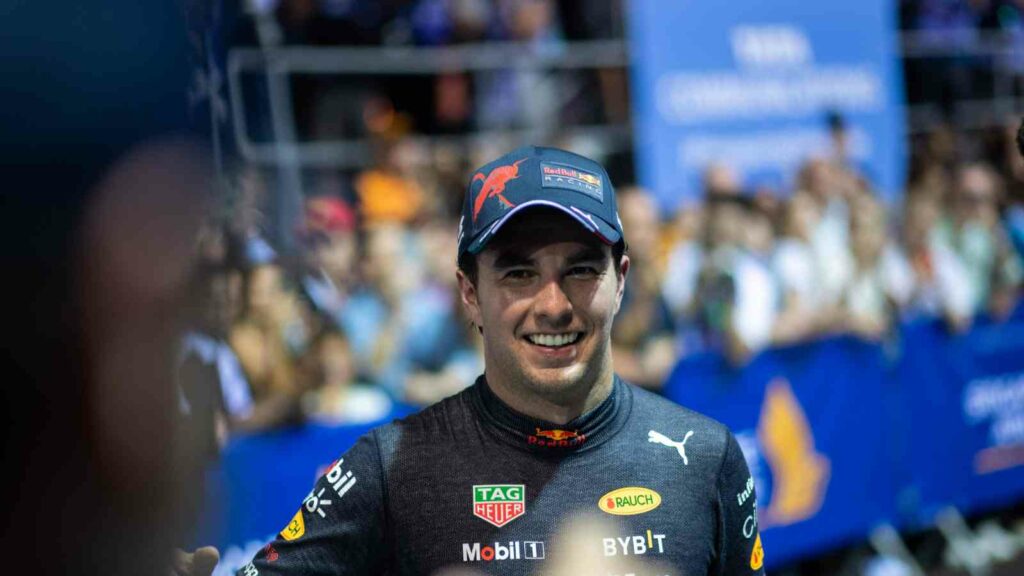 So, a Red Bull car is in pole position again. The only change is that this time it's Sergio Perez, who's taken his second consecutive pole position in Jeddah this time around. This also means that he's in 'prime position' for the race, as his teammate, Max Verstappen, will start the race in P15. Charles Leclerc, who was his closest competitor in qualifying, will start P12.
The Mexican driver will be joined on the front row by Fernando Alonso, while the second row will be shared by George Russell and Carlos Sainz. Lance Stroll, still recovering from his cycling accident injuries, will share the third row with Esteban Ocon. Certainly, it would've been hard to find anyone that expected a Mercedes to outqualify a Ferrari and an Aston Martin before this weekend.
Mexican fans are certainly pleased by their driver's performance.
With just how fast the Red Bull looks, no one would bet against Perez winning the race, though Alonso would hope to give him stiff competition. It'll also be interesting to see how Mercedes, Sainz, and Stroll perform. Of course, there's also a race below: Two 'frontrunners', Leclerc and Verstappen, will start P12 and P15, respectively. One wonders just how much progress they'll be able to make.
In case you missed it: