Fernando Alonso has been in the news recently as the Spanish driver has been rumored to be dating music icon, Taylor Swift. The two stars ended their long-term relationships in the last few weeks and were alleged to have been spotted in Spain. However, no news was heard from either Alonso or Swift, but now the 41-year-old has added fuel to the fire.
Fernando posted a TikTok video where the Spanish driver plays a song while sitting comfortably on a chair. Surprisingly, the song Alonso plays is none other than 'Karma' by Taylor Swift. The lyrics 'Karma is my boyfriend' can be heard in the video. Moreover, the 41-year-old looks straight at the camera after tapping the play button and winks at the viewers.
It can be said that Fernando Alonso is enjoying the rumor mill and has further escalated the dating speculation. However, it is unclear whether this clip indirectly confirms that something is going on between Taylor and the two-time world champion or if Fernando is simply trying to confuse fans. Though, sooner or later, fans will surely find out the reality.
Discover: Who is the most successful Asian F1 driver of all time?
"Oh my god" – Fans astonished as Fernando Alonso plays into rumors of dating Taylor Swift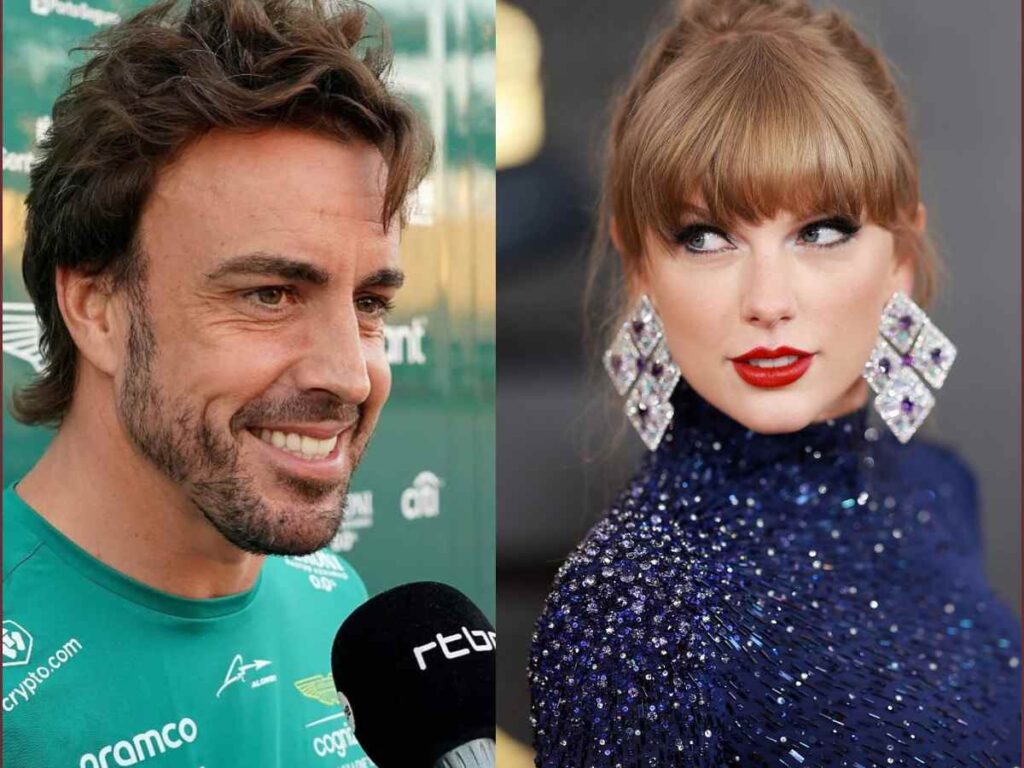 Fans on Twitter went wild shortly after Alonso's TikTok video appeared online. One user believed that the Spanish driver certainly knew the recent speculations of him dating Taylor Swift. The user said, "I think he knows…" Similarly, another fan mentioned how they respected the 41-year-old for not being afraid of speaking out on rumors. The fan commented, "I don't like him, but you have to respect the level of trolling this guy does."
On the other hand, one fan replied with a gif from the show, 'The Office,' that said, "Oh my god. Okay, this is happening." Another user even stated how it was a surprise to see Fernando Alonso be such an interesting driver on social media as other drivers, such as Lewis Hamilton and Max Verstappen, tend not to pay attention to such rumors. The user replied, "Wouldn't expect Alonso to be the best driver on social media."
Thus, Fernando Alonso is enjoying the rumors floating online of the Spanish driver potentially dating the musical sensation. The rumors have made the rounds quickly, and even NASCAR drivers have been asked about the situation. However, Alonso's TikTok might hint that things are about to go forward with Swift or even be a way to dismiss such speculation altogether.
In case you missed it: