With every passing day, Formula 1 is becoming flashier as it is no longer the secluded, elitist European sport that was once exclusive only to the rich and the aristocrats. And now, F1 is intersecting with popular culture as well. According to the recent news, an F1 driver has become of the subject of celecrity gossip account Deuxmoi's latest update–and it is none other than Fernando Alonso. Added to this, Deuxmoi has linked Alonso with one of the biggest names in the world of pop music–Taylor Swift.
Fans got a massive shock while scrolling through the Instagram stories of Deuxmoi as the post said, "A couple of Spanish magazines have been posting about TS (Taylor Swift) and Spanish F1 driver Fernando Alonso. According to them, the couple has been seeing each other for a week now. Nothing serious tho since they are both recently single."
Now, Deuxmoi is infamous for stirring up trouble in the pop culture world with its rumors. Thus, the fans want to take this bit of newa about Fernando Alonso and Taylor Swift with a pinch of salt. Nevertheless, this story has taken F1 Twitter by storm as everyone is scounging for some evidence to link the two. While Taylor Swift is a world-famous singer and songwriter, Fernando Alonso is an F1 legend with two World Championship wins to his name. But their pair-up seems quite unlikely to most of the fans, despite what Deuxmoi says.
Related: "Sacrifice" in 2023 is necessary for better results in 2024: Williams' James Vowles clarifies his targets for the team
The timing seems right for Deuxmoi to claim that Taylor Swift and Fernando Alonso are dating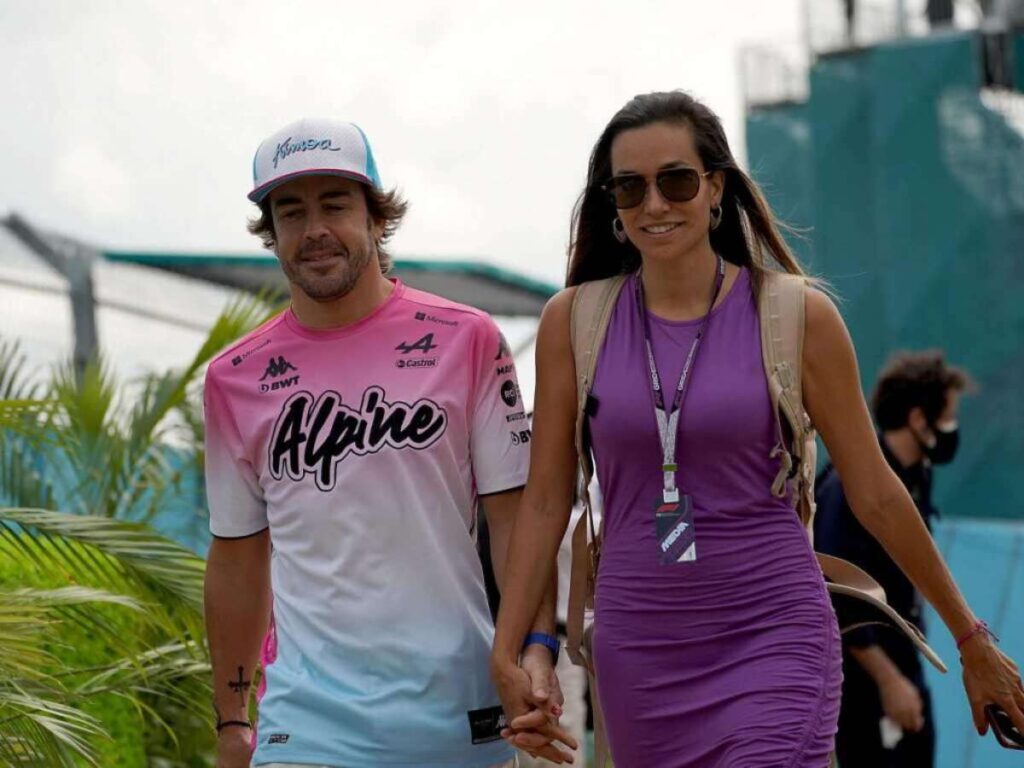 In today's world, gossip is what sells, and Deuxmoi has made an empire for itself on Twitter and Instagram by reporting whatever gossip is doing the rounds. Now, Grammy-Award-winning music star Taylor Swift has recently broken up with his boyfriend of about six years, Joe Alwyn. And on the other hand, 41-year-old Fernando Alonso had married Spanish singer Raquel del Rosario in 2005, but he called it quits with her in 2011. The Spaniard had been going around with his Austrian journalist girlfriend for sometime, but he has also broken it off with her recently. Thus, the two celebrities are currently single and the timing is just right for a rumor linking them both to go viral. This is being considered as the biggest reason behind Deuxmoi reporting about Taylor and Fernando.
But the fans of both Taylor Swift and Fernando Alonso seem to be uneasy with the recent developments that were posted on Deuxmoi's Instagram page. There has been no image of the two of them together, and noone even have an idea if Taylor Swift and Fernando Alonso are even acquaintances. Taylor recently got out of a relationship of six years, so she must be in a headspace to spend some alone-time with her friends right now. Thus, it all points towards the news of Taylor dating Fernando being a simple Twitter-born myth that will be debunked in the next few days.
In case you missed it: